The Surprising Food The Pioneer Woman Eats Every Day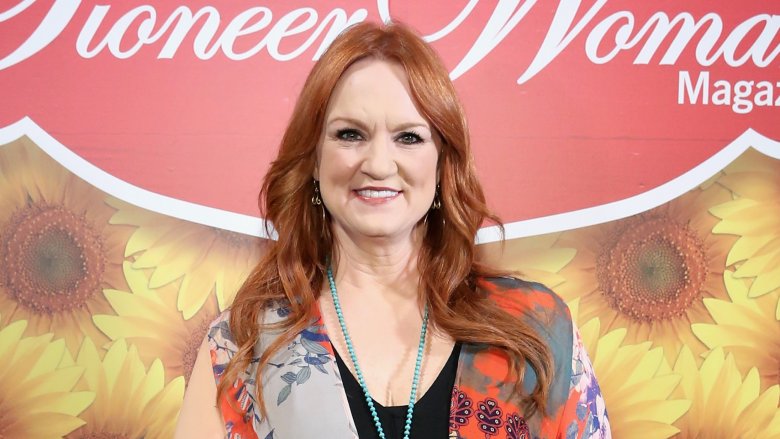 Monica Schipper/Getty Images
Ree Drummond, host of The Pioneer Woman on Food Network, 23rd largest landowner in the United States, business mogul, and mom, cooks a lot of food, both for her job and for her big family. But there's one food she eats every day, in any way, shape, or form: cheese. 
In an interview with Today, Drummond confessed, "One thing I eat everyday would have to be cheese." But there isn't one specific type of cheese that she's drawn to. "I will take it any way I can get it. I love melted Swiss. I love cubes of white cheddar. I love goat cheese, feta cheese on a salad. The list goes on. I never met a cheese I didn't like."
This isn't the first time we've heard Drummond wax poetic about cheese. She once told a story on her blog about how, when trying to eat healthier, she ended up taking flour out of her diet. "...there was no way I was going to give up sugar or cheese, flour was the only other major thing on the list," she said (via The Pioneer Woman). Now that's a commitment to 
Macaroni and cheese is one of her favorite recipes of all time, and she says it's "pretty much all I ate for the first decade of my life," and she also said that she craved cheesy quesadillas above all else during her pregnancies (via The Pioneer Woman).  
Search "cheese" on her blog, and you'll get more than 800 results, which speaks volumes about how much the cook adores the stuff. 
If you're wary of eating cheese every single day, have no fear. According to the USDA's Choose My Plate website, adults and children age 9 and up should get 3 cups of dairy in their diet every day, which includes cheeses. One "cup" of cheese under this metric means 1.5 ounces of natural cheese of 2 ounces of processed cheese, and it sounds like Drummond is doing a great job of maintaining her intake.