Here's How Much Trader Joe's Crew Members Really Make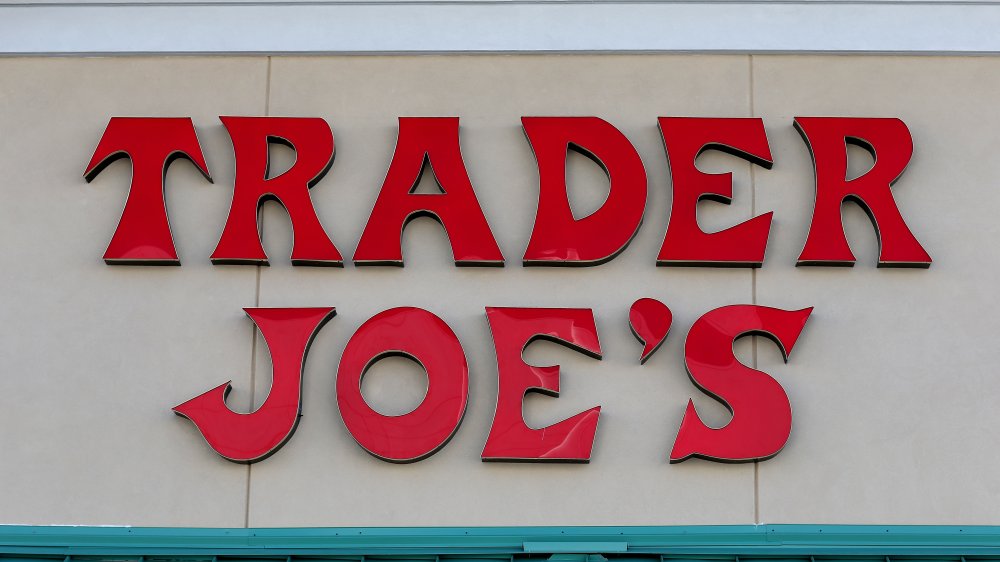 Joe Raedle/Getty Images
It's no secret that Trader Joe's is the cool kid on the block when it comes to grocery stores in the United States. TJ's is known for its specialty items like Everything But the Bagel Seasoning, and the chain can be very picky about which cities are worthy of its grocery goods (via Greater Greater Washington). Some cities have even launched campaigns to try and win over Trader Joe's (via AZ Central). 
Trader Joe's isn't just popular with its customers, though — the grocery store chain also seems to be pretty popular with the employees who work there. If you're thinking about applying for a job at your local TJ's, here's what you can expect to make. 
Trader Joe's pays its employees above minimum wage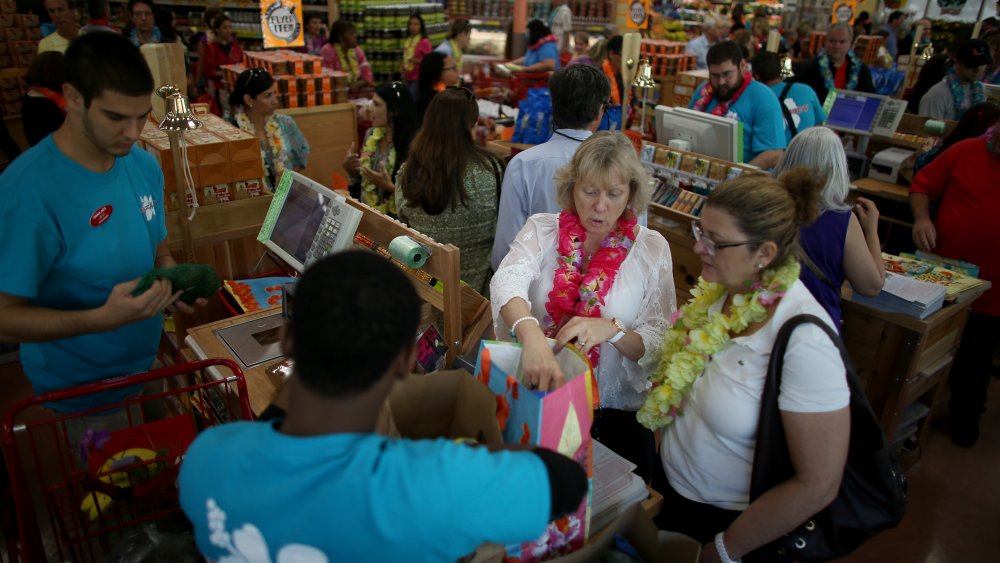 Joe Raedle/Getty Images
There's a reason that Trader Joe's has consistently ranked among one of Glassdoor's most-favored employers, with 84 percent of employees saying they'd recommend it to a friend (via Business Insider). The company starts its team members at pay that is considerably higher than the minimum wage, with Business Insider reporting that rates start around $11 an hour. And that's the bottom rate. 
According to Indeed, cashiers average around $13.20 an hour, while overall, crew members average a little over $16 per hour. That's pretty good for working the floor at a grocery store. You've probably noticed that unlike most grocery stores, each Trader Joe store has signature art on its walls. The artists who paint that art earn roughly $18 to $19 an hour according to Glassdoor and Indeed. 
The pay is really only the tip of the iceberg, though, when it comes to what Trader Joe's offers its employees. Not only do all employees have the possibility of earning up to a 10 percent annual raise, but they get a 10 percent discount on their groceries, medical and retirement benefits, and paid vacation days (via Trader Joe's). The company is also big about promoting people from within the organization, and store captains can expect to make six figures.