The Real Reason Subway Is Firing Hundreds Of People At Their Headquarters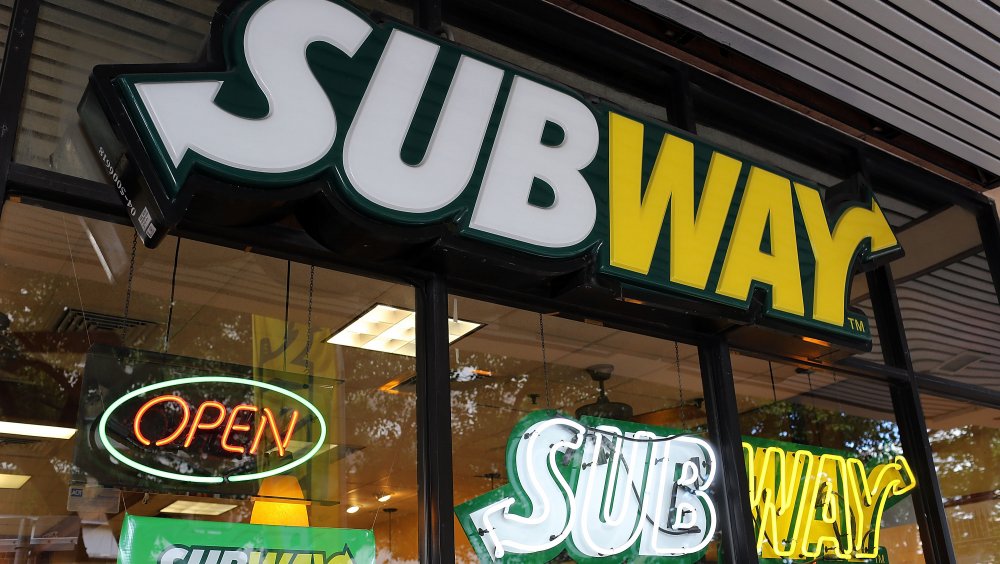 Joe Raedle/Getty Images
Today is a tough day for Subway, and also for the entire town of Milford, Connecticut, where Subway's global headquarters are located. While it's no secret that Subway's sales have been slipping throughout the 2010s, resulting in the closures of hundreds of stores nationwide, the announcement on February 5, 2020 that they would be eliminating 300 corporate positions came as quite a blow (via NBC Connecticut).
Subway employees not just in Milford but nationwide are wondering what this means for the brand — does it spell the beginning of the end for Subway? Or is there anything that can be done to turn the troubled restaurant chain around?
Subway's statement on the layoffs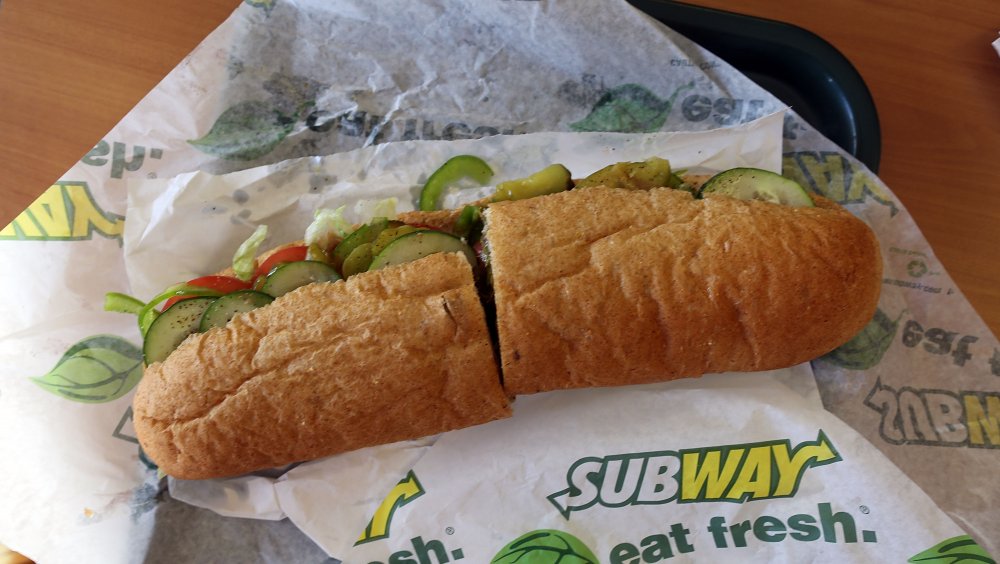 Joe Raedle/Getty Images
Alan Marcus, senior director of public relations for Subway, spoke for the company, stating, "A reduction in workforce is never an easy decision but streamlining and simplifying our business with a smaller and nimbler workforce will help us react quickly to the changing needs of the business."
He went on to explain that "[e]very Subway restaurant is locally owned and operated. We must do what we can to fully support our owners and our guests in every neighborhood in which we do business. Our focus remains on ensuring Subway guests get great service and value at every restaurant they visit, our franchise owners get the full support and tools they need to help them grow and be successful and that we strengthen our overall business performance. In order to deliver on that strategy, a difficult decision was made to eliminate approximately 300 positions at our Global HQ in Milford, Connecticut."
Subway has had some troubles in the past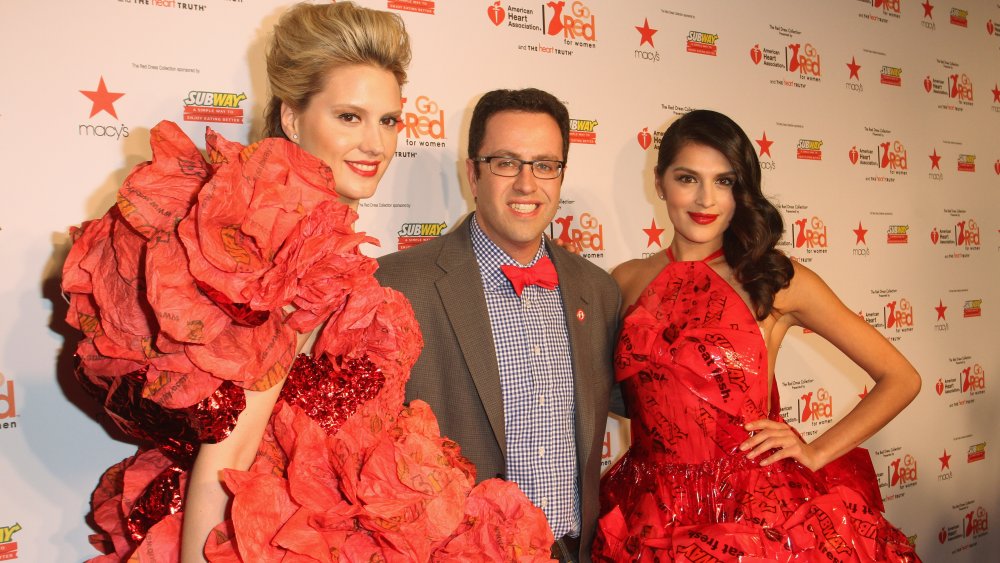 John Parra/Getty Images
In 2015, Subway had 27,103 restaurants throughout the U.S. That same year, former spokesman Jared Fogle, who will forever be associated with the brand, was arrested and subsequently tried and sentenced to prison for his involvement in child pornography. Subway's only response to the incident was to post a brief Facebook message, stating, "Jared Fogle's actions are inexcusable and do not represent our brand's values. We had already ended our relationship with Jared."
Apparently, these two sentences did not go a long way toward cleaning up the chain's tarnished reputation, since the New York Post reported that by 2018 Subway had fewer than 25,000 locations. In order to halt, or at least slow, the flood of franchisees fleeing the tainted brand, Subway instituted a policy where any franchisee who chose not to renew their five-year lease would have to answer to a committee at the Milford HQ to explain the reasoning behind their decision and allow Subway the chance to try to talk them out of giving up the franchise entirely. This policy did not have a staggering success rate, as Subway is now down to 23,692 locations.
Subway's plans for restructuring
It wasn't just the association with Jared Fogle that drove away Subway's customers and frustrated its franchise holders. The New York Post speculates that growing competition in the healthy fast food sector was the main factor that led to a 30 percent decrease in Subway's sales traffic over the past five years, although getting rid of the $5 footlong in 2016 probably didn't help much, either.
Last November, the chain was taken over by former Burger King CEO John Chidsey, and whatever changes he's been planning — including seizing control of much of the chain's advertising budget from its regional partners — has led to no fewer than six top execs announcing their retirement in the weeks prior to the recent firings.
Fred McKinney, who holds the Carlton Highsmith chair for Innovation and Entrepreneurship at nearby Quinnipiac University, sees Chidsey's moves as positive ones likely to improve the company's operation. While McKinney "feel[s] sorry for those who've lost their jobs," he remains confident in the chain's future, saying, "I don't think this is the demise of Subway."
Who was affected by Subway's workforce reduction?
The 300 employees who were let go represent a full 30 percent of the company HQ's 1,000-member work force. The cuts were across a number of different departments, and one of the people who lost a job was Tracey Devine, who was in charge of investigating franchisee complaints. So much for Subway's "do[ing] what we can to fully support our owners," and making sure that "franchise owners get the full support and tools they need."
As the scale of layoffs at Subway HQ was so massive, even the Milford police turned out to make sure things didn't get ugly — but it seems that Subway's former employees were resigned, yet cooperative. Perhaps the layoffs didn't come as such a shock after all, what with the chain's having been in free-fall for quite some time now.
How the city is responding to Subway's latest moves
Milford's mayor, Ben Blake, called the firings "a huge hit for this community." He said of the now-unemployed Subway staffers, "They're our friends. They're our neighbors. They're our family. And to have this many layoffs it's tough. It affects everybody." The city is taking steps to help those recently laid off, however, by planning a job fair where applicants will be provided with a photo studio for headshots and assistance with their resumes as well as the opportunity to interview for new positions.
Whether this mass corporate firing turns out to be the latest in a long line of Subway missteps remains to be seen, but it's certainly not the best way to start off a new decade.