How To Get Free Guacamole From Chipotle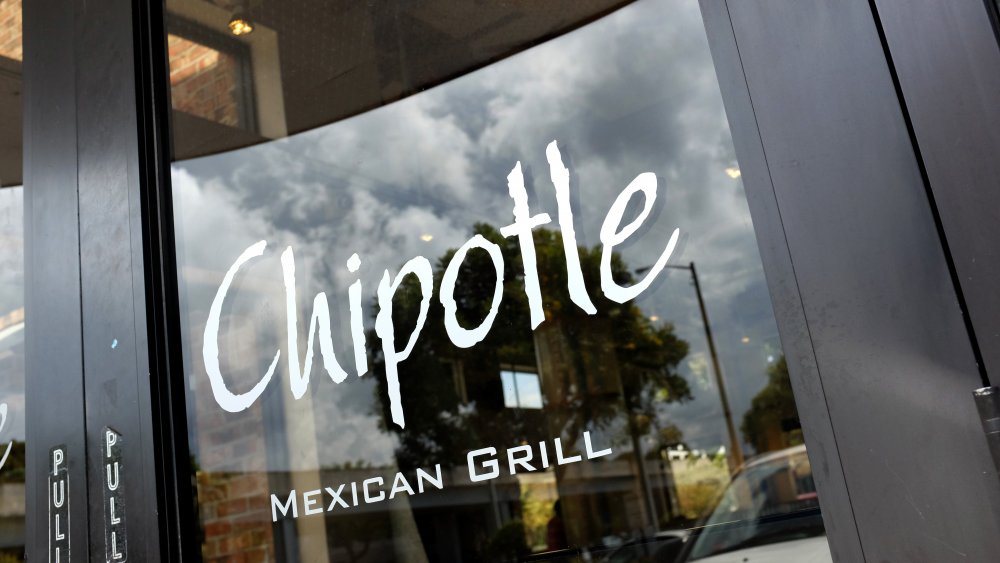 Joe Raedle/Getty Images
Guacamole is everybody's favorite green, goopy, not-so-guilty pleasure. Although avocados are high in fat, this turns out to be "healthy fat," yay! While it's easy enough to make your own homemade guac (especially if you avoid making these common mistakes), sometimes you just want to upgrade your restaurant burrito or chips and salsa. Sadly, restaurants often add a rather steep surcharge for guacamole since avocados aren't all that cheap, but they are definitely having a popularity moment just now.
Good news, guacamole lovers! Burrito behemoth Chipotle has announced that they will be giving away guacamole for free! Well, not indefinitely, and not for everybody. Still, if you act now, it's easy enough to qualify — all you have to do is enroll in Chipotle Rewards, then hustle on down to the nearest location of this mega-popular chain. While not quite as ubiquitous as Starbucks, Chipotle nevertheless has locations in all of the contiguous 48 states (plus DC) except, for some reason, South Dakota — although local ABC affiliate KSFY reports that Sioux Falls is expecting to open the state's first location later this year, so you South Dakotans might want to snag this free guac offer, too.
Going into Guac Mode
If you're already a Rewards member, check your dashboard — you should see a badge marked "Guac Mode," which is the name for a new benefits program Chipotle announced in a recent press release. It is meant to mark Chipotle Rewards' first anniversary, during which time they've enrolled 8.5 million members. This Guac Mode badge will automatically entitle you to a free guac topping or side with your purchase of a regular-priced entrée, although this badge — and the benefit — will only be available for "a limited [though unspecified] time."
If you're not already a member, what's stopping you? Hurry up and join now, since you only have until February 20th to qualify for free guac.
More perks from Chipotle Rewards
Guacamole isn't the only thing you can get for free from Chipotle. Each $1 you spend in their restaurant (or online, or in-app) will net you 10 points, and once you reach 1,250 points (or spend $125, for the math-averse), you can get a free entrée. If you luck into an extra points day, you can reach the freebie level even quicker. Also, on the remaining two Sundays in February 2020 (the 16th and the 23rd), Chipotle will offer free delivery on orders totaling at least $10.
So what's stopping you? Get your guac on now, before it's too late and you have to pay full price.