How One Man Lost 150 Pounds On The Disney Diet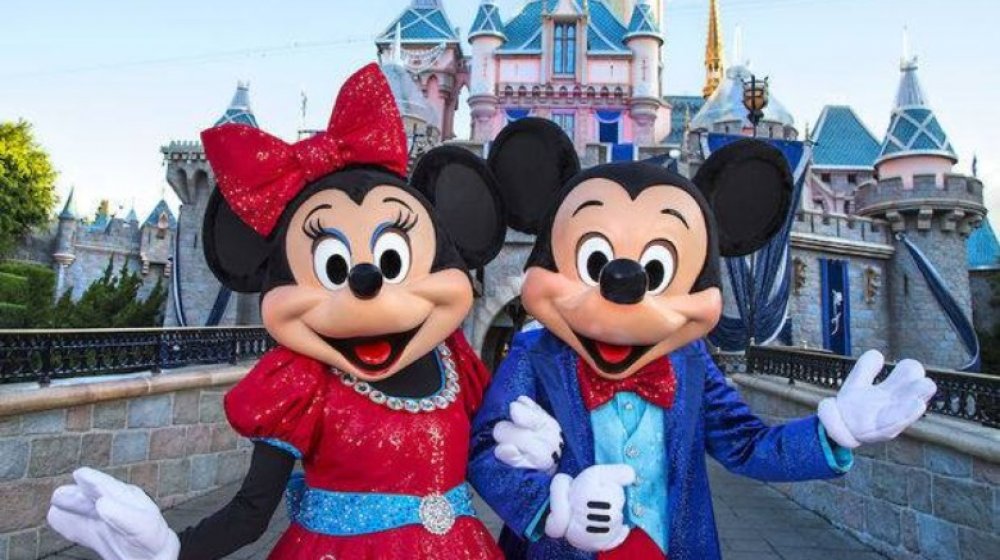 Facebook
Disneyland means different things to different people. To some, it truly is a magical place full of wonder and enchantment. To others, it's an agoraphobic nightmare of enormous crowds and mile-long lines. The one thing probably nobody would say, if asked to word-associate with "Disneyland," would be "health spa." And yet, for one man, Disneyland proved to be just that — a place that would, quite literally, save his life, and then inspire him along the path to a healthier, happier future.
And what may be the truly incredible part — at least to advocates of super-strict dieting — is that this man with diabetes not only dropped nearly a third of his weight but got his health issues under control while still enjoying all of the treats the theme park has to offer.
How Disneyland worked its magic
Mark Gautier told the Orange County Register that he had just come out of a diabetic shock-induced coma — his third such — and was told by his doctor that he really couldn't last much longer unless he took some drastic measures to drop his weight (then 400 pounds) and get some exercise. His girlfriend, unwilling to give up on him, bought the two of them passes to Disneyland and insisted they start making regular visits.
While they started slowly at first, Mark and Vanessa would make daily treks around the park, eventually working their way up to 7-mile hikes. On every visit, they would also enjoy at least one attraction, such as a show, ride, or parade, and one treat — anything from turkey legs to nachos to corn dogs. Despite the snacking, Mark still managed to drop 150 pounds in 5 years — he did this, he said, not by eliminating anything from his diet, but by portion control — making sure that whatever he ate, he split with his girlfriend.
The happily ever after
After three years of daily Disneyland visits together, Mark and his girlfriend Vanessa quite naturally decided to get married, and they now have a daughter — their own little Disney Princess who undoubtedly shares Mommy and Daddy's joy in the House of Mouse. What's more, Mark decided he wanted to work for Disney, so he applied for — and got — a houseman job at the Disneyland Hotel. 
The job is, as he says, "pretty physical... It's nonstop all day," since covering all four floors of the hotel has him walking — according to his Mickey Mouse fitness tracker — about 13 miles per day. Gautier is even earning a bachelor's degree through the Disney Aspire program that offers free college tuition to Disney employees, and when he finishes his degree in graphic design, his ultimate goal is a career as an artist with Walt Disney Imagineering.
From death's door to finding true happiness at the Happiest Place on Earth... and without even having to pass on the Dole Whip! Now that truly is the sweetest story ever.