The Secret Item You Can Order At Taco Bell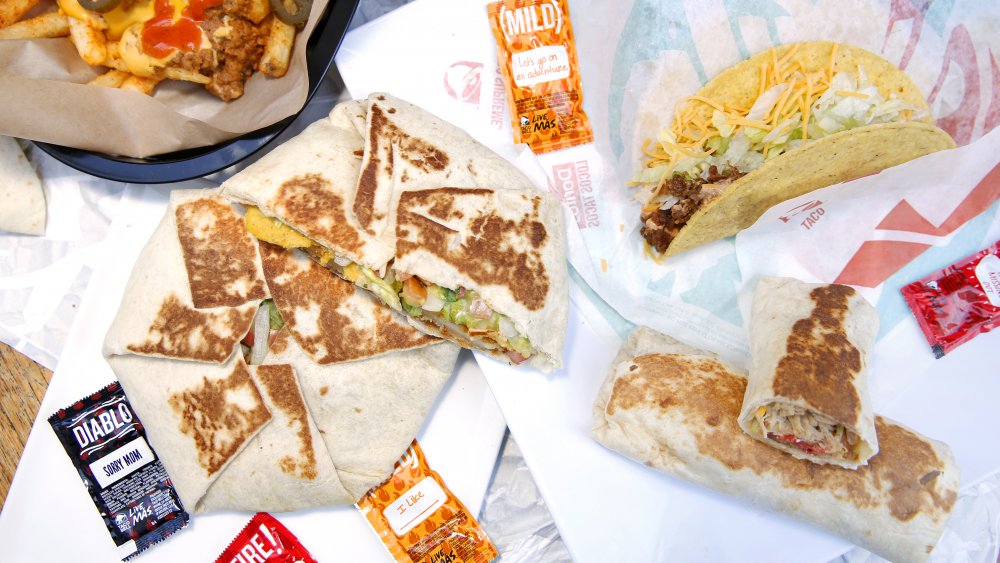 Rachel Murray/Getty Images
Even if Taco Bell doesn't have the "create your own" setup that its cousin Chipotle has, the fast food chain has a ton of mashup menu items thanks to secret menu creations, and thankfully, there are even more items these days to choose from than ever before (via Secret Menus). Sure, while eating at Taco Bell can be a simple procedure, no menu hacks quite stack up to the creative options that await you on the secret menu.
From waffle tacos and enchiritos to lava sauce and double-grilled quesadillas, mashups have given us some truly epic choices (via Cosmopolitan). However, one item, The Incredible Hulk, tops them all (via Taste of Home). All you have to do is order it along with a signature Baja Blast for the ultimate meal at Taco Bell.
Order this mashup at Taco Bell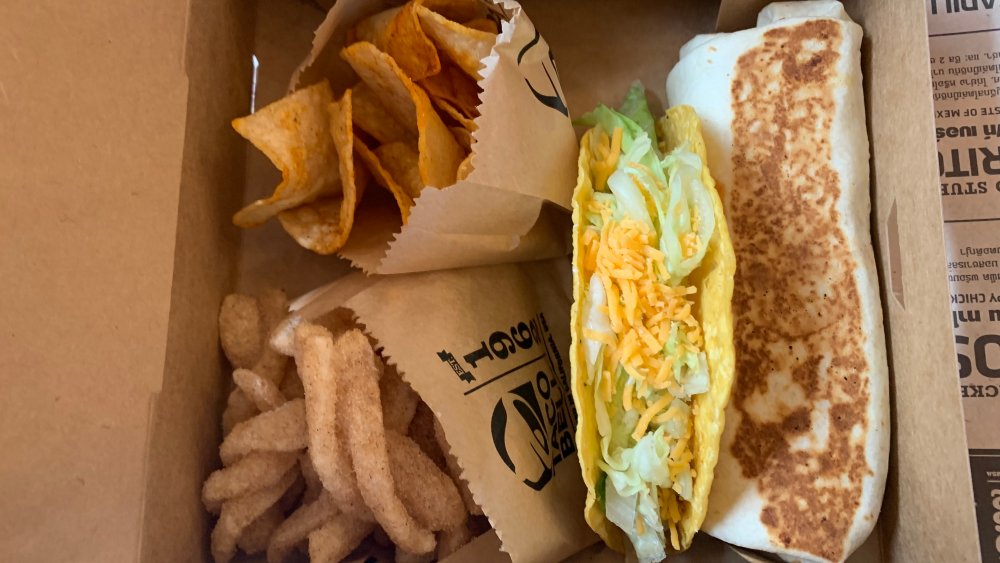 Shutterstock
The Incredible Hulk typically starts with one of Taco Bell's Beefy 5-Layer Burritos, which includes a burrito filled with beef, cheese, beans, and sour cream wrapped up in a layer of nacho cheese sauce and another tortilla (via Taco Bell). To make it an Incredible Hulk, though, ask for guac instead of the nacho cheese sauce. Next, smother it in the signature, spicy lava sauce (via Taste of Home). It's definitely for those who love a spicy kick. 
There are some vegetarian items on the Taco Bell menu, and the 7-Layer Burrito is one of them (via Taco Bell). While the creamy green topping is already one of the seven layers, it's never really possible to have too much guac, right? To make a vegetarian-inspired Incredible Hulk, try adding extra guacamole to the 7-Layer Burrito, as guac can be added to any of Taco Bell's regular menu burritos (via Hack the Menu). Oh My Veggies also suggests adding lots of guacamole to a bean and cheese burrito for a meatless take on The Hulk.