Everything You Need To Know About Chipotle's New Queso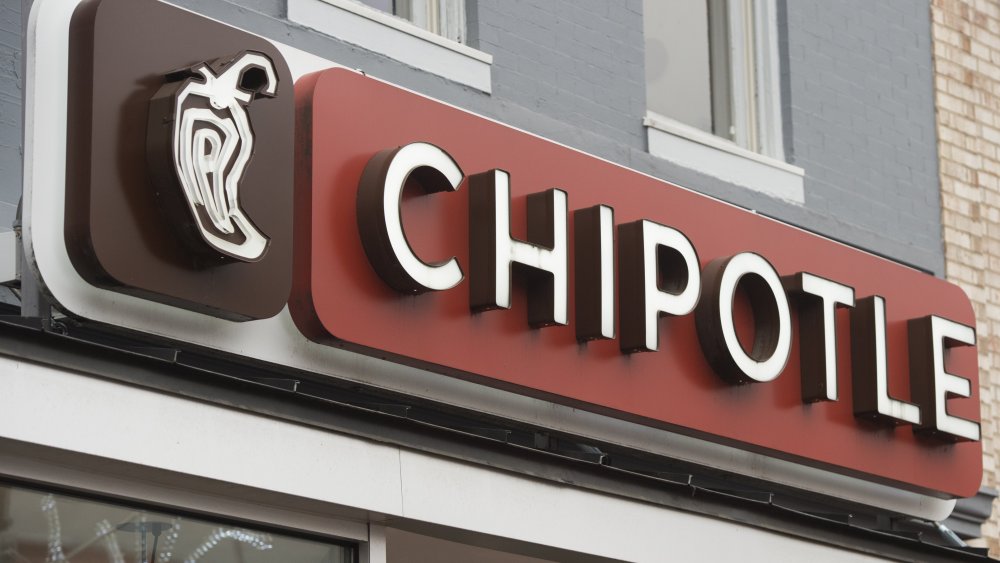 Saul Loeb/Getty Images
Queso lovers, rejoice. Chipotle just announced that the quick-service chain is rolling out a new queso recipe on Thursday, February 27. Queso Blanco will be replacing the current queso option on the menu and has widely been a success in the 52 locations it was taste-tested across three markets in Dallas, San Diego, and Detroit in 2019 (via Chipotle). According to CNBC, since 2018, CEO Brian Niccol has overseen three items added to the national menu, even if it means losing some beloved options like the carne asada in the short-term (via Market Watch).
While Chipotle first introduced queso in a controversial move in 2017, after not offering queso at all prior to that year, the Tex-Mex chain had not been truly successful in its creation until now, it seems. In a move to better resonate with their customers, the restaurant uses 13 real ingredients in its new offering (via Chipotle). Though queso is Texas gospel according to The New Yorker, it is typically a junk food made of Velveeta and Ro-Tel diced tomatoes with green chiles which is quite a highly-processed turn from an all-natural approach to the dip and topping. 
Chipotle's original queso was so bad, in the opinion of some, that the entire rollout of the original queso was dubbed "queso-gate," according to USA Today. The uproar was strong enough that Chipotle wound up revamping the recipe in December 2017, and now we're getting a brand new version that's promised to be better than ever.
How Chipotle's new queso stacks up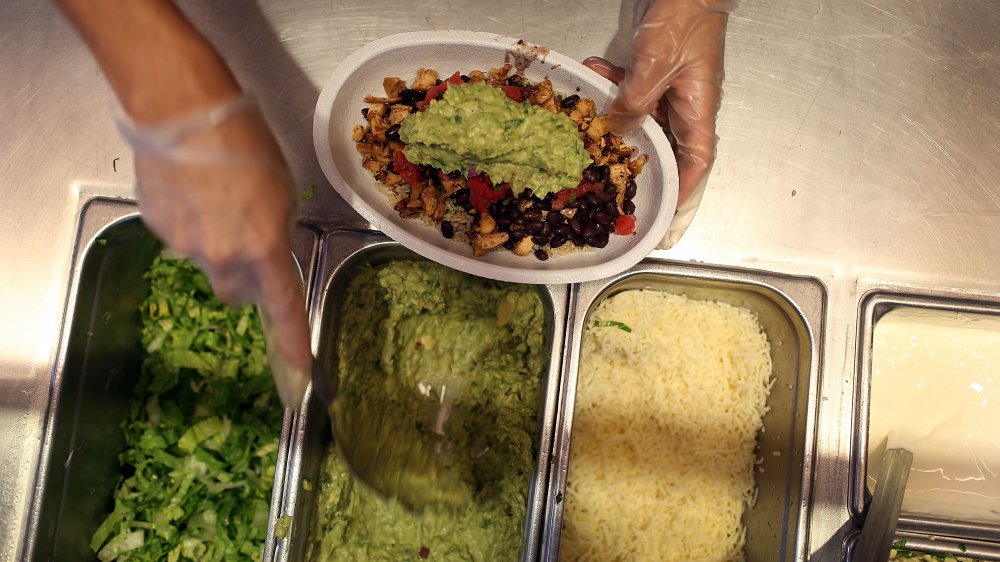 Joe Raedle/Getty Images
The new Queso Blanco is made using aged Monterey Jack (instead of aged cheddar), white cheddar, serrano, poblano, and chipotle peppers. A dash of garlic, tomatoes, onion, salt, black pepper, corn starch and a splash of fresh milk and water bring the whole dish together. The queso is said to be smooth with the perfect amount of a spicy kick. There are no artificial flavors, colors, or preservatives in the cheese dip, which you won't find in Chipotle's other food, either. According to the current queso nutrition information from Chipotle, a regular order is 230 calories while a large order of queso is 460 calories (via Chipotle).
We know the cane asada option is going away for now, though the restaurant wants to find a way to bring it back as a permanent option on the menu thanks to its sales-boosting results (via CNBC). Though the Queso Blanco is coming to the menu just as the carne asada is leaving, it is still unknown if this new queso recipe will be a permanent menu item, though it is being rolled out nationwide. You can give the new Queso Blanco a try starting today — and hope that it stays if it's a good as it sounds.