The Truth About Chipotle's New Carne Asada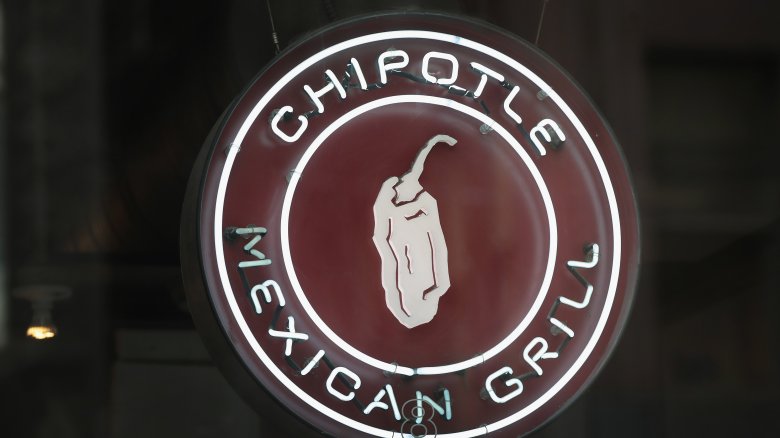 Scott Olson/Getty Images
Bucking the trend that seemingly has just about every fast food chain in the US catering to the plant-eating demographic, (take Burger King's Impossible Whopper, Taco Bell's new vegetarian menu items, and even KFC's Beyond Fried Chicken for example), fast-casual favorite Chipotle is showing carnivores a little love. Its latest limited-release menu item? Carne asada, which even has "meat" right in its name, as this Spanish phrase translates to "grilled meat." 
According to Chris Brandt, Chipotle chief marketing officer (via USA Today), "Our Carne Asada steak is amazingly tender, hand cut, and grilled fresh every day." Chipotle also notes that its new menu addition is paleo-friendly, and should also be ok for anyone doing Whole30.  
So how does Chipotle's carne asada taste?
The Takeout had nothing but praise for Chipotle's latest offering, saying, "It was so tender it didn't require the use of a little plastic knife, and it's explosively flavorful, with an electric streak of acidic lime juice and the bright sunshine of fresh cilantro." 
Reviewers with Delish and the Chicago Tribune, on the other hand(s), were somewhat less enthusiastic, objecting to the long, unwieldy, awkward-to-eat strips of steak. The Delish editors also had mixed reviews regarding the carne asada's flavor, with some finding it on the bland side, and they found the batch of meat they tried to be rather tough, perhaps overcooked, and definitely not plastic fork-tender.
So, ok, not exactly a unanimous verdict saying this is Chipotle's best thing ever, but overall, it seems like a pretty decent menu option for meat-eaters — and particularly paleo dieters — looking for a little variety in their go-to Chipotle orders. Maybe not worth standing in line for (or starting a Twitter war), but at least this meat's not Impossible, and it seems to be pretty passable.