Genius Ways You Never Thought To Use Your KitchenAid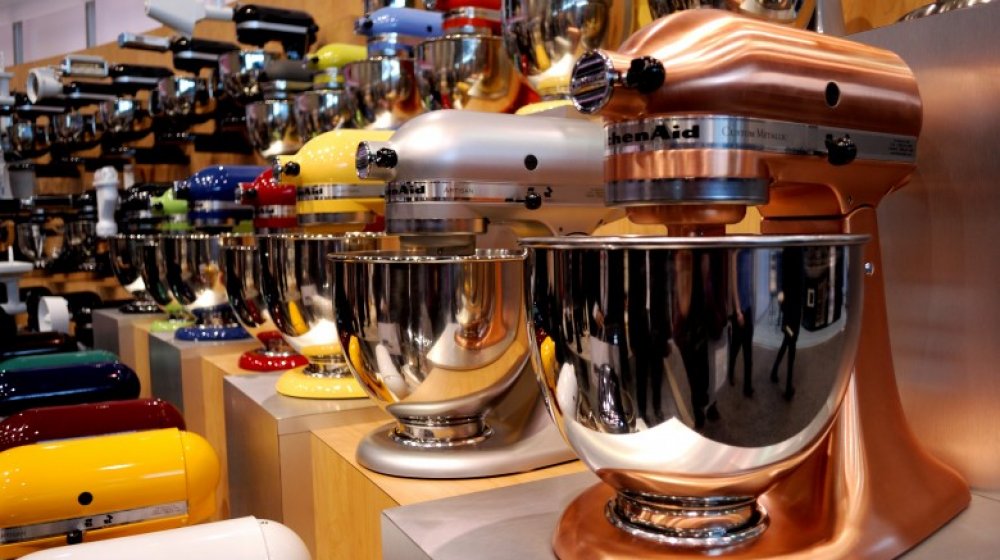 Getty Images
If there is one piece of machinery that is crucial to the kitchen of home cooks, it is likely the stand mixer, but not just any stand mixer — we're talking about the (nearly) indestructible KitchenAid mixer. Not only is this a kitchen essential that will last a lifetime (and possibly your children's too), it could easily be the most versatile, multi-functional piece in the entire room. It's so great, it can even whip up knock-off Dairy Queen Blizzards that are just as thick as the real thing, all without leaving the comfort of your home — or even putting on pants if that's your speed (via The Baker Mama).
While it's easy to fall into the trap of only pulling out your KitchenAid when it's time to mix up a cake or whip up some frosting, this incredible tool could really be utilized in your day-to-day cooking with just the three basic attachment it comes with. Like a food processor, once you realize just how many genius ways you can use your stand mixer, it'll become your best friend. From savory to sweet, there are tons of recipes that can be simplified by the mixer — all while sparing your arm from fatigue.
Put your KitchenAid mixer to use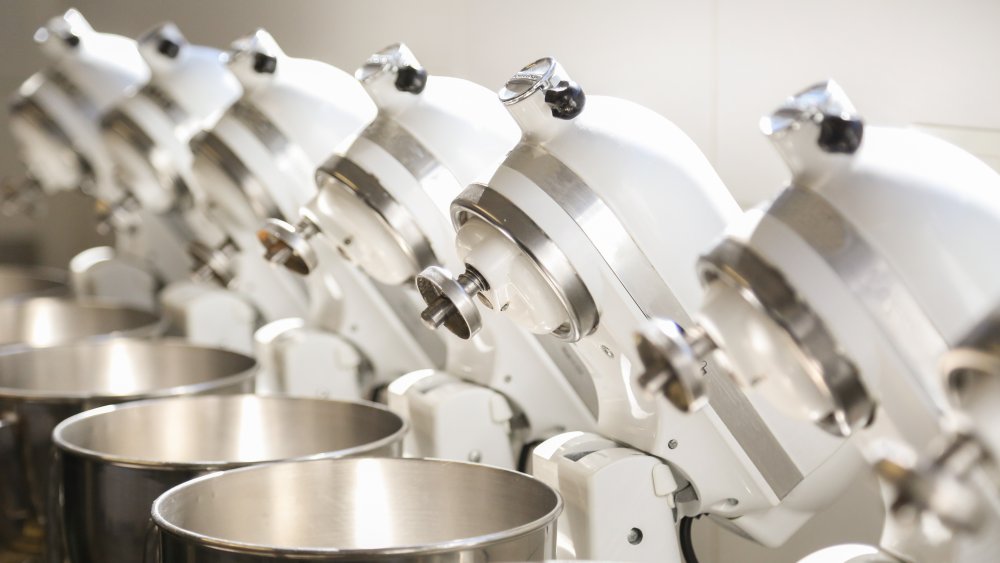 Shutterstock
Sure, we all think about whipping up baked goods with the KitchenAid, but putting it to use for meal prep is entirely possible too. The paddle attachment is perfect for making meatballs or even shredding chicken or pork, for example. Toss in the ingredients for guacamole or most any other dip and watch the paddle make the work easy. Mashed potatoes are also a flash with the paddle attachment (via Taste of Home).
Almost any dough or bread you can imagine can also be mixed up and perfectly kneaded with the dough hook. And don't forget about the whisk. It's perfect for whipping up a batter for macarons too — not just meringues or whipped cream. Breakfasts for big crowds are a cinch with the whisk attachment, too. Simply add in however many eggs you need to feed everyone, and you'll have perfectly scrambled eggs ready to pour into a cast-iron skillet or even a large baking dish that can go right into the oven. 
No matter the occasion, get creative with your food prep, and you'll likely find a way to make good use of your KitchenAid that's waiting for you right on the countertop.