The Truth About Taco Bell's 'Veggie Mode'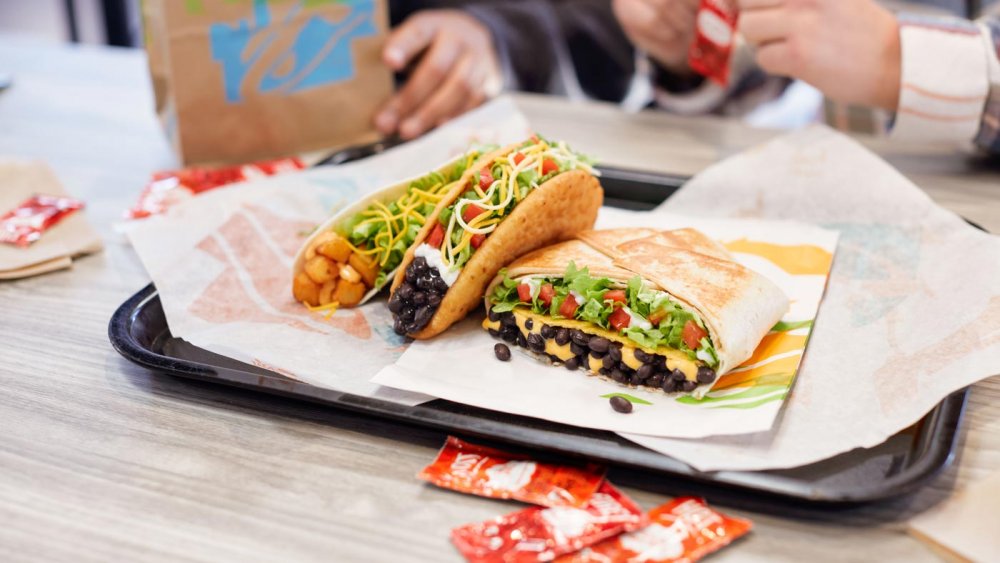 Taco Bell
Since 2018, fast-food outlets from Carl's Jr. and Burger King to Del Taco and Qdoba have rolled out options with plant-based meat alternatives (via Business Insider). But, notably, Taco Bell has not yet embraced the trend. 
Bloomberg Green recently reported that the chain's CEO, Mark King, predicted that the menu would offer plant-based proteins within a year, and had already powwowed with two major meat-alternative players, Impossible Foods and Beyond Meat. That news reflected a major about-face, as Taco Bell had famously shunned plant-based proteins in January 2019, in favor of falling back on its many menu items that allowed swapping meat for beans — and instead had simply planned to generate a special vegetarian menu to outline these options more clearly (via Food & Wine).
Taco Bell's vegetarian journey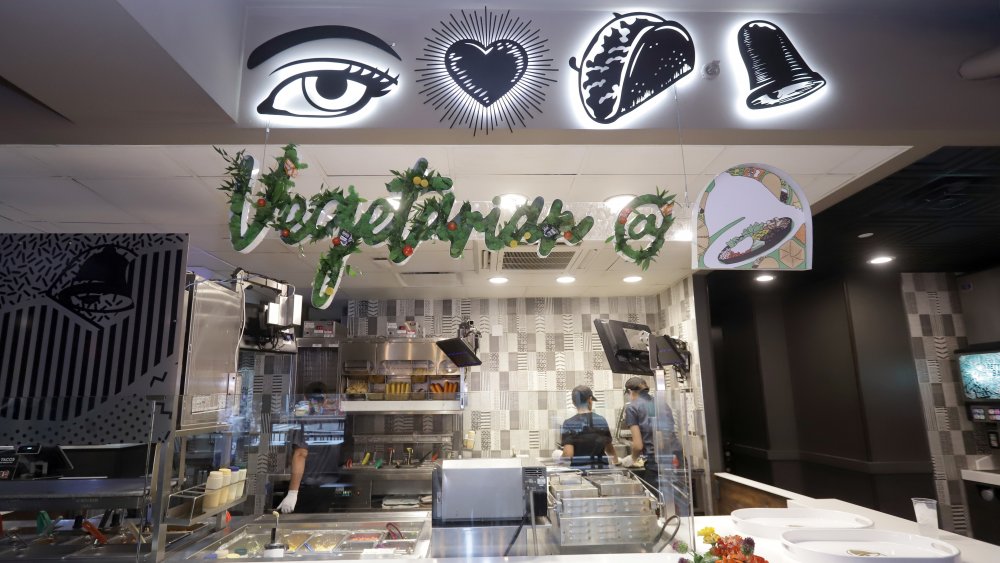 John Parra/Getty Images
While plant-based proteins seem to be slowly making their way to Taco Bell, the chain is meanwhile making good on those promises to cater to its vegetarian customers in a different way. Last September, CNN reported, the company launched a revamped menu with a section for "Vegetarian Favorites," along with two new veg-friendly choices and a green symbol marking those meat-free items to easily identify them. 
With the redesigned menu, Taco Bell noted that it had "made history" back in 2015 by being the "first and only quick service restaurant" to receive certification from the American Vegetarian Association (AVA). Vegetarian items are also listed on its website, and can be customized via the chain's mobile app with a click on "Make It Vegetarian." 
Now, on March 12, Taco Bell will unleash its newest initiative in-store: Veggie Mode.
All about Taco Bell's 'Veggie Mode'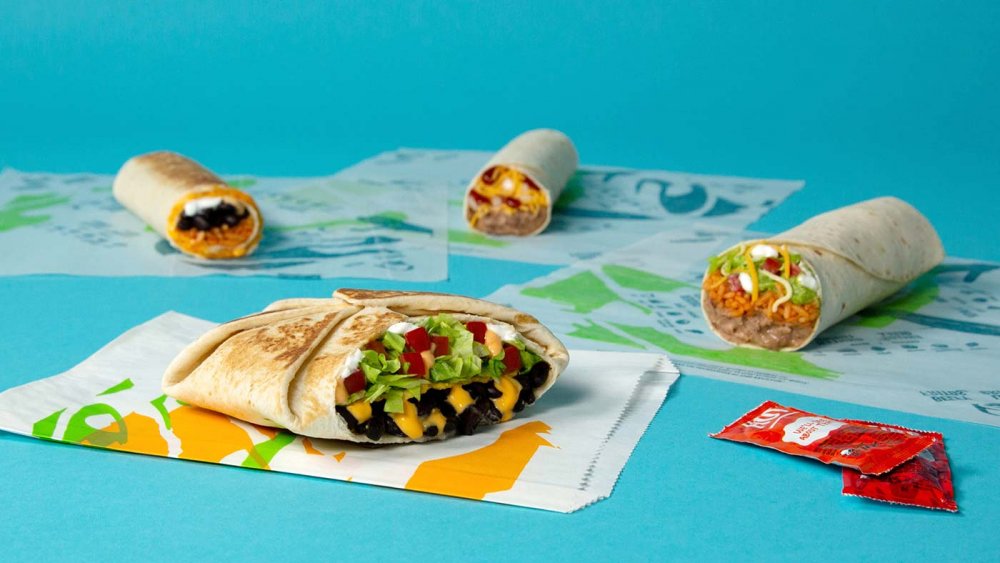 Taco Bell
Since Taco Bell made a commitment to install self-ordering kiosks at all of its locations by the end of 2019 (via Kiosk Marketplace), the chain is tapping into that technology to offer customers the ability to transform the traditional menu to show its nearly 50 AVA-approved options with just a swipe on the screen. 
So, when vegetarian customers move to Veggie Mode, they'll see the brand's favorites replaced with alternatives — think Beefy 5-Layer Burrito to Layered Vegetarian Burrito, or Chicken Soft Taco to Black Bean Soft Taco. They can also customize in Veggie Mode, which, the chain boasts, creates 20 million-plus potential combinations that fit a vegetarian lifestyle. 
The main caveats? Taco Bell points out that these items are designed for lacto-ovo vegetarians, a diet that includes dairy and eggs (though vegans can nosh on certain selections). And, perhaps learning a lesson from the Impossible Whopper lawsuit already initiated by a disgruntled vegan (via Fox News), Taco Bell also clearly states that "cross contact" may occur between vegetarian and meat ingredients, likely making these options a no-go for the strictest of animal-friendly advocates.