Where To Get The Best Fast Food Fish Sandwiches During Lent 2020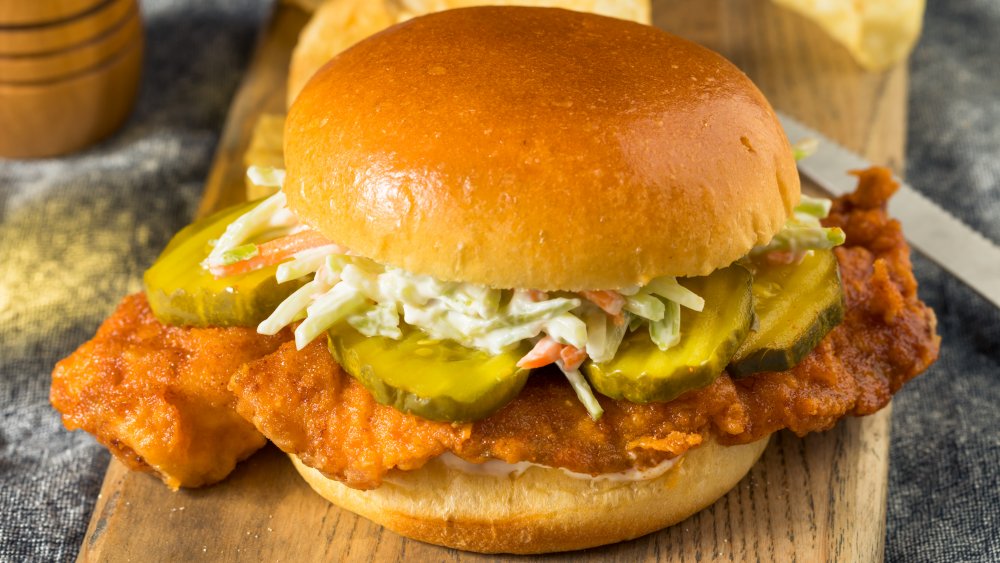 Shutterstock
During Lent on Fridays, observant Christians abstain from red meat. Why no red meat? Counter to Tracy Morgan's quip on 30 Rock about why Catholics don't eat meat on Fridays, it is not because the Pope owns Long John Silver's.
Lent, according to the Encyclopedia Britannica, is a period of preparation for Easter that lasts for six and a half weeks, providing the opportunity for the faithful to imitate Jesus Christ through 40-days of fasting, sacrifice, and prayer. This sacrifice manifests itself on Friday by forgoing red meat, but often, the very thought of no meat on Fridays can give carnivores heart palpitations. 
Thankfully, the fast food industry has you covered with tasty fried fish sandwiches. This market has grown and expanded since McDonald's launched its fish sandwich into the market in 1962 (via ABC). And while the golden arches have long held a monopoly on the breaded-and-fried-fish-on-a-bun consumer, other fast food chains have created and introduced their own take on this seasonal meal in hopes of gaining some Lenten loyalty from customers.
But who has the best fried fish sandwiches for Fridays during Lent 2020? It's a fair question, considering there are some new additions to the market this year with fast food chains Arby's and Bojangles entering the surf battle.
Fantastic fried fish sandwiches for Lent 2020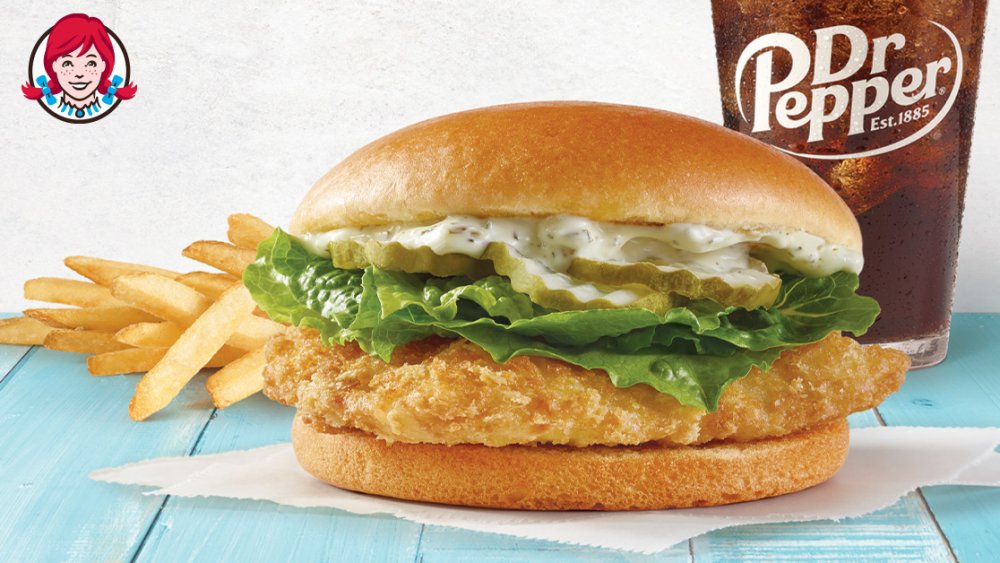 Wendy's
So which are the best fish sandwich contenders for Lent 2020?
Chik-fil-A. Chik-fil-A has brought back its seasonal fish sandwich which is available at select locations through April 11. Focus eaters describe this sandwich as "really crispy, hot, flavorful fish." The breaded and fried fish filet comes on the standard Chik-fil-A bun with pickles, and tartar sauce is available upon request.
Popeye's. UpRoxx swears by this chain's Popcorn Shrimp Po' boy, calling it one of the best overall sandwiches on the fast food market, ranking this fast food sandwich No. 2 in its definitive ranking of fish sandwiches. Popeye's sandwich differs from its competitors by using shrimp and choosing a hoagie-like sub for the bread. Additionally, you can get a mild or spicy version of this sandwich.
Wendy's. Wendy's Premium Cod Fillet sandwich is making the top of lists of best fish sandwiches according to Delish and Business Insider, the latter of which warns not to let the sandwich's looks fool you. It might not look as pretty as some of the other options, but Business Insider calls it "outstandingly crispy" and its dill tartar sauce makes it a standout. Additionally, if you download the chain's app, you can score $2 off the sandwich making it an economical choice as well.
More fried fish sandwich contenders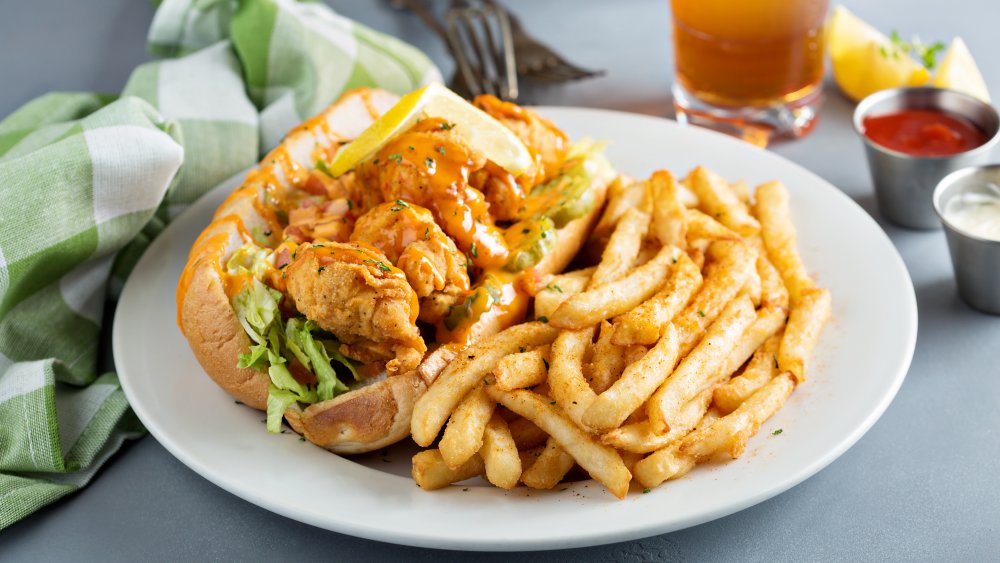 Shutterstock
McDonald's. No list would be complete without the sandwich that started it all. The Filet-o-Fish, with its breaded and fried white fish fillet, cheese, and tartar sauce, is almost like a national treasure for Christians during Lent. A Focus food taster said, "You know what you're going to get." It's predictability consistently lands this fish sandwich on the list of best fish sandwiches for Lent.
Bojangles. According to QSR Magazine, this Southern chain is offering a made-from-scratch filet dusted with Bojangles' proprietary fry seasoning. While their sandwich is new to these seafood sandwich battles, Fast Food Menu Prices ranks this newcomer as No. 4 on its list of best fast food fish sandwiches in 2020.
Culver's. The fish sandwich from Culver's seems to make a lot of lists when it comes to being the best. Uproxx notes Culver's really brings their A-game to the fish sandwich wars, and it shows. Their sandwich is a fried beer-battered fish instead of the bread crumbs its competitors often use, and they add a shredded cheese under their filet that melts and adds to the crunchy goodness. Fast Food Menu Prices ranks this sandwich No. 1 on their list.