Here's How Much It Costs To Hire Paula Deen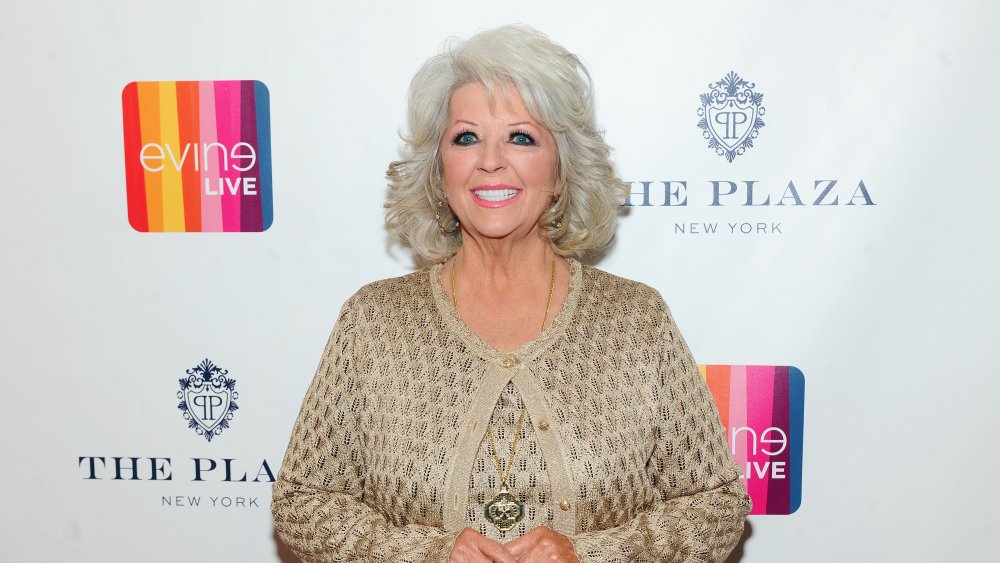 Timothy Hiatt/Getty Images
Paula Deen may have seen some ups and downs in her career, but she's by no means struggling to make ends meet and is said to pull in $750,00 a year and has a net worth of $14 million. This is, of course, done with her TV show Positively Paula, her numerous restaurants, and book deals. Another source of income that Deen may be making some serious bank from is the money she earns with personal appearances. 
That's right, y'all, if you've got the cash, then you too can hire Paula Deen to add a dose of southern celebrity charm to your personal event. Celebrity chefs don't come cheap though, and hiring a TV big shot like Deen could very well cost you upwards of six figures. 
The Celebrity Chef Network, which represents talent like Alton Brown and Ayesha Curry, says they can hire Deen out for a private event for the cost of $100,000 (or more). It's worth noting, however, that they still list Anthony Bourdain on their roster. Unless their booking agents are miracle workers, their prices might not be totally accurate.  
If you can't get Paula, go for her son Bobby Deen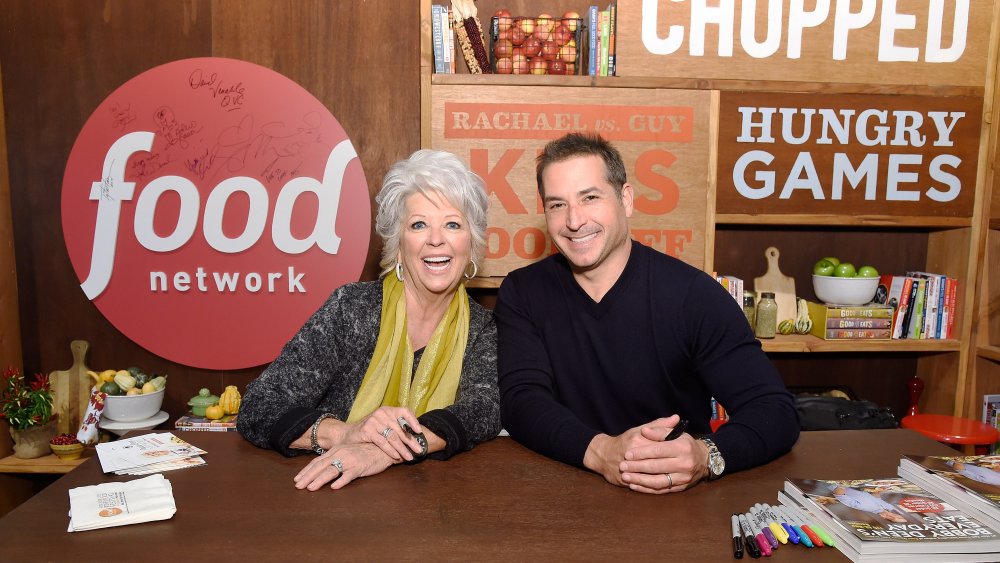 Larry Busacca/Getty Images
It's always good to shop around for a second opinion and better rate, and hiring a celebrity chef is no different. If $100,000 to have Paula Deen come and personally make chicken and dumplings for you seems too expensive, well, you're in luck. The Executive Speakers Bureau says that they can secure a Deen appearance for as low as $50,000. What a bargain! 
Their page on her doesn't go into much detail about what that appearance includes, just that her speech topics are "southern style cooking and hospitality." If you do want Deen to cook something, well, then that price may very well climb to $100,000. 
Now if you simply must have a Deen, but Paula is too rich for your blood, well, her son Bobby Deen can make a personal appearance for the much lower price of $10,000 to $20,000 (via All American Speakers). Okay, so maybe he's not as famous as his mother, but he's still a TV personality with shows like Junk Food Flip and Holiday Baking Championship. 
It looks like Paula Deen has quite a few book signings on her 2020 schedule, so if you want to book her then you'd better get on it.