What You Need To Know To Make The Perfect Quarantini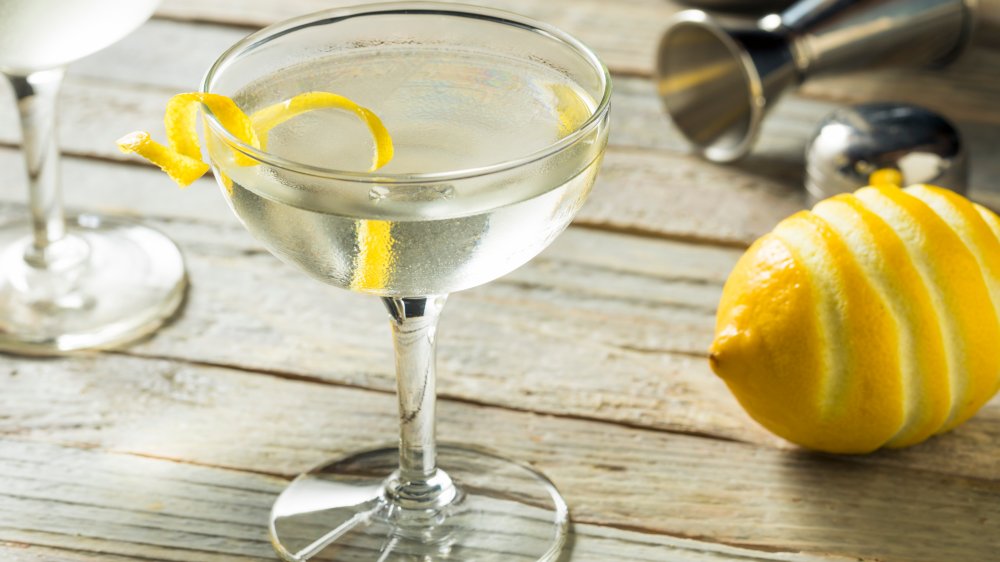 Shutterstock
When you can't go where everybody knows your name, you go to the next best place: social media. This past week has been filled with COVID-19 induced uncertainties and quarantines. But leave it to a crisis — and a love of alcohol — to unite the internet in coming up with the perfect pandemic drink, appropriately dubbed the quarantini. 
The quarantini started trending last week amid toilet paper hoarding when Marilyn Starkloff shared her version of the drink on March 12 with the Twittervese. The tweet garnered over 3,600 likes and a lot of media attention. Starkloff's photo features a bottle of Aviation Gin, alongside an Emergen-C packet of 1,000 mg of Vitamin C, Super Orange fizzy drink mix. 
Emergen-C is an immune-boosting supplement, but after Starkloff's tweet went viral, the makers of the product came out saying they do not recommend taking any of their products with alcohol (via The Sun). Aviation Gin also shared their thoughts in a tweet, "While everyone should take precaution during these times we do not recommend having a 'Quarantini' or any alcohol if you're feeling under the weather." 
These are definitely wise recommendations. But if you're feeling healthy, you're over 21, and you need to relax after a long week of homeschooling the kiddos, you can still enjoy a version of this drink that doesn't use the vitamin C supplement — and it's still just as tasty. 
Quarantini: What you can skip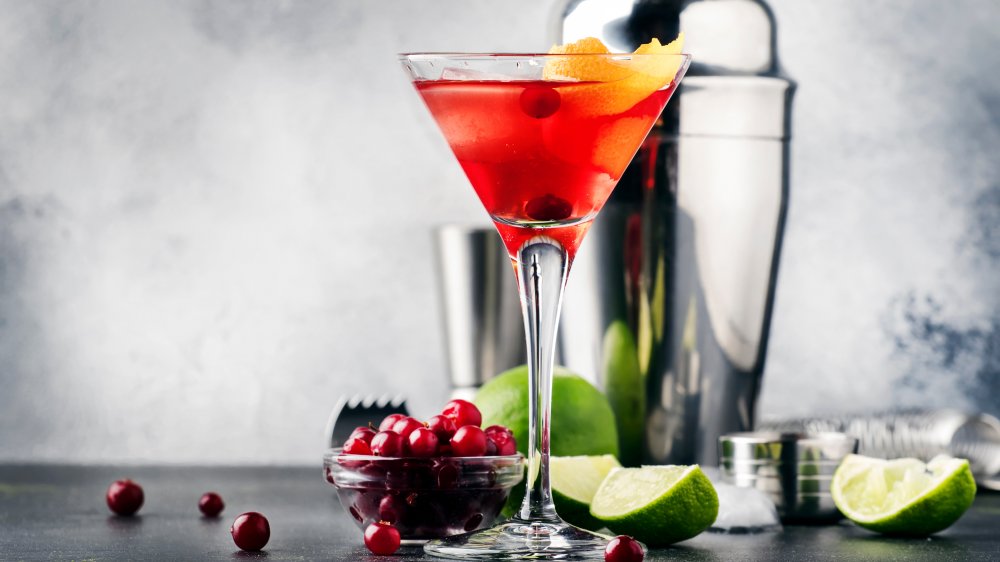 Shutterstock
According to The Novice Chef, the original quarantini is made with vodka or gin, lemon, and honey. The author of the blog calls the drink, "The most delicious way to boost your immunity and survive being stuck in your home for weeks." The Novice Chef suggested rimming your glass with the powdery vitamin C, but leave out that step. 
Instead, Derek Brown, spirits and cocktail expert at the Columbia Room in Washington, D.C., skipped the supplement altogether in his DIY home bar version he shared with the New York Post. Brown's version replaces the honey with a simple syrup made with equal parts sugar and water and boiled on the stove until it forms a syrup. He still recommends vodka or gin along with lemon or lime juice. Add ice, shake, strain into a cocktail glass, and enjoy. This drink may not boost your immune system, but it may improve your spirits — but if you're feeling under the weather, no matter the reason, skip it altogether.