Here's How Much Mary Berry Is Really Worth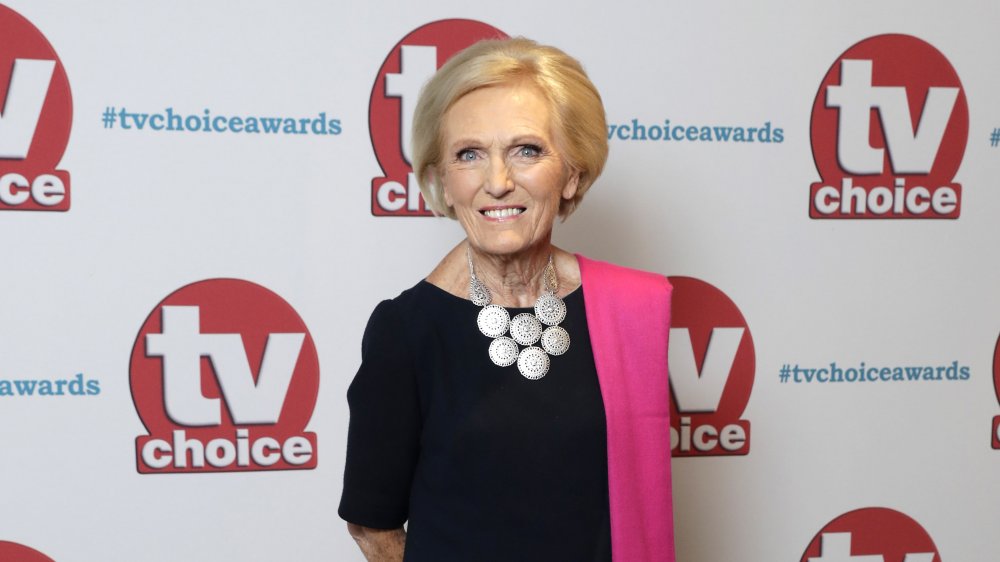 John Phillips/Getty Images
The Great British Baking Show (known as The Great British Bake Off in its native UK) is an essential Netflix pick for many of us, thanks to the comforting and cheerful atmosphere the tent brings as it fills with incredible bakes from amateur cooks on the television program. Though the show saw some dramatic twists and turns a few years ago which saw changes in the show's hosts, Mary Berry was a central, inspirational figure to the show for many of its seasons prior to her departure (via BBC). Thanks to her many cookbooks and other television programs, many bakers from the United Kingdom have grown up with Mary Berry while cooking her recipes (via Mary Berry).
After training at Le Cordon Bleu in Paris and at the Bath School of Home Economics, Berry began her culinary career as an editor at two homemaking and culinary magazines. In the 1970s, Berry filmed her first television series and went on to film more with the BBC and author a number of books in the 1980s. By the 1990s, Berry had launched workshops for cooking lessons at home, and even a salad dressing brand with help from her daughter.
Mary Berry has a considerable net worth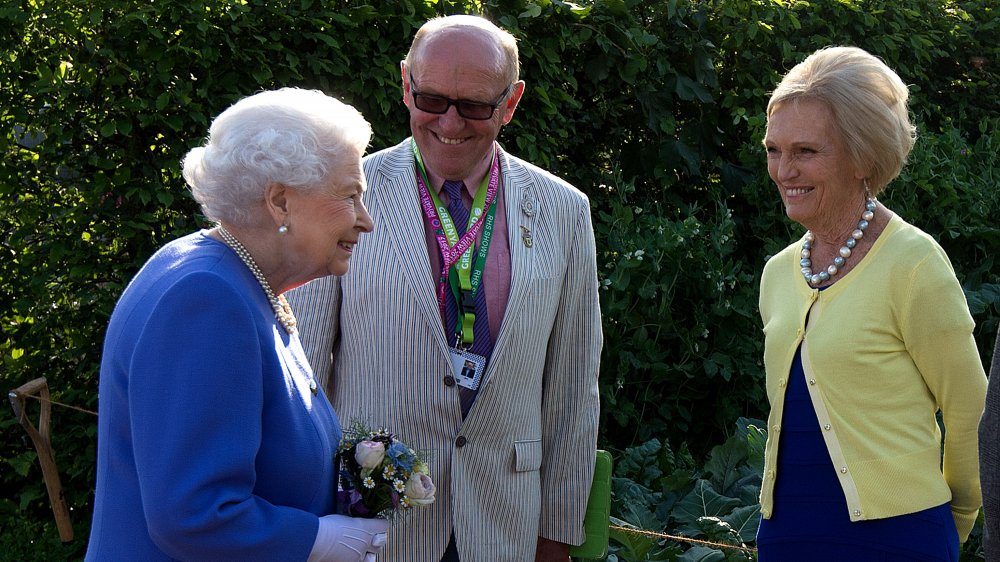 Wpa Pool/Getty Images
In addition to her books and television programs, Mary Berry has developed a number of product lines, too. While the salad dressings were her first venture into selling products based on her own brand, she also developed her own china, stand mixers, and even cookware and culinary textiles.
Celebrity Net Worth estimates that Mary Berry is worth $25 million these days. According to Cheat Sheet, Berry has gleaned roughly $112,000 per television series, which has certainly helped her amass her wealth in addition to her cookbooks.
As Berry shared with the Financial Times, she has the genes to live a long, active life — her mother lived to be 105 and was still playing bridge at 104. Clearly, the octogenarian from Bath still has plenty of energy and a lot ahead of her with her current show, Britain's Best Home Cook (via IMDb).