What Celebrity Chefs Are Cooking During The Coronavirus Outbreak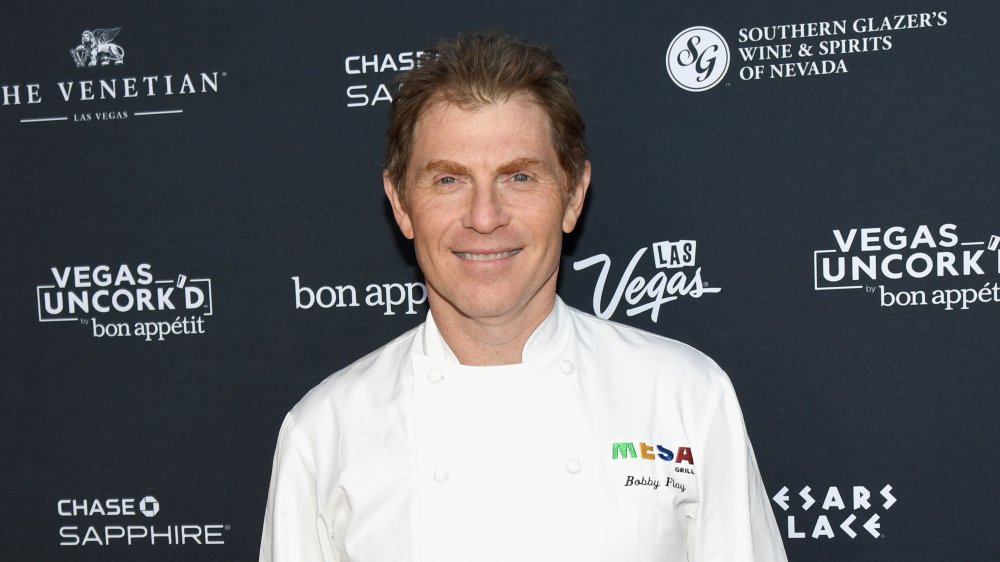 Ethan Miller/Getty Images
The novel coronavirus outbreak has taken a toll on everyone, but seemingly everyone has been acutely aware of the restaurant industry. If there's one thing we are quickly learning through watching chefs and restaurants respond to the social distancing and stay in place guidelines, it's that celebrity chefs are heating up their home kitchens to cope and stay connected with their audience.
One of those celebrity chefs making tons of comfort foods at home is Bobby Flay. He's had to close more than 12 of his restaurants, and the impact has weighed heavily on him. Taking to his own kitchen, his recipes are helping him through these troubling times (via The Kitchn).
"As chefs, we cook," Flay said to CBS News. "When we celebrate, we cook. When we get depressed, we cook. It's how we show our love, it's how we self-medicate when our therapist isn't available."
Flay has been cooking at least three meals per day and has been resourceful with the leftovers. He's turned spaghetti and meatballs into meatball subs, leftover shrimp shells into shrimp stock that went on to flavor rice, and even used extra cooked chicken from a pot of soup for chicken salad in sandwiches.
Celebrity chefs share coronavirus posts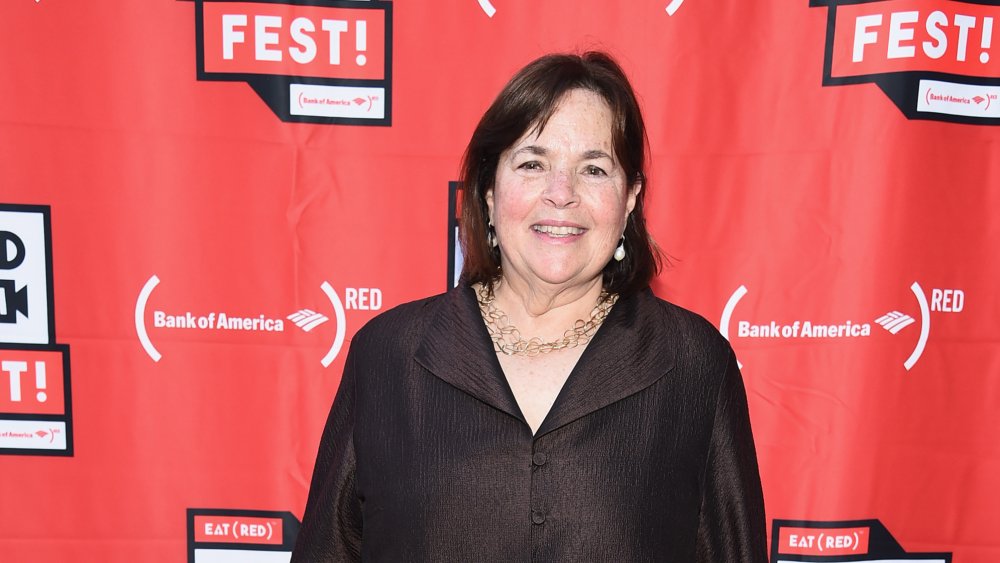 Michael Loccisano/Getty Images
Apart from Bobby Flay, quite a few other celebrity chefs are sharing what they are cooking at home. Ina Garten, Padma Lakshmi, Rachael Ray, and Antoni Porowski have all welcomed fans and followers into their kitchens, too. Many of these chefs are making and sharing their favorite recipes that are not only cozy while couped up at home, but easy to freeze as well (via Today).
Lakshmi shared her favorite Italian vegetable soup recipe as well as a video of herself cooking sweet and sour shrimp with her daughter. Ray put together a post of 15 meals that use pantry staples that she posted to her website. Among the quarantine-friendly meals, Ray included red pepper rigatoni in addition to other dishes she's making. Porowski is making "Keep Calm-lettes" served with a side black bean salsa. He posted the omelet to his Instagram along with plenty of puns to try to keep spirits high.
Ina Garten might be among the most prolific Instagram posters among celebrity chefs staying home amid the novel coronavirus. Garten has posted everything from stewed lentils and tomatoes and homemade bolognese sauce to white bean soup and ramen chicken noodle soup. One post from Garten has gotten a lot of love. It's her Sunday morning breakfast while taking a pause from all the cooking — a toasted waffle with peanut butter and jelly (via Instagram). We're all glad to see that even the pros need a break from all of the stress-cooking.