The Incredible Way One Chicago Pizzeria Is Helping During The Pandemic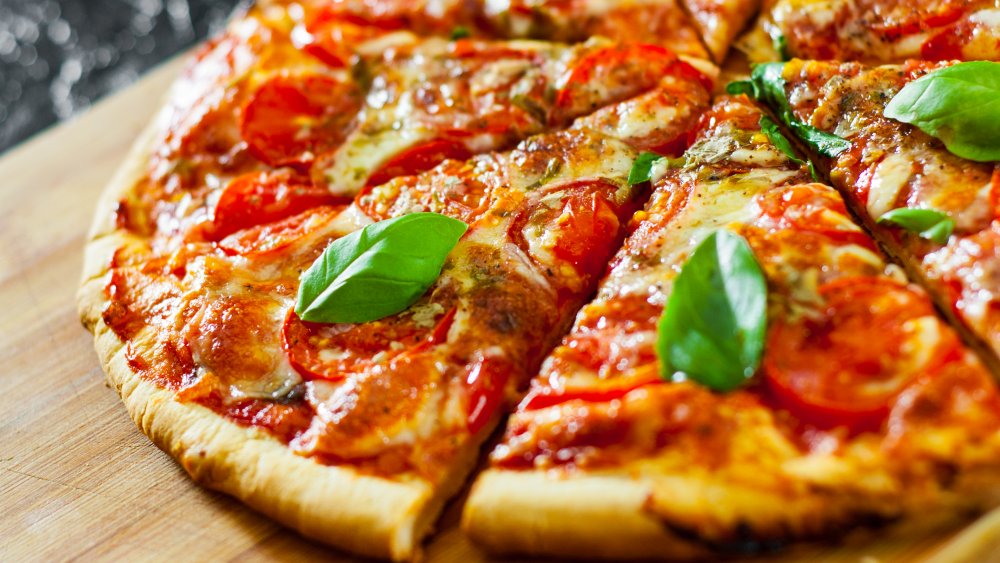 Shutterstock
The COVID-19 outbreak has brought financial difficulties to restaurants around the United States and the world, as people are staying home and governments are ordering nonessential businesses to close or limit their operations. Despite their personal struggles, the proprietors of a Chicago pizzeria have decided to go out of their way to help health care workers during this crisis.
Dimo's Pizza, like a lot of restaurants around the U.S., is donating meals to hospital workers. The pizzeria is also making space in its hot pizza ovens to make acrylic face shields for medical staff (via Fox News). While you might preheat your home oven to somewhere between 400 and 500 degrees for a take-and-bake, commercial pizza ovens cook at 700 or 800 degrees — hot enough to bend acrylic (via Pizza Planet).
The pizzeria joined forces with a Chicago metal shop to fabricate the shields. The hot acrylic is placed in a mold to create the proper shape for a face shield. Later, the acrylic will be attached to foam and Velcro to complete the shield. The two companies were working on a prototype last week, according to Block Club Chicago.
Restaurants help in other ways during the pandemic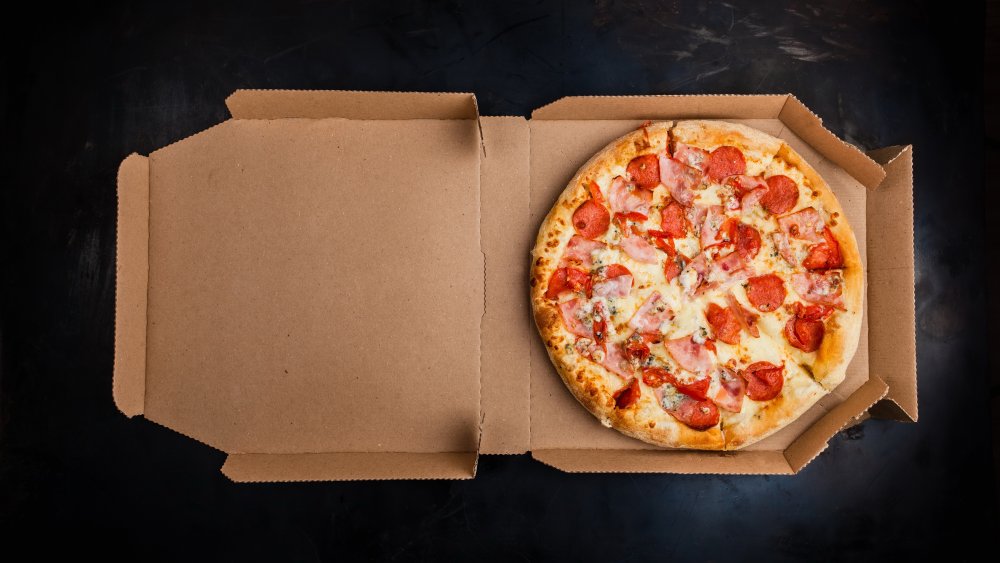 Shutterstock
Dimo's in Chicago and restaurants around the country — from fast food to fine dining — are either donating or soliciting funds to provide free meals to health care workers. For example, the Boston eatery Shy Bird gives customers the opportunity to place an online order for staff at Massachusetts General Hospital (via Mass Live). But it doesn't end there.
The CEO of SBE, parent company of the new instant-delivery chain Sam's Crispy Chicken, is donating meals to UCLA Medical Center in Los Angeles, according to Robb Report.
Atlanta fine-dining establishments Miller Union, Storica Fresco, and Forza Storico are delivering 4,000 meals a week to six local hospitals, with support from the Atlanta Hawks professional basketball team and State Farm (via WSB-TV).
Initiatives like these help restaurants as well as hungry hospital workers. Miller Union chef Steven Satterfield said the effort has enabled his restaurant to retain 75 percent of its staff at a time when business would otherwise be at a standstill.
Chef Michael Patrick of Storica Fresco and Forza Storico told WSB-TV the meals support local farmers, too. All of the restaurants' menu items are locally sourced.