The Reason BJ's Is Giving Out Free Memberships During The Pandemic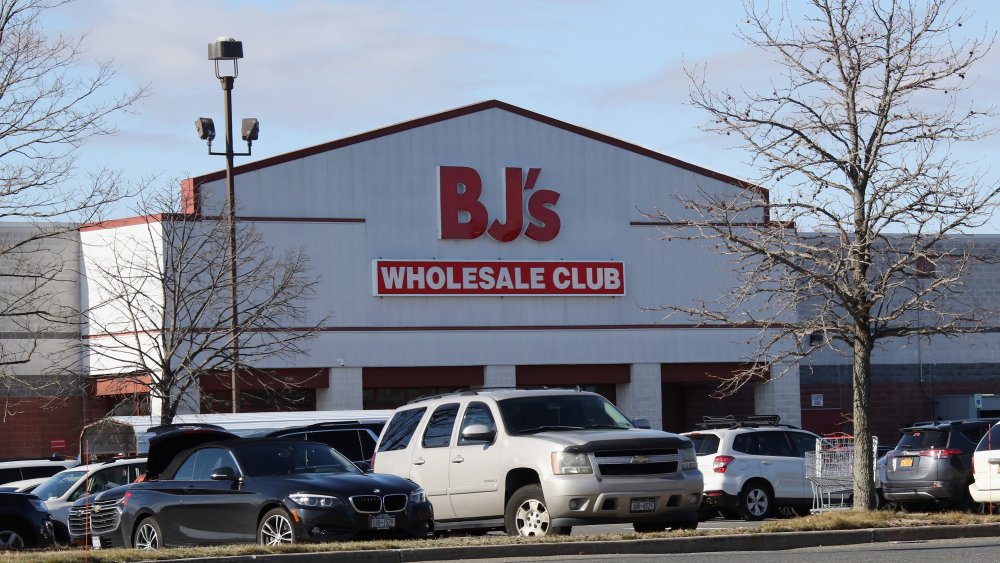 Bruce Bennett/Getty Images
There are many reasons to love warehouse clubs, including access to exclusive members' only brands (we're looking at you, Kirkland Signature and Member's Mark), special deals on services like travel and eye care, one-stop shopping, and — in times like these — the ability to buy essentials like toilet paper and household cleaners in bulk. But some people might consider the club's annual membership fees ($45 for Sam's Club, $55 for BJ's, and $60 for Costco, according to CNBC) to be a dealbreaker, even if we are told that's how clubs make their revenues (via Investopedia). That's why we know a membership club means business when it offers free memberships, which is what BJ's Wholesale Club is doing (via The Motley Fool).
BJ's announced via Twitter that its offering complimentary four-month Inner Circle Memberships to first responders and healthcare workers who are battling the COVID-19 pandemic on the front lines, explaining that is was "a small way to say thank you to our first responders and healthcare workers for all their hard work and dedication." But even if you're a health care worker and you don't have a membership, you will still be allowed to shop from 8 a.m.  to 9 a.m. on Sundays. The same time slot from Monday to Saturday is reserved for seniors (via WSLS).
BJ's has contributed to COVID-19 relief in other ways, too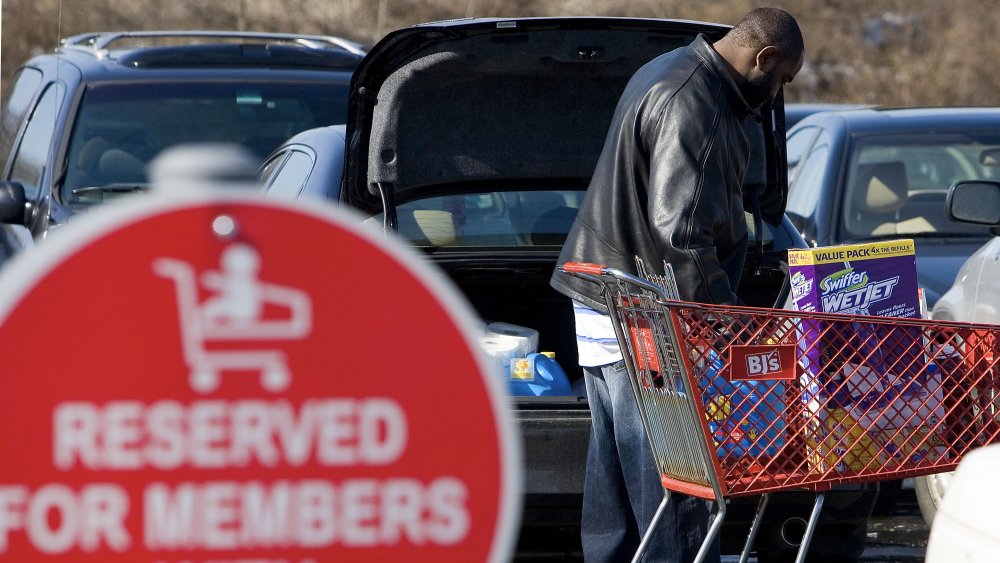 Jeff Fusco/Getty Images
The offer to first responders is just one of the ways BJ's has reached out to the medical community during the pandemic. The company has also contributed $1 million to hospitals and other COVID-19 relief efforts through the BJ's Charitable Foundation, while individual clubs have donated items to first responders and healthcare workers in their communities. 
To protect their members from COVID-19, BJ's is also putting social distancing measures in place, including mandating limits on the number of people allowed into its clubs at the same time, and suspending the use of paper coupons in store to avoid physical contact between customers and staff. The store is currently asking members to use coupons through its mobile app only (via BJ's).