Instacart's Game-Changing New Feature For Costco Shoppers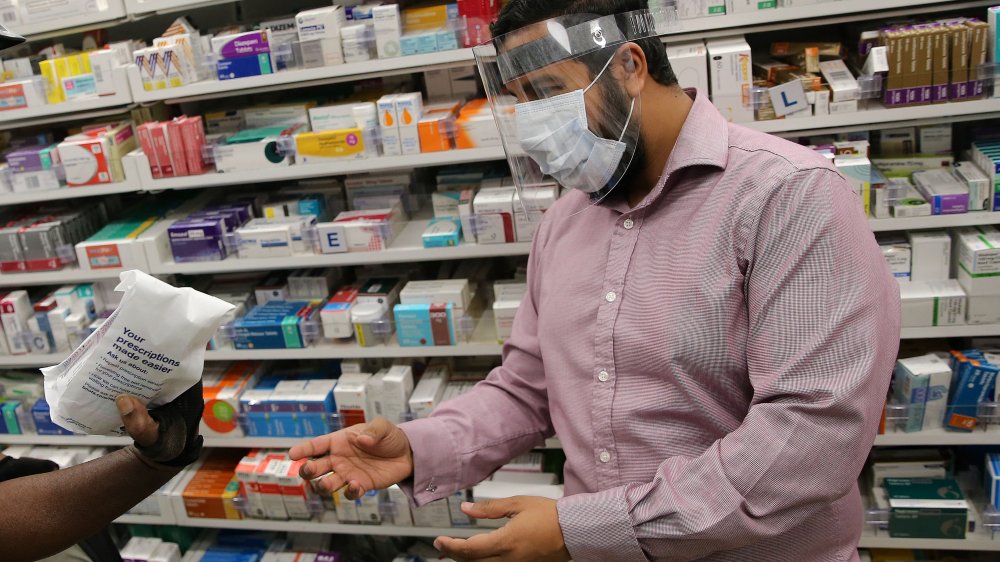 Isabel Infantes/Getty Images
Demand for online delivery of groceries and other basic needs has skyrocketed during the COVID-19 pandemic. To give one example, business at the grocery-delivery service Instacart has increased by 400 percent compared to a year ago.
Instacart is about to get a little busier. The company has just gotten into the prescription-drug delivery business, in a partnership with Costco (via Supermarket News). The new service, available at Costco locations in seven states and the District of Columbia, couldn't come at a better time for Costco members who want to reduce their risk of illness by limiting the number of times they leave the house for errands. "The new offering allows Costco customers to complete their entire shopping trip online — from groceries and household goods to essential medications — and have it all delivered to their door," Instacart said in a statement announcing the news.
Instacart provides contact-free delivery from participating Costco pharmacies. Medications come in a tamper-proof bag, and customers must show identification upon delivery. The service will roll out to all Costco sites nationwide in the coming months, Instacart said. For now, you can enter your zip code on Instacart's site or app to see if your local Costco is included.
Costco, Instacart criticized for slow COVID-19 response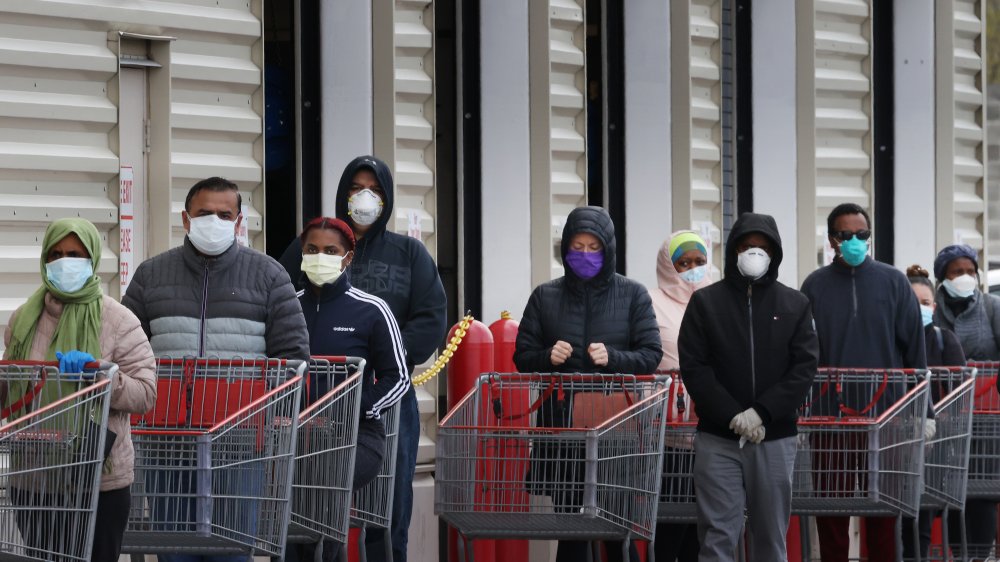 Chip Somodevilla/Getty Images
Instacart says it plans to hire a whole new army of shoppers — some 300,000 new recruits — who make the store runs and deliver the order to a customer's door (via International Business Times). As it began bringing these new shoppers on board, Instacart confronted a strike of its existing workforce, which demanded hazard pay, sick leave, and safety materials. Kits including thermometers, hand sanitizer, and masks are on the way, although some Instacart workers say they aren't coming fast enough (via Wired). Costco has also received criticism for its slow response to the COVID-19 outbreak in the U.S. Employees there told BuzzFeed News that they were put at unnecessary risk in the corporate office and at various warehouse sites.
To be fair, a lot of other high-profile companies have been criticized for their slow response to COVID-19, including Starbucks, Trader Joe's, and Amazon, according to the BuzzFeed article. The challenges faced by these and other businesses are unprecedented — or at least, they haven't been experienced since 1918, when an influenza pandemic infected about one-third of the world's population (via History).