The Untold Truth Of Honey Smacks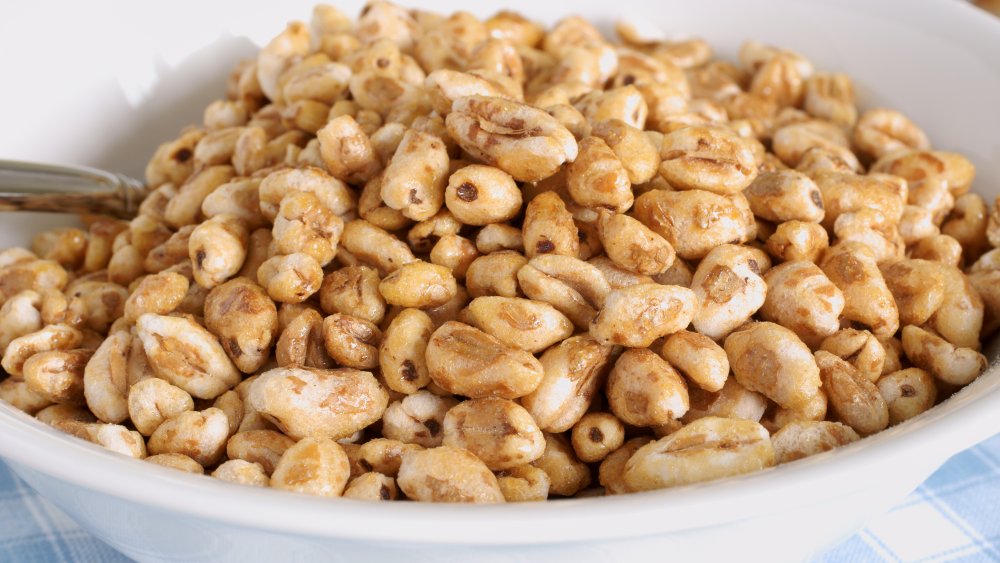 Shutterstock
There are few breakfast foods more classic than a bowl of cereal. One of the most well-known cereals in the U.S. is Honey Smacks, a puffed wheat cereal with a sweet honey flavor. This brand of cereal from Kellogg's has been putting smiles on children's faces for decades, but you might be surprised to know that it's been flagged as a health risk before.
In June 2018, Kellogg's and the CDC announced a recall on the cereal due to it being linked to 73 cases of salmonella poisoning across 31 states. By September of that year, there were over 130 confirmed illnesses, which included 34 hospitalizations (via CDC). Later that November, Honey Smacks returned after Kellogg's moved the production for the cereal to a trusted company-owned facility. The outbreaks had been traced to Kerry Foods Inc., a third-party manufacturer. The sweetened puffed wheat cereal came back with simple updates made to its recipe — but without compromising its beloved honey flavor (via Insider).
That's not the only reason Honey Smacks has a bad reputation among health experts, though, because it's just loaded with sugar. One 3/4 cup serving of the puffed wheat cereal has 15 grams of sugar, more than a glazed doughnut from Krispy Kreme, which contains 10 grams, as reported by Insider.
The history of Honey Smacks' mascots
Given the high sugar content of Honey Smacks, it's not surprising then that the cereal was first released under the brand name Sugar Smacks in 1953. Kellogg's introduced the cereal as a response to the success of Sugar Crisp, which is now known as Golden Crisp, from its rival Post (via Mr. Breakfast). Sugar Smacks debuted on the grocery shelves with Cliffy the Clown as its mascot, according to Characters of Advertising. Kellogg's introduced various mascots over the years including Smaxey the Seal and Quick Draw McGraw, the cartoon horse sheriff from Hanna-Barbera, but none seemed to catch on with consumers.
Then came Dig'em Frog, who became the official "spokesfrog" for the cereal. The character, a "little frog with a big voice," won people over and became a popular face for the brand. Despite all this, Kellogg's pulled the plug on Dig'em Frog and replaced him with Wally Bear in 1986. It was in the 1980s that Sugar Smacks rebranded to Honey Smacks, and the company wanted an animal that was more associated with honey — hence a bear.
Honey Smacks today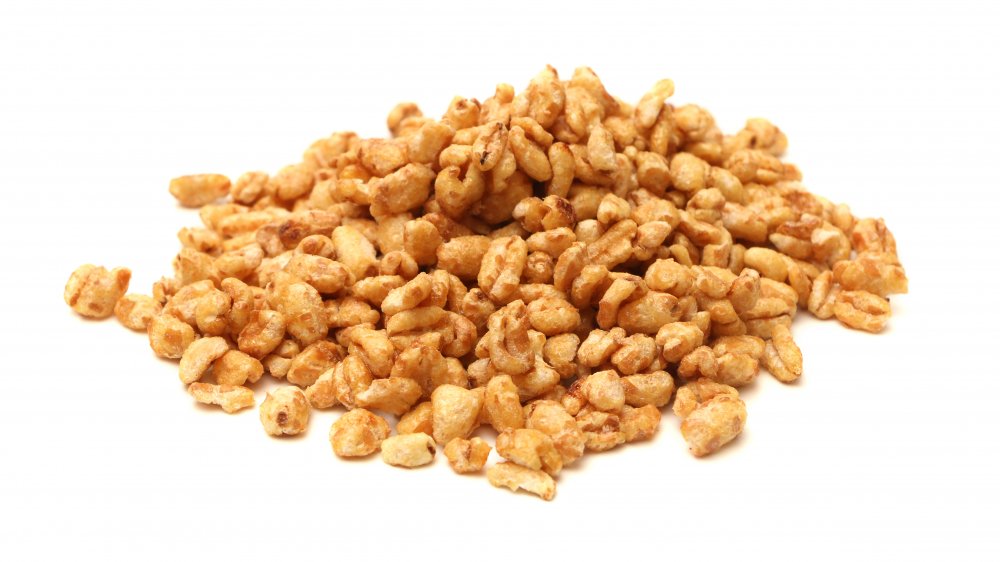 Shutterstock
But commercials featuring Wally Bear failed to do well with audiences and consumers began to demand the return of Dig'em. Students on a college campus even held a day-long demonstration so the frog would come back. Kellogg's also received a letter from a group called "Frog-Aid," begging the company to reinstate Dig'em as the Honey Smacks mascot (via PopIcon). Their efforts paid off. Dig'em returned in 1987 and has remained as the face of the cereal ever since.
In the 1990s, Kellogg's ditched the "Honey" and renamed the cereal to Smacks. It was eventually re-branded back to Honey Smacks in 2004, but if you go to other countries such as Germany, Spain, and France, you'll find that it's still called Smacks (via Cereal Guru).
And if you're curious about which sweetened puffed wheat cereal is better, Serious Eats already did an in-depth comparison of Honey Smacks and Golden Crisp for you. Though the two cereals are similar, the publication determined that there are definite differences in color, constitution, and taste. Honey Smacks emerged the clear winner, by a mile.