How Baskin Robbins Used Tiger King To Double Its Sales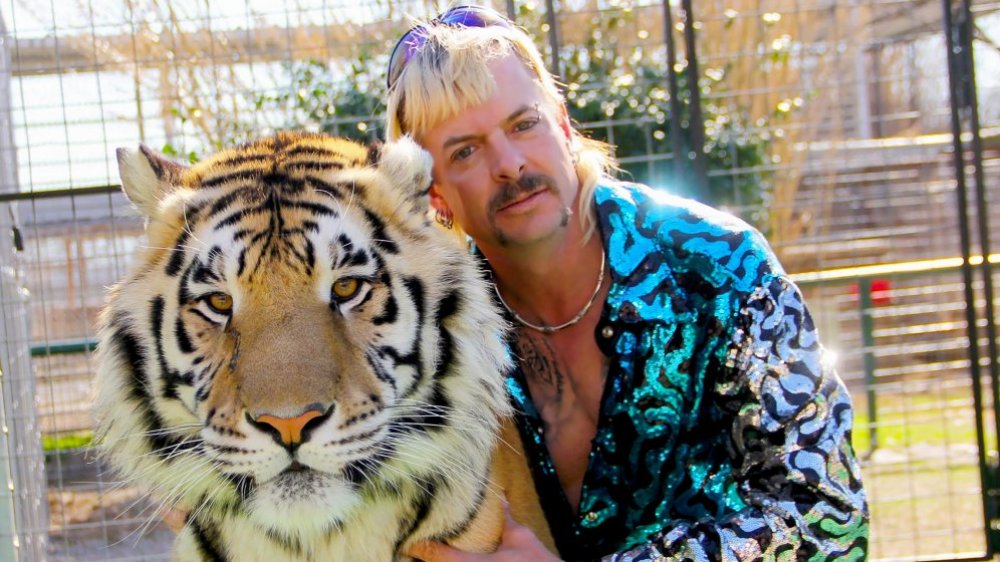 Netflix
Murder plots and theories, guns, drugs, big cats, and larger-than-life personalities made Tiger King an instant Netflix hit. The outlandish documentary has been viewed in more than 64 million households since the show premiered on March 20 (via Variety). The show's popularity has led to quite a few memes and even the possibility of a film spinoff starring Rob Lowe as Joe Exotic, Tiger King's rather eccentric star — or villain, depending on how you look at it (via Deadline).
While it would make sense that Netflix is seeing a record number of subscriptions, at least in part due to the show's success, Tiger King has also helped prop up a different and completely unexpected business.
A Baskin Robbins ice cream shop in Kansas has seen its sales double since it posted a Tiger King-related message on the marquee sign outside the store (via Fox). "No relation to Carole Baskin," the sign read.
Tiger King star brings ice cream chain cash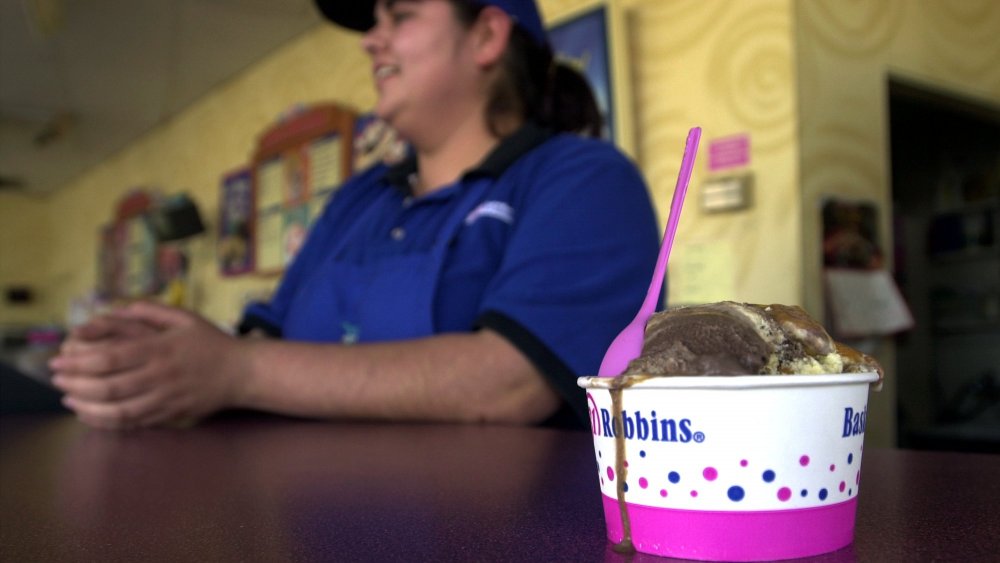 David Mcnew/Getty Images
This, of course, is a reference to the show's anti-hero Carole Baskin, who is the founder of the Big Cat Rescue wildlife sanctuary in Tampa, Florida. Whatever your thoughts are on Joe Exotic and whether he was framed or whether he deserves to rot in prison, you probably are not a fan of Baskin, his rival. To put it lightly, she does not come across well in the series — a number of the documentary's interviewees suggest not so subtly that she murdered her second husband, Don Lewis, and fed his body to the tigers at her zoo.
The sign has attracted both a great deal of business for the ice cream shop and online attention. The town's police department was even a fan of the sign tweeting, "Hey all you cool Kats and Kittens! Check out our local BR keeping it light and giving us a laugh!!"
A rather unexpected twist is that the employee who put up the sign did so without having ever watched the show — a testament to how deeply engrained the show has become in pop culture over the course of the last month (via TMZ).