This Is The One Food Martha Stewart Simply Can't Stand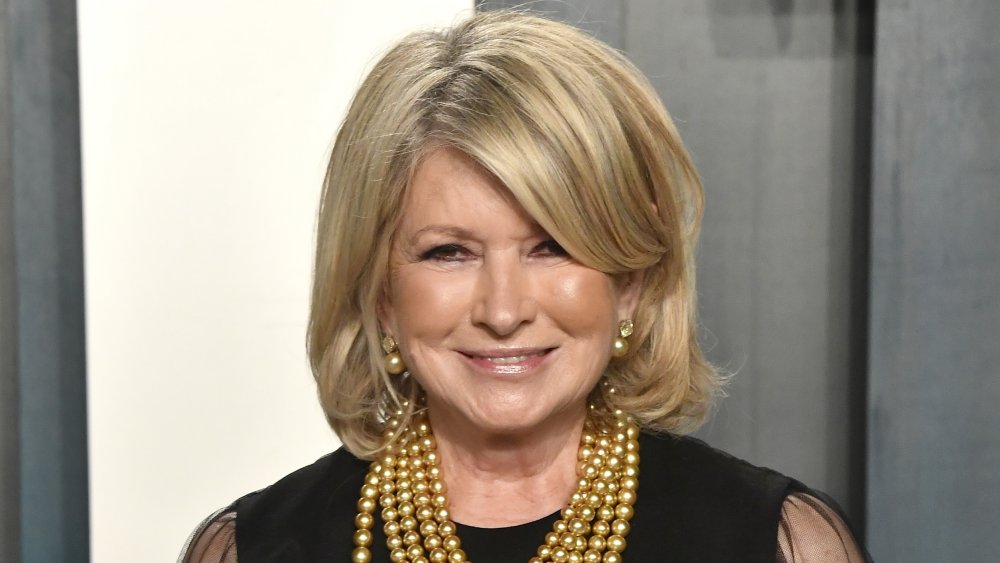 Frazer Harrison/Getty Images
Martha Stewart is the ultimate homemaking maven. She is a more than just a household name when it comes to crafting, cooking, baking, and gardening. Martha Stewart is a businesswoman turned icon who has built her brand's empire from scratch by combining her business knowledge with her passion for all things domestic (via Money Inc.). She transcends generations and genres which is evident by her celebrity circle which includes Blake Lively, Russel Crowe, Jimmy Fallon, Betty White, and wait for it, Snoop Dogg. Yep, Snoop Dogg has been friends with Stewart for over a decade. They met when he was a guest in her kitchen and they bonded over mashing potatoes. He then went on to become a repeat guest where they famously made green-colored brownies (via People Magazine).
With this in mind, it should come as no surprise that while Stewart was at the Mohegan Sun's Wine and Food Festival hosting a live cooking demo with Snoop Dogg, the celebrity homemaking goddess told Today that the one ingredient she would never cook with is truffle oil. During an interview, Stewart said, "It's bad. They've done many studies on truffle oil. It's synthetic, it's fake, it's horrible. It clings to your taste buds, it's a hideous thing. Forget truffle oil."
Is truffle oil really that bad?
Is truffle oil a misnomer?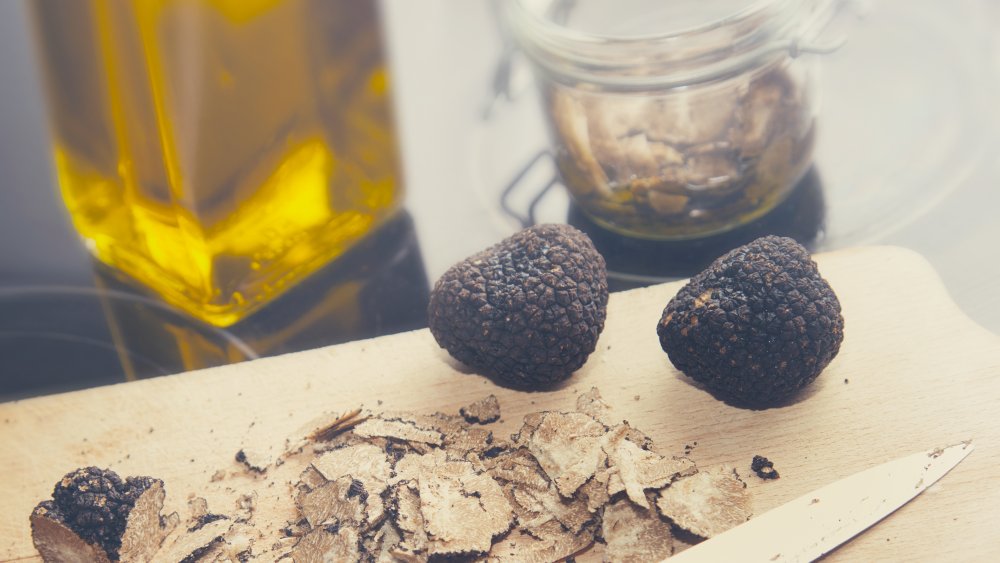 Shutterstock
Martha Stewart is not alone in her disdain for the seemingly extravagant named oil. Late celebrity chef Anthony Bourdain said that truffle oil is as "about as edible as Astroglide" during an appearance on The Tonight Show with Jimmy Fallon (via Eater). And Gordon Ramsay also chimed in with his disapproval of the oil during an episode of the Fox reality cooking show MasterChef. Ramsay called truffle oil a "pungent" and "ridiculous" ingredient (via Los Angeles Times).
What's the rub? Why so many haters? Truffle oil was once made with olive oil and infused with black or white truffles, but in the 1990s that changed and laboratory science took over creating a truffle oil that is made synthetically with ingredients like 2,4-dithiapentane (via The New York Times). This ingredient stems from either the natural scent of truffle oil or from a petroleum base. For this reason, some people would equate using truffle oil to using artificial vanilla when baking, or to any other artificial flavoring for that matter. And while the oil might smell like truffles, some say that is where the resemblance ends (Serious Eats).
Bottom line: If Martha Stewart doesn't like truffle oil, or like to cook with truffle oil, the everyday Martha Stewart wannabes probably don't want to either. After all, Stewart didn't become the famous and successful cook she is today for using overrated ingredients.