Chick-Fil-A's New Make-At-Home Meal Kit Has Everyone Talking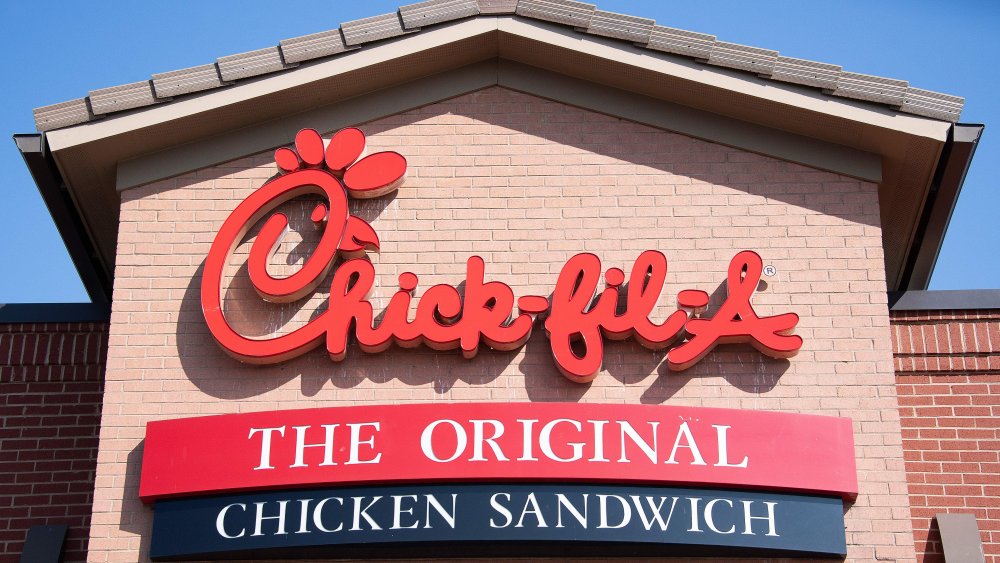 Jim Watson/Getty Images
Due to COVID-19, many at-home meal kits have been seeing a boost in sales and popularity, leading some restaurants to try to get in on the action, reports CNN. Beloved fast food chain Chick-fil-A first tested its chicken Parmesan meal kit in 2018 and has decided to relaunch the product starting May 4th, 2020. Michael Patrick, a member of Chick-fil-A's Beyond the Restaurant team, told the outlet they decided to begin selling the meal kits as a response to customers requesting more ways to be served Chick-fil-A at home. 
The chicken Parmesan meal kit contains two chicken filets in either grilled or spicy variations, marinara sauce, cheese, and a side of creamy garlic and lemon pasta. All the ingredients come pre-cooked, so customers just have to reheat the meal at home. In an attempt to reach a wider audience, the chain also started selling 16-ounce bottles of its signature and Polynesian sauces at select grocery stores in Florida, and has been posting cooking tutorial videos on its social media pages.
Where to get a Chick-fil-A meal kit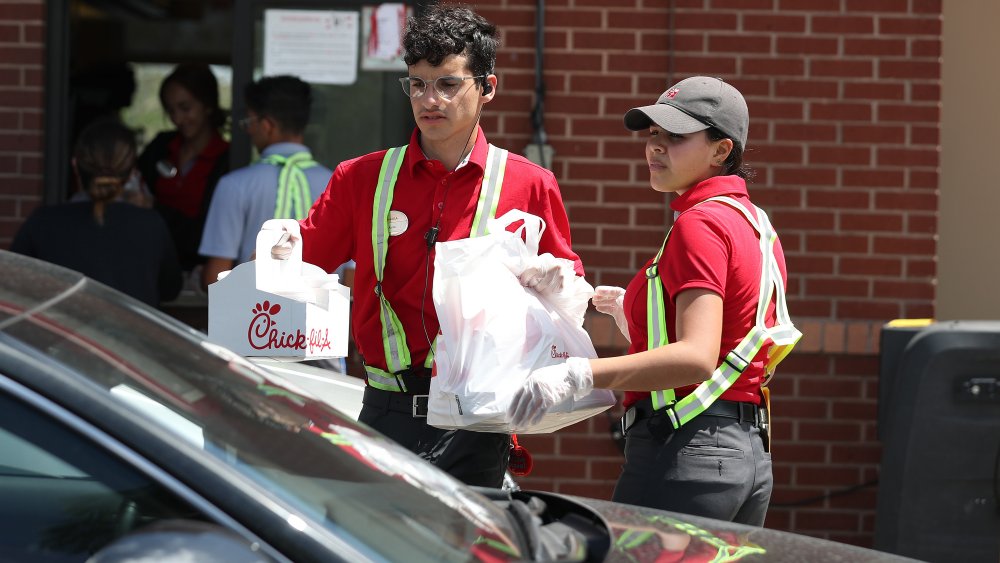 Joe Raedle/Getty Images
According to CNN, Chick-fil-A will allow each location to determine for itself if they would like to offer the make-at-home meal kits, but they expect that only around half of the restaurants nationally will opt in. The meal kits will be available for delivery or pick-up, and can only be ordered individually. The hope is that families will purchase the kit to make for dinner while ordering breakfast or lunch to-go, which will bolster sales. The meal kit will cost $14.99 and will cook up two servings. 
Business Insider reports that though Chick-fil-A is based in Atlanta, Georgia, the chain has declined state Governor Brian Kemp's allowance to reopen. Chick-fil-A said in a statement that it wasn't quite ready to reopen dining rooms in any area, and they will be taking "additional time to review our operations and ensure we have the necessary precautions in place to protect our Guests and Team Members before we reopen our dining rooms." The outlet explains that even before the coronavirus pandemic, the majority of business (about 70 percent) for fast-food chains was done via the drive-thru. Chick-fil-A declined to comment on this number or give Business Insider sales reports.