Why Some McDonald's Are Making A Big Change To Their Burgers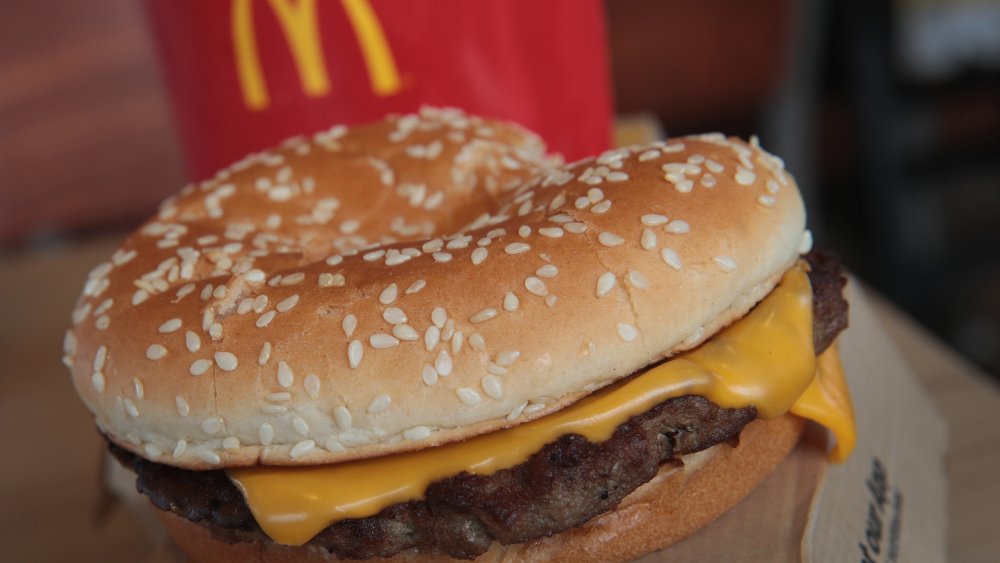 Scott Olson/Getty Images
Reporters have been warning for months that the COVID-19 virus would impact the food supply chain, and when even Coca-Cola announced potential disruptions to Diet Coke back in February, it became clear that no company — no matter how mammoth — would be immune.
Now, it's McDonald's Canada that has been forced to work its way out of a supply chain quandary, announcing in a press release this week that it would initiate a "temporary change to imported beef" due to COVID-19-related interruptions.
Despite some damaging rumors that have circulated around McDonald's meat, its Canadian arm claims a "long-standing commitment to serve 100 percent Canadian beef." And the fast-food chain as a whole has long been applauded by industry insiders for having "one of the most successful supply chains in the world" (via Thomas Insights).
However, the company stated that "due to unprecedented COVID-19 impacts on the Canadian beef supply chain, we are temporarily adjusting our supply to incorporate beef from outside Canada — from pre-approved McDonald's suppliers and facilities globally — in order to meet the current demand, effective immediately."
Behind the McDonald's Canada beef shortage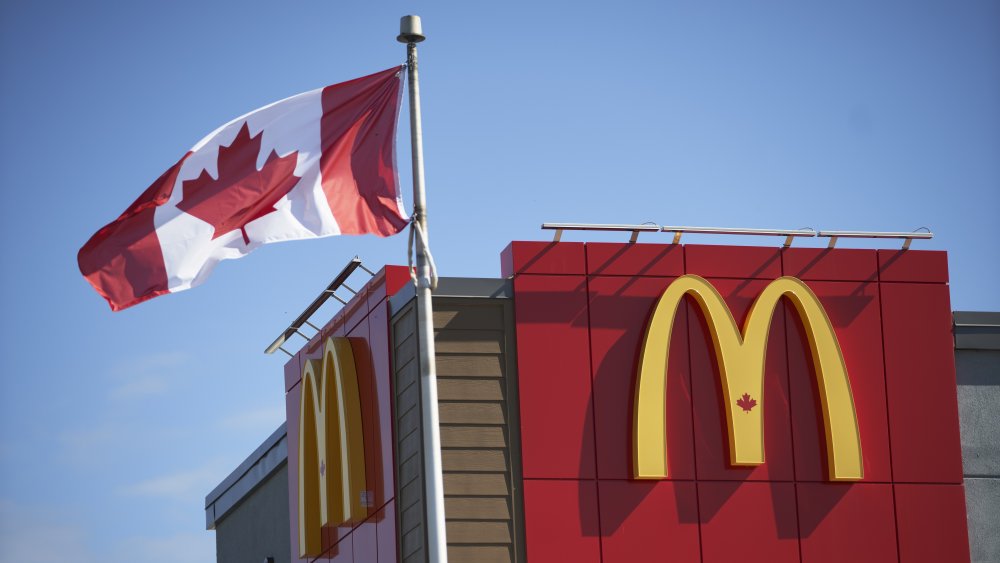 Geoff Robins/Getty Images
According to CBC News, McDonald's Canada was forced to switch up its supply in the face of "limited processing capacity" from the nation's beef providers, including a Cargill plant in Alberta that temporarily closed when one worker died from COVID-19 and hundreds more tested positive for the virus. Fortune explains that Cargill's plant was responsible for roughly 40 percent of the country's beef processing, while a JBS SA beef plant (also in Alberta) had cut production by half.
The company states that it will still "source as much Canadian beef as we can and then supplement with imported beef." It will also be "temporarily removing Angus burgers from the McDonald's Canadian menu nationally, effective immediately," but any locations that already have the Angus burgers in stock are allowed to sell them while supplies last.
Unfortunately, McDonald's Canada and its customers likely won't be the last to feel the impacts of meat shortages. Fast Company reported this week on Tyson Foods' warning that closures of their plants producing pork, beef, and chicken would cut supply by "millions of pounds of meat," and two other major pork producers' plants had also closed. Meanwhile, Fortune noted that consumers might have to temporarily bid adieu to boneless chicken "as the poultry industry shifts away from de-boning to ramp up production."
One only can hope that this doesn't lead to yet another round of panic buying among stressed-out shoppers — but even that might be a tad too optimistic.