The One Recipe Ina Garten Just Can't Get Right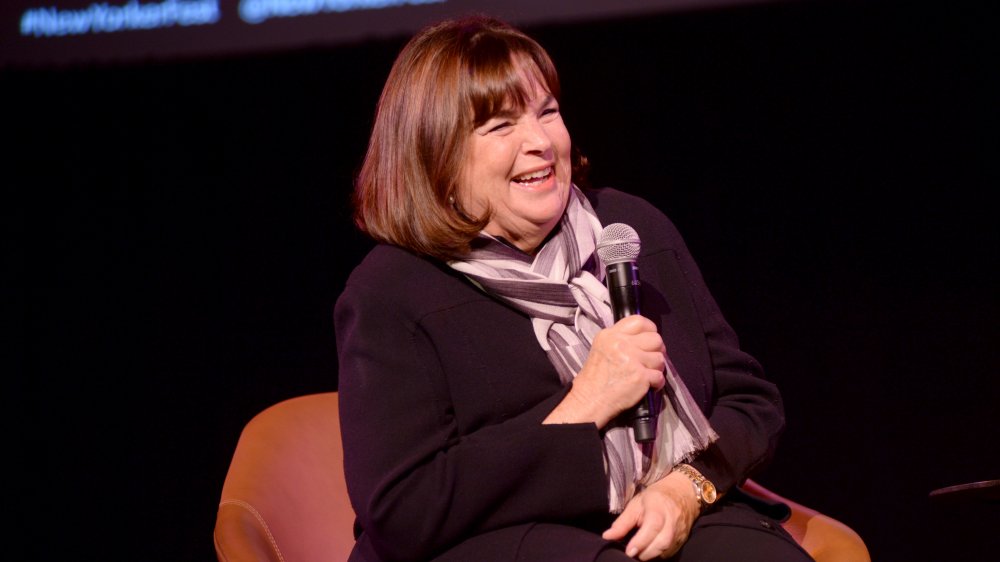 Brad Barket/Getty Images
Ina Garten, also known as the Barefoot Contessa, is celebrated for her Food Network show of the same name, and her many cookbooks (via Barefoot Contessa). In her second life as a celebrity chef — Garten used to work in the White House as a nuclear policy analyst under multiple administrations (via Vox), the cooking and baking maven has become known for simplifying difficult recipes, and making the best of what's on hand (via PBS). And although her cookbooks often break down difficult dishes like baba au rum (via The Daily Meal), there's another dessert that Garten has never been able to quite get the hang of.
According to an interview with Huff Post, Garten has been flummoxed by Boston cream pie. "It's a really traditional recipe, but I want to give it more flavor," Garten told the outlet, adding, "There are so many different things that have to go right for it to be good, and I'm close but I'm not there yet."
The dessert that beat Ina Garten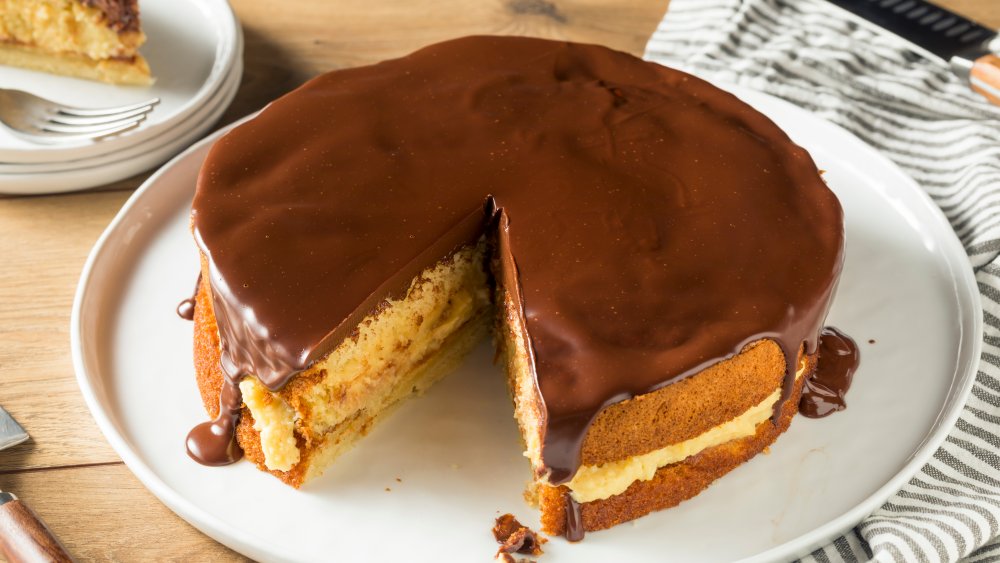 Shutterstock
The dessert is, at first glance, a simple creation, consisting of two layers of yellow butter cake, with a vanilla custard (hence the "cream" in the pie's name), and draped with chocolate ganache frosting. Some people even substitute instant vanilla pudding for the vanilla custard if they're running short on time.
According to the interview, Garten has been working on perfecting the recipe for six years, and hasn't yet been happy enough with her version to publish a recipe. She says that the problem is that she hasn't found a way to make it flavorful enough while still balancing out the flavors of the cake, chocolate, and custard. Garten explained her challenge has been "getting the balance of the texture of the cake with the flavor of the cake with the pastry cream in the middle and then getting the chocolate right — sometimes one flavor overpowers another. Sometimes the cake is too dense. Or the filling might run out."
Garten has told interviewers that she finds cooking to be stressful, while baking is relaxing. But baking the same recipe year after year without being satisfied surely doesn't sound like a particularly relaxing way to spend time in the kitchen! Good luck getting it right, Ina.