This Is How To Make Prince Charles' Favorite Meal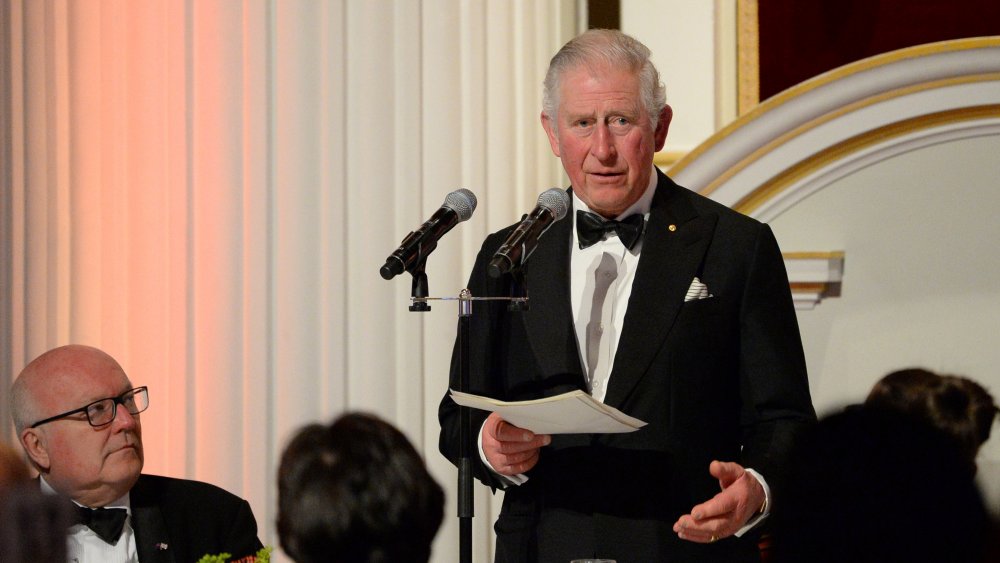 Eamonn M. Mccormack/Getty Images
Prince Charles of Wales is next in line to the British throne, if his mother, Queen Elizabeth II, doesn't outlive us all. At 71 years old, he would be the oldest British monarch to be crowned, beating out William IV, who was 64 when he ascended the throne in 1830 (via The Telegraph).
Though he's waited most of his life to become king, as a member of the royal family, he's entitled to a number of privileges the rest of us can only dream of, such as having a private chef. Chef Darren McGrady has served as the personal chef to Queen Elizabeth as well as the Prince and his former wife Princess Diana. According to McGrady, the prince is a foodie who was interested in organic farming long before it became all the rage. Charles even has his own vegetable garden at his estate that the chefs use for preparing his dishes (via Delish). McGrady recalls that one of the Prince of Wales' favorite dishes is a rack of lamb atop a wild mushroom risotto.
A recipe from a royal chef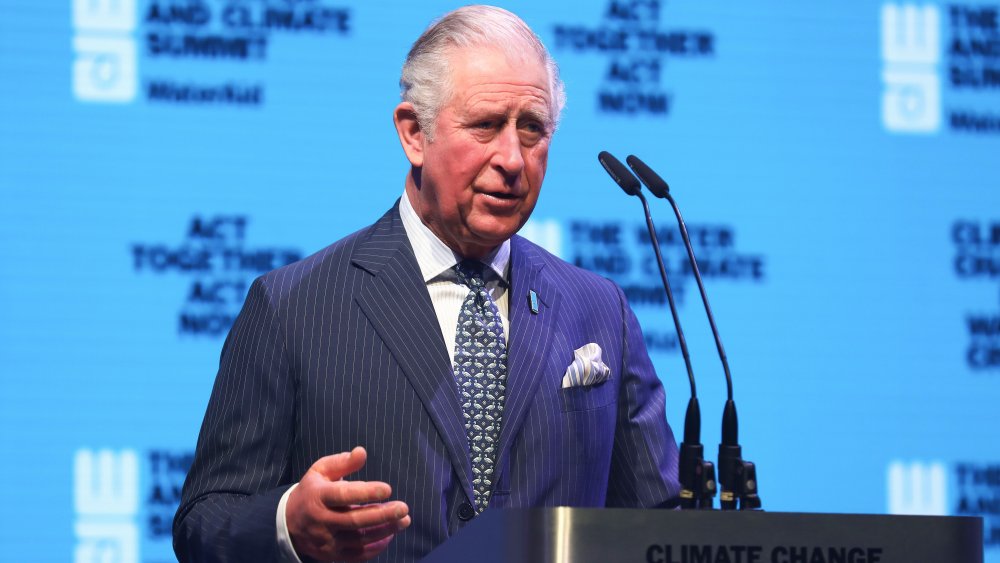 Tim P. Whitby/Getty Images
The lamb is seasoned with salt and pepper and seared in a pan (via The Daily Mail). Then, it's finished by either cooking it sous vide or in the oven. 
The risotto is first flavored by mixing dried porcini mushrooms with the rice before cooking. Oil and the rice and mushroom mixture are added to the pan and stirred so that the rice is completely coated. Then, the broth is incorporated (McGrady uses a homemade chicken broth) and lots of stirring is required. The risotto is cooked on a low heat for about a half hour and broth is added as the rice absorbs the liquid. A little white wine is added towards the end, and parmesan cheese is grated at the last minute to thicken the consistency of the dish. Truffle oil can be added to taste. 
At the end, the lamb is sliced into chops and laid atop the risotto. A tiny amount of basil oil is added to lighten the flavor and add some color. A dish fit for a prince!