The Reason Sriracha Isn't As Healthy As You Think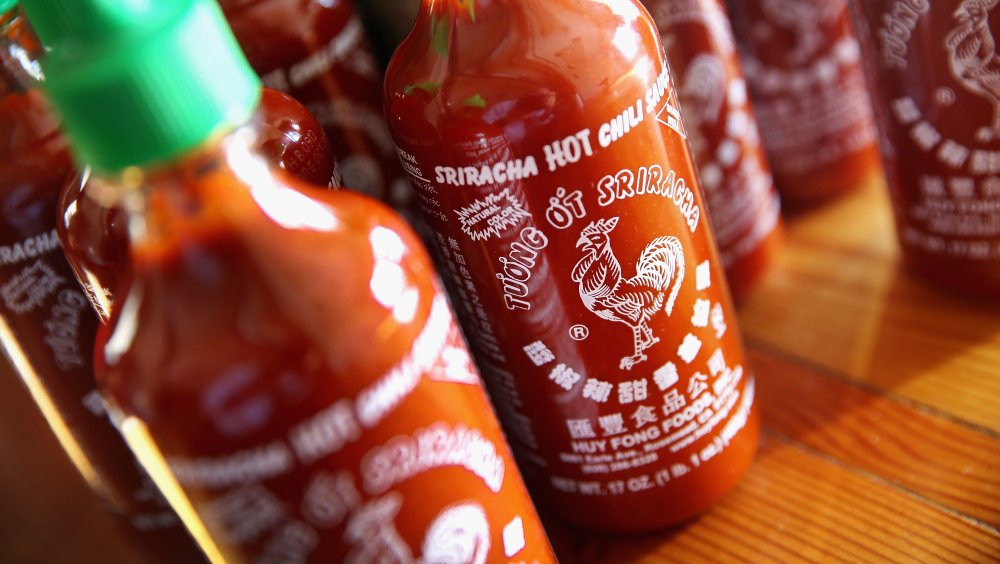 Scott Olson/Getty Images
We may receive a commission on purchases made from links.
Sriracha is one of our most beloved condiments, garnering its maker Huy Fong some $80 million in revenues in 2018 (via Fortune). There are a million ways to use it and it has a well-earned cult following. 
While it's perfect as a way to spice up your eggs, pizza, or pho noodles, though, it's not as healthy as you might initially think. The ingredients in the sauce are chili peppers, sugar, salt, vinegar, and preservatives to keep it fresh (via Refinery29). Sugar is actually the second ingredient in terms of volume. While it's obvious that there aren't loads of nutrients in the list, the sugar and salt content does merit further investigation. 
The suggested serving size is 1 teaspoon, and in every serving, you will find 80 milligrams of sodium and a gram of sugar (via Amazon). If you want to compare these levels to another red condiment, Sriracha contains about the same amount of sugar as ketchup but twice as much sodium (via Elite Daily).
The sugar and salt content of Sriracha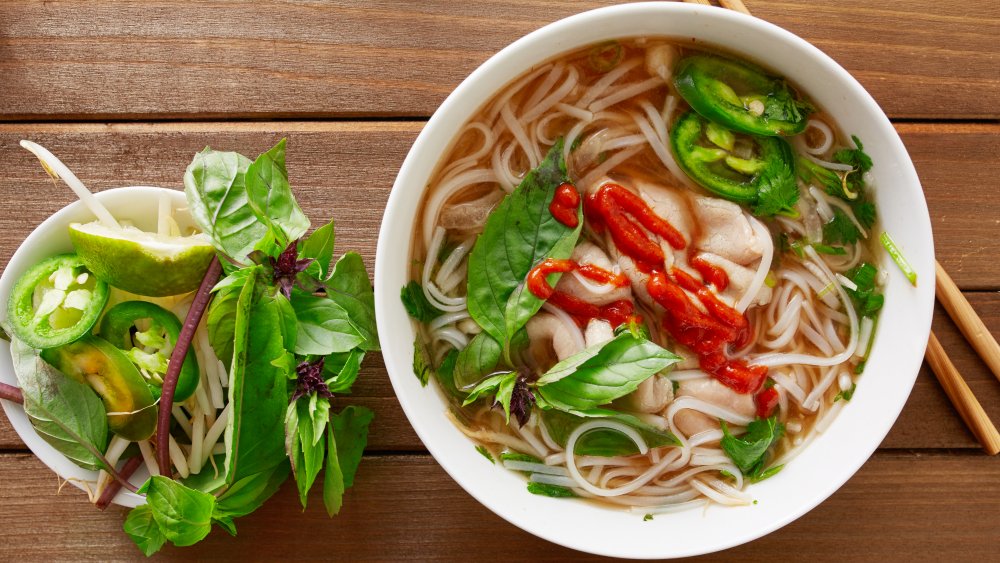 Shutterstock
While it's easy for the manufacturer to suggest that a single serving contain just a single teaspoon, go root around in your utensil drawer and find your measuring spoons. It seems highly unlikely that anyone besides the Huy Fong considers the serving size to be a measly teaspoon. 
Assuming the usage of Sriracha is actually closer to double the suggested serving size, this would mean you've consumed 17 percent of the recommended daily suggested allowance of sodium. If there's anything to take solace in when it comes to consuming too much sodium, it's that you're not alone. A cool 90 percent of America consumes too much salt, according to the American Heart Association. This has real-world ramifications. And when Sweetgreen, a healthy salad purveyor, swapped out its menu for one that was "less sweet and more green," Sriracha didn't make the cut (via Well+Good). 
If you're on a health kick and are looking for a healthier alternative to lend your food a kick, nutritionists suggest sticking with cayenne pepper, chili pepper, or chili flakes.