This Is Tyler Florence's Secret To The Juiciest Fried Chicken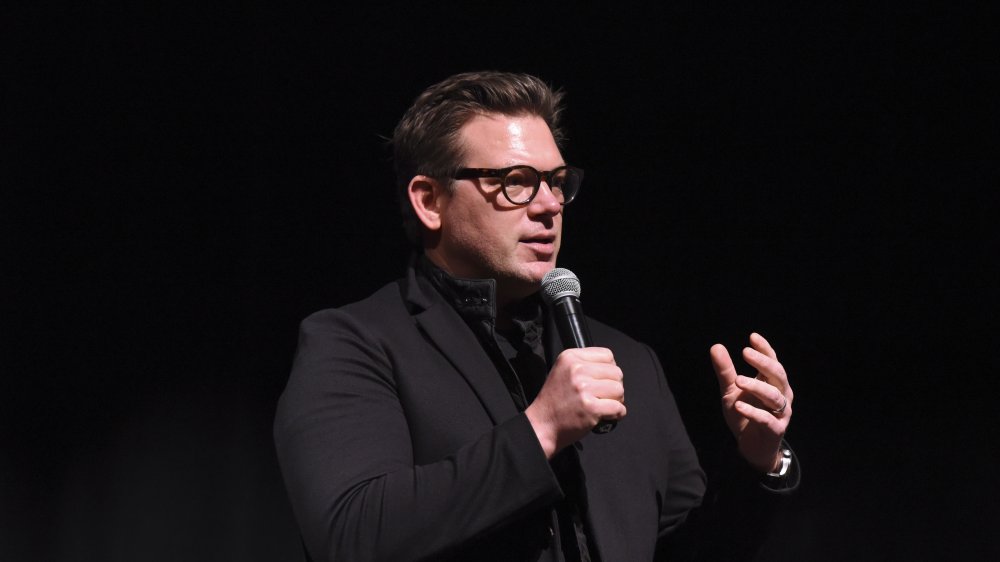 Vivien Killilea/Getty Images
Deep frying chicken (or deep frying anything, on second thought) can seem intimidating to some. It requires what seems like tankfuls of oil, it can be difficult to determine whether the chicken is cooked all the way through without bursting through the crispy skin, and then there's also the question about what to do with all the grease when you're finished cooking. If you're a bit intimidated to try making fried chicken at home, it can sometimes be helpful to turn to an expert for advice.
Chef Tyler Florence is executive chef and owner of the Wayfare Tavern in San Francisco, although his roots are in the South — specifically in Greenville, South Carolina (via The Daily Meal). Florence has brought southern delicacies (such as fried chicken) with him to the Wayfare, where the dish has become so popular it makes up some 25 percent of the restaurant's sales (via Delish). At the restaurant, they use a sous vide machine to lock in the moisture, but he's got an easy alternative for cooks at home without fancy kitchen gear.
A multi-step method for the perfect fried chicken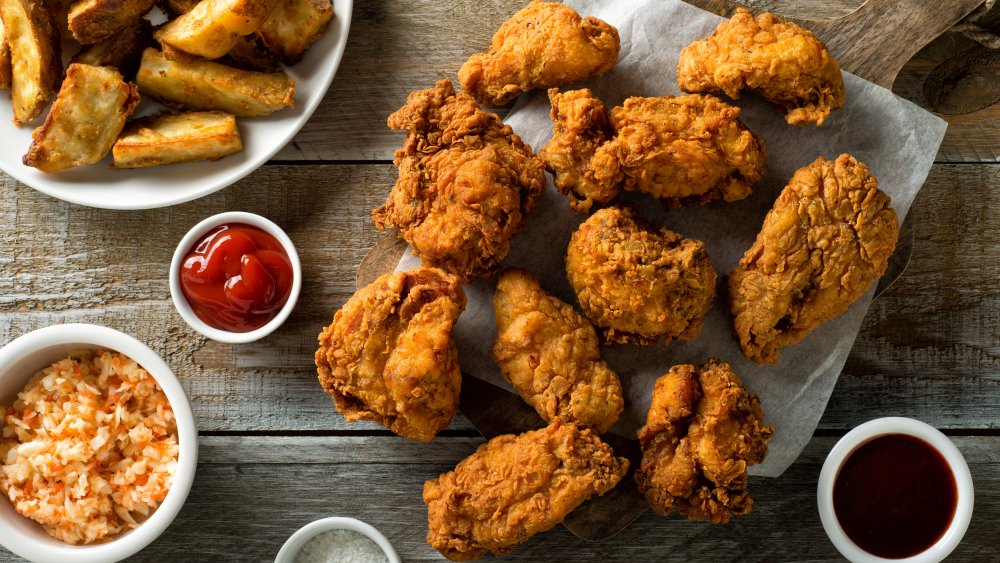 Shutterstock
Florence recommends cooking the chicken at a low temperature in the oven before coating it in batter and frying it. He suggests a quick marinade using olive oil, rosemary, garlic, and sage, and then cook it for a couple of hours at 200 degrees in the oven — low and slow, then, is the way to go. 
After that, a soak in buttermilk will help to tenderize the chicken as the lactic acid in milk helps to break down the proteins (via Popsci). A mixture of 75 percent regular flour and 25 percent rice flour is used to bread the chicken, with added onion and garlic powder, as well as salt and pepper for seasoning. He uses peanut oil for frying, which he's infused using herbs like rosemary, sage, and thyme for added flavor. 
It's a lot of steps for fried chicken, but consider giving Florence's rather complicated approach a try and judge whether the reward is worth it.