Walmart's Uniform Changed And You Didn't Notice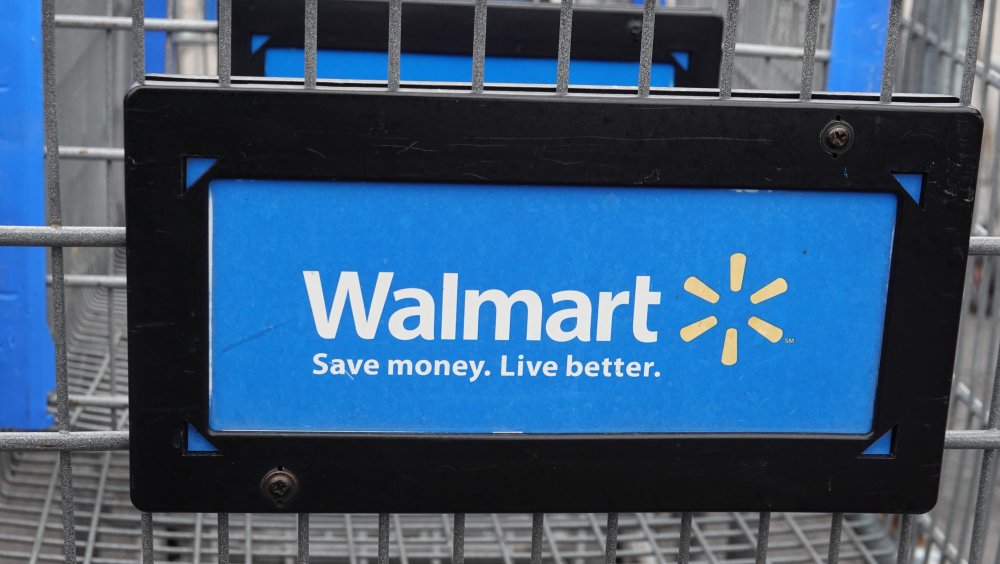 Scott Olson/Getty Images
Given the fact that 95 percent of the country pays at least one visit to Walmart every year (via Quartz), it might ring a bell that Walmart employees (the company refers to them as associates) wear vests as part of their work uniform. Last summer, a change was made to the dress code that may not have been noticed if you didn't closely study the apparel of the person who was ringing up your purchase. 
For many years, Walmart's vest came in either a blue or green shade with a yellow Walmart spark. However, when the company decided it was time for a refresh when it came to the company wardrobe, Walmart introduced a new series of vests with the majority of them in a steel-gray shade that the company touted as being able to blend with a wider variety of colors (via Walmart). 
More features of the new Walmart vest
There are four different brightly-colored trim options, including blue, pink, green, and orange. And self-checkout host employee uniforms have been upgraded to yellow vests with gray trim. Unlike some store uniforms which are plain on the back, the new Walmart vests feature a large Walmart spark on the back, as well as on the sides, so that shoppers can recognize employees from any angle, which can help you avoid awkward scenarios. The company also highlights the fact that the fabric of the vests is made out of recycled bottles, and the pockets on the vests are larger than they were on the older style (via USA Today). 
Associates are able to customize the vest if they want to, for example, change the color of the spark on the back, but will have to pay $11 per vest to do so. The plain vests were issued to employees for free. The press release announcing the change also noted that the company altered the dress code a year earlier, in 2018, to allow their associates to wear comfortable clothing like jeans and tennis shoes to work so that they can "bring their personal styles to work every day."