Why Table Linens Might Be Banned As Restaurants Reopen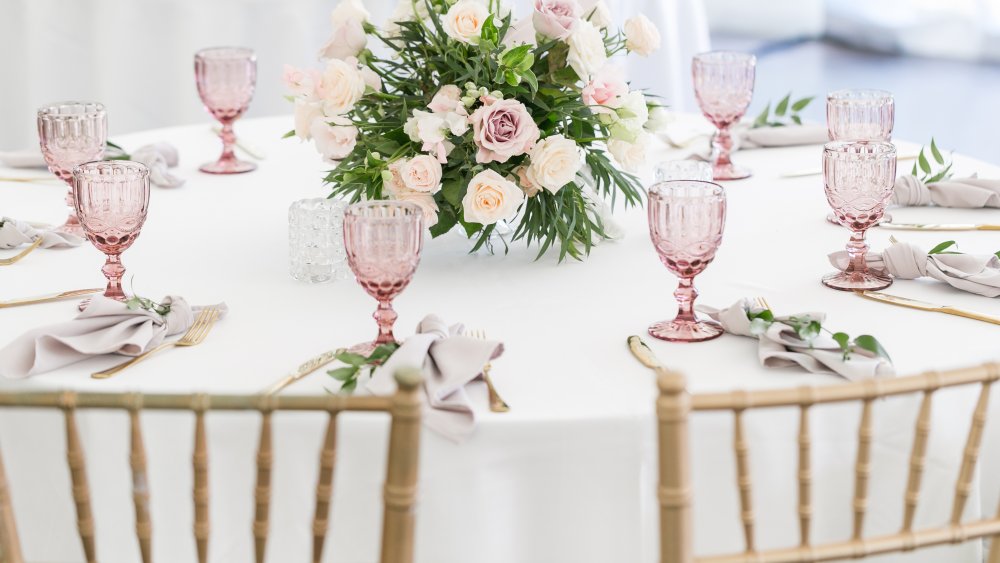 Shutterstock
Hungry Kentuckians eager for their first dine-in experience in nearly two months will notice some changes when restaurants reopen on Friday, May 22nd. The server will take their orders through a face mask, and hand-sanitizer dispensers will be prominent. And gone from the scene will be linen tablecloths and napkins, according to the state's guidelines for restaurants reopening during the COVID-19 pandemic.
Kentucky Governor Andy Beshear called the tablecloth ban "incredibly important" because diners might pick up the virus that causes COVID-19 from the previous patron, who touched the same tablecloth (via USA Today). According to the Centers for Disease Control and Prevention, the COVID-19 virus spreads easily through close contact between people via respiratory droplets, but not so easily from surfaces. The governor said he was open to suggestions on his linen ban, which, predictably, is not all that popular.
For now, Kentucky is asking restaurants to replace tablecloths and cloth napkins with disposables. In response, the Textile Rental Services Association president noted, "It's wasteful." The Governor's reasoning also doesn't make sense if you ask John Varanese, owner of three Louisville restaurants. He says table linens are replaced after each guest and sent to a laundry facility that also cleans hospital linens.
Restaurants are trending away from white tablecloths anyway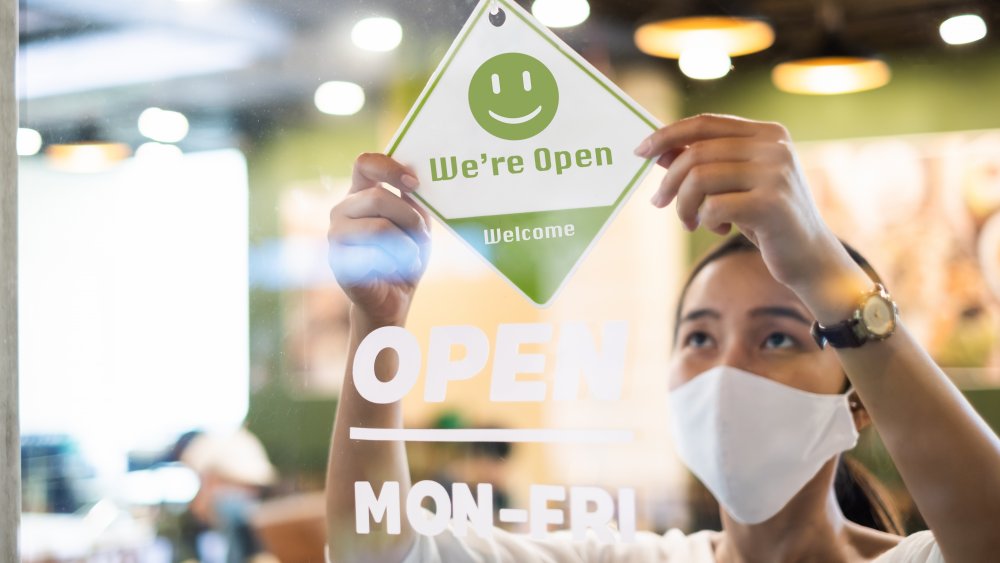 Shutterstock
No other state in the union is calling for a linen ban in restaurants at this time according to the TRSA. It's not clear if restaurateur in Kentucky will adhere to the ban, either. Varanese said he reads the state's guidelines more as recommendations than strict rules. In any case, if the ban on table linens catches on in other states, it won't have the same impact it might have had a decade ago. The recession of 2008 forced restaurants to look for ways to cut costs, and laundering linens was one of those costs. This coincided with the rise of the chef and the decline of the front-of-the-house maître d' as the driving force behind a restaurant's image. Chefs, and many diners, typically prioritize food over an antiquated fine dining ambience — characterized by white table cloths (via LA Weekly).
In any case, indoor dining may remain closed in many states, even as restaurants reopen (via The New York Times). Some of these states have allowed counties less affected by the virus to reopen their restaurants.