How To Get A Free Krispy Kreme Donut Every Day This Week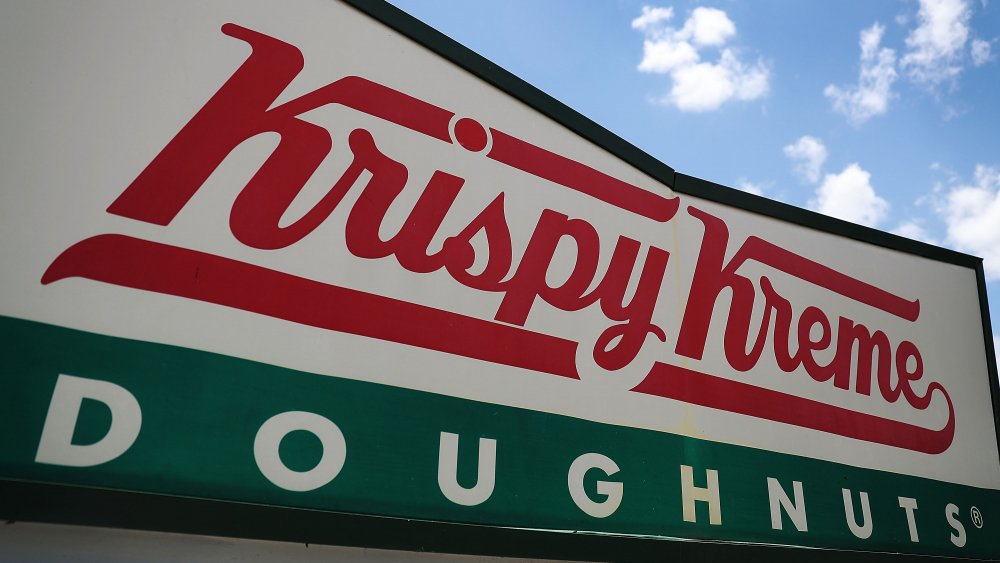 Joe Raedle/Getty Images
One of the best days of the year just got an extension. Yes, National Donut Day is being celebrated for an entire week this year at your favorite Krispy Kreme location. That means you can get a free Krispy Kreme donut every single day this week. Though the actual day falls on Friday, June 5, the celebration is starting Monday, June 1 (via Delish).
"National Doughnut Day is one of our favorite holidays to celebrate, but with days starting to blur together, we want to make sure it's easier than ever for fans to participate," said Dave Skena, Krispy Kreme chief marketing officer (via USA Today).
Customers can get a free donut every day of the week without making any purchase at all. Free Krispy Kreme donuts include the original glazed, of course. You can get a donut iced with chocolate and sprinkles instead, if you prefer. Finally, the last kind of donut you can get for free are some of the original filled donuts.
The details of free Krispy Kreme donut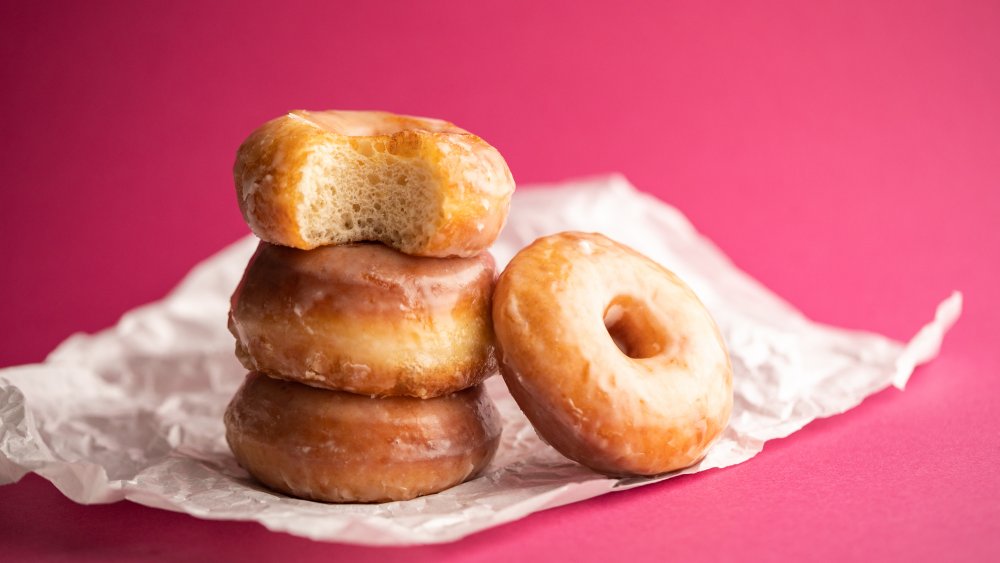 Shutterstock
If you want to take advantage of getting a free donut without making any other purchases, you'll need to drive through your local Krispy Kreme. It is possible to place an order online for pick-up, but you'll need to make a purchase if you choose this option. You'll also need to use the code NDW to get your chosen donut for free (via Krispy Kreme).
If one week of free Krispy Kreme donuts is just not enough, then you might want to head to Dunkin', too. The competing donut chain is offering free donuts for three days. You can get a glazed, chocolate glazed, old fashioned, chocolate frosted with sprinkles, Boston cream, or jelly-filled donut from this chain with the purchase of any drink.
The contest Dunkin' is holding is even better than free donuts for a few days, though. An entire year of free donuts is the prize, which is well beyond this week's worth. So, don't forget to enter the Dunkin' contest too for the chance to make the whole year sweeter (via Dunkin').