This Is The Food Americans Craved The Most During Quarantine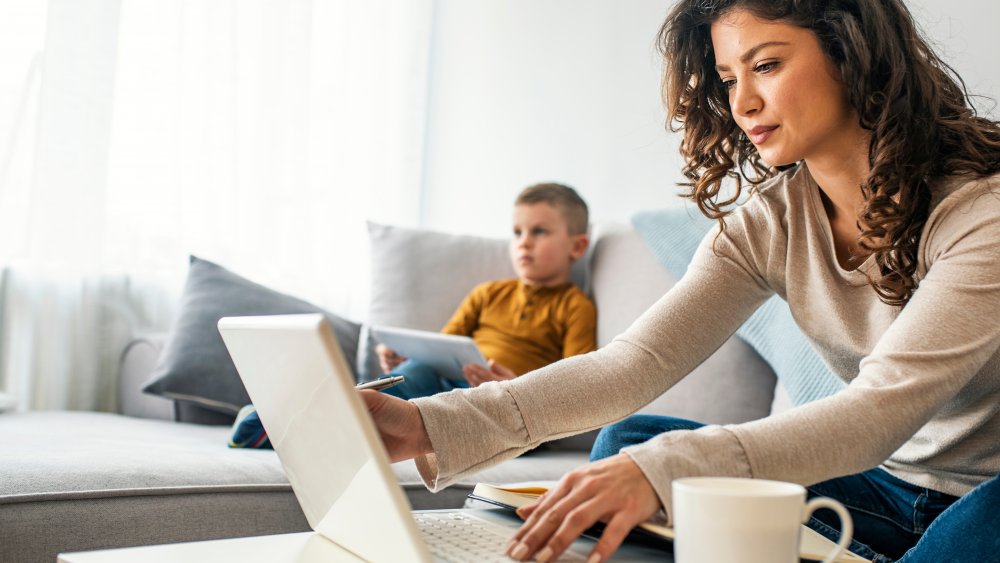 Shutterstock
States across the U.S. have been reopening, but the norm for many restaurants is still delivery and takeout. That doesn't mean people have stopped wanting to go to restaurants, however. Americans are eagerly awaiting the day when they can actually dine inside a restaurant, especially as they tire of home-cooked meals and to-go orders. And when that finally happens, there's one type of cuisine they're craving more than others.
Datassential recently surveyed 4,000 U.S. consumers on what they miss the most about restaurants. The results revealed that 36 percent of participants named Mexican food as the food they've been "craving or missing the most." After Mexican cuisine, the rest of the top five foods included seafood, Asian cuisine, pizza, and Italian food (via The Daily Meal).
What particular Mexican dishes might Americans be craving? New findings from Grubhub have indicated a few (via Fox News). The third-party delivery service analyzed the most popular takeout meals that its users throughout the U.S. have ordered from March 16 to April 16 — a period when most Americans were quarantining themselves at home in efforts to social distance during the pandemic.
The data showed some trends in where most Americans were craving Mexican flavors. Southerners have been ordering more Mexican-inspired dishes, as burrito bowls were 298 percent more popular than before, and grilled steak burritos were 249 percent more popular. In the Northeast, the carne asada bowl jumped up 198 percent in popularity.
Why are Americans craving Mexican food during quarantine?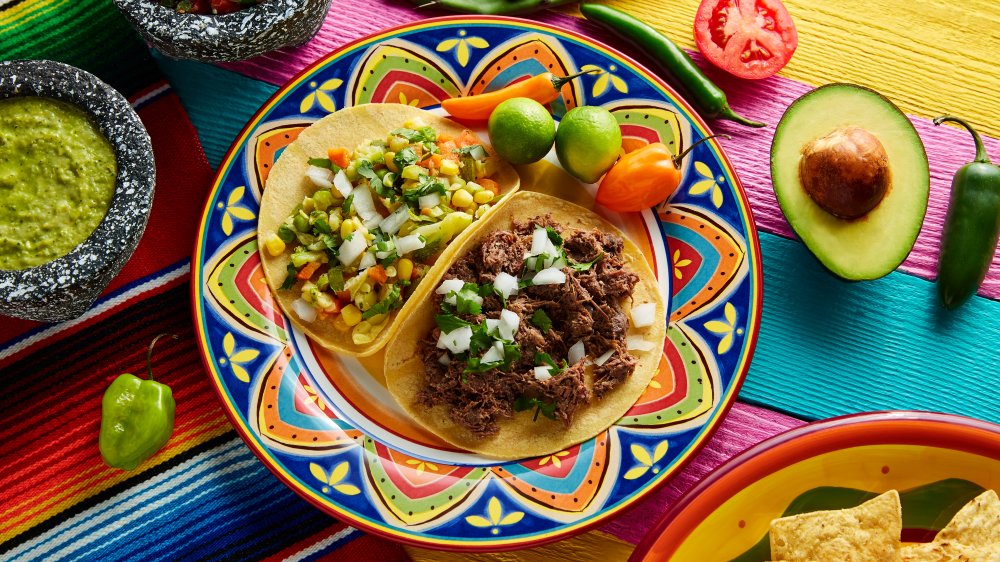 Shutterstock
There's a big reason why you might be hearing people talk about having massive cravings during the pandemic. Kent Berridge, Ph.D., a professor of Psychology and Neuroscience at the University of Michigan Department of Psychology, told Men's Health that stressful situations trigger corticotropin-releasing factor (CRF), a master stress neurotransmitter that's found in parts of your brain: the hypothalamus, amygdala, and nucleus accumbens — all areas that can set off cravings.
What's more, CRF can also make some stressors even more unpleasant by acting in other parts of the brain, which leads to food consumption done more as an act of "hedonic self-medication," Dr. Berridge said. The exact factors behind what we crave have yet to be fully determined by neuroscience, but he assured that they are not random. Cravings are very specific to the individual, his or her history with foods, and preferences.
And life in quarantine and financial hardships during the pandemic are certainly stressful enough to trigger and magnify cravings, Dr. Berridge said. When people are particularly strained, they tend to desire foods that are highly palatable and high in calories. It can be assumed that many Americans are aching to chow down on Mexican food in restaurants again because the cuisine is something familiar that offers delicious flavors and a relatively high amount of calories. 
Whatever the reason may be, though, we all can't wait to dine out at our favorite Mexican spot.