Aldi's New Mac & Cheese Pizza Has Everyone Talking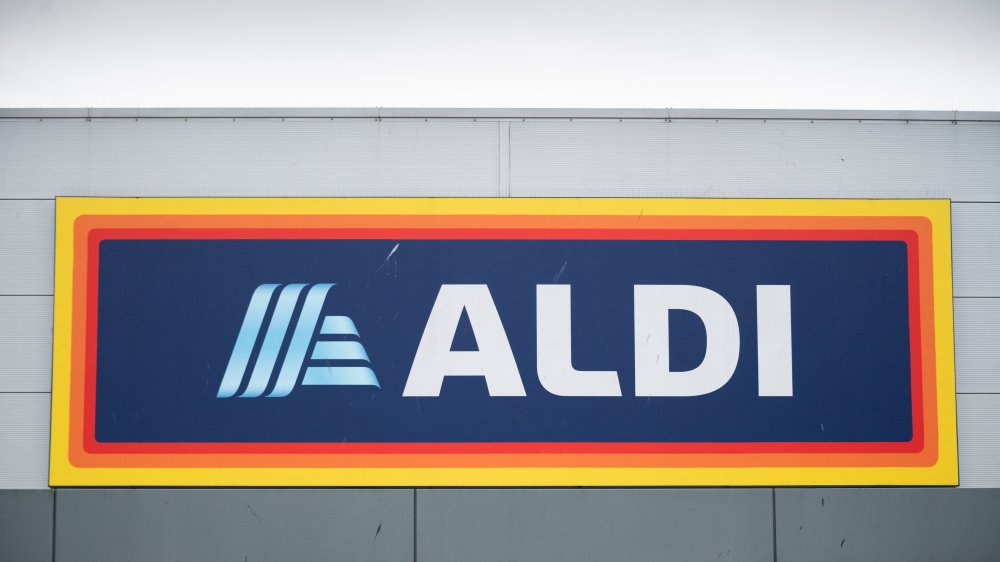 Matthew Horwood/Getty Images
If you are like us, then you probably dream of carb-heavy foods and mashup dishes that sound like a dream come true. While some of those foods are only available at some restaurants, one incredibly delicious mashup at home just got easier thanks to Aldi. The budget grocery store's latest product is all about macaroni and cheese combined with pizza — does it really get better than that? 
Aldi does not play around with their pizza variations. This year alone they have produced some seriously tasty cauliflower pizzas and cauliflower pizza snacks that do help you shave off some carbs. This time around, though, the store is going for a carb overload with a regular pizza topped with macaroni and cheese (via The Kitchn). It appears there was a thin-crust version that debuted last year, which crisp and crunchy crust lovers definitely rejoiced over (via Insider).
What you need to know about Aldi's mac & cheese pizza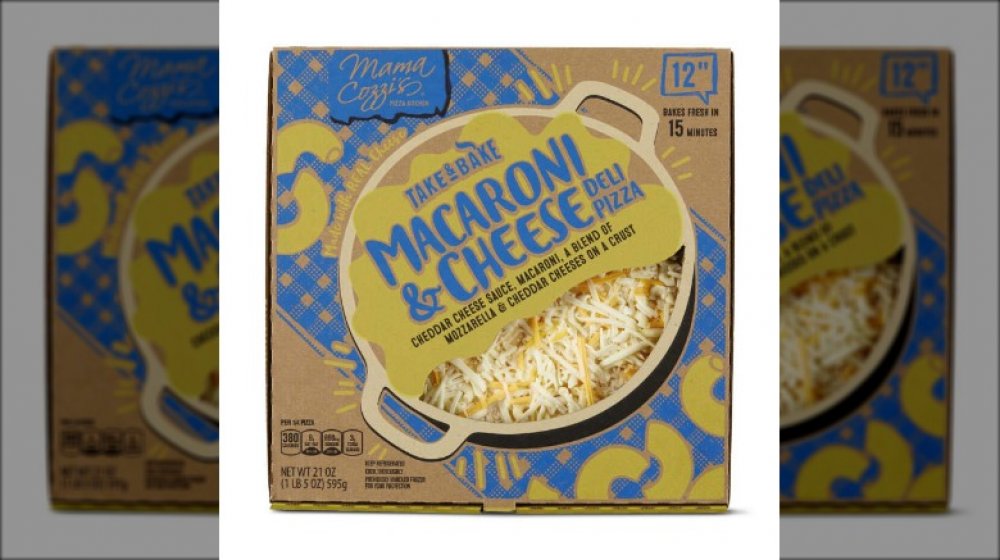 Aldi
First of all, you should know Aldi's new mac and cheese pizza is a steal, naturally. The budget store is known for its great deals on a lot of items, and this one is no different. The regular mac and cheese-topped pizza rings in at only $5 (via Delish).
Aldi's price point might sound like a given though, so let's talk about the important things — what exactly is this cheesy pizza is made of? This major merger of two beloved comfort foods is really all about the pasta, crust, and cheeses. The take-and-bake crust is pillowy and topped with elbow macaroni pasta. Then a blend of cheddar and mozzarella is added to the top for a perfect melted finish. Not to mention, the whole thing bakes up in just 13 minutes, so you'll be chowing down in no time at all. 
Stop by your local Aldi to pick up a few to have on hand. We know you'll want some to keep in the freezer — especially after you try it. Don't forget you can jazz things up. Delish suggests jalapenos and bacon, but the options are endless. And with like so many things you find and love at Aldi, they might not be around forever, so enjoy them while you can.