Buffalo Wild Wings' Ridiculous Father's Day Gift Has Fans Laughing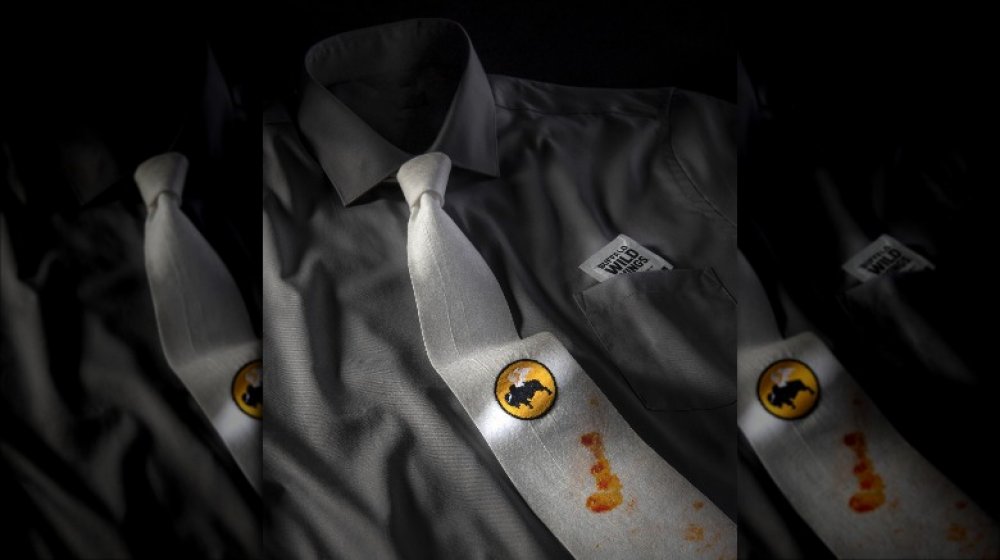 Buffalo Wild Wings
Father's Day is one of the more difficult gifting holidays — dads tend to be pretty bad about dropping hints as to anything they might possibly want, after all. You really, really want to come up with something unique, something thoughtful, something that says you are truly sorry for what a jerk you were during your teenage years and that you finally understand what a great guy Dad really is... and yet, you just have no clue about how to buy a gift that isn't totally lame.
Well, have we got a paradox for you, courtesy of Buffalo Wild Wings. While everyone knows that the one gift you never, ever want to get Dad (because totally cliché, not to mention so last century) is a necktie, and that gift cards by themselves also pretty much scream "zero effort," — well, put the two of these together in an unexpected way and you have yourself a pretty genius gift: B Dubs' new "Moist Tie-lette."
What is a moist tie-lette, anyway?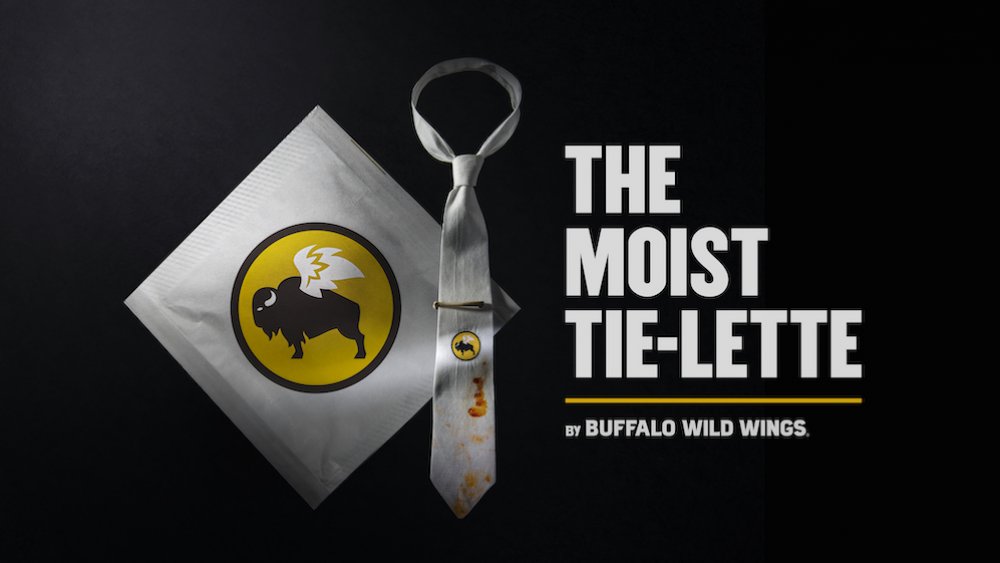 Buffalo WIld Wings
The tie-lette, as its name implies, is a necktie made out of the same material as BWW's moist towelettes. While the tie looks as if it would have some practical application, BWW says "the Moist Tie-lette is for amusement/fashion purposes only," and cautions that it "should not be used to sanitize any surface or body part, including, but not limited to: hands, face, goatees, dad shoes, charcoal grills, riding lawn mowers, vintage cars, jean shorts, t-shirts tucked into jean shorts, cell phone belt holsters, bifocals, gold chains and billfolds thicker than 2.5 inches." The tie also has a matching accessory piece (purchased separately), a tie clip "crafted with reclaimed wing bones." Pretty fancy.
According to a press release received by Mashed, these ties retail for $25, but they're actually quite the bargain if you consider that each one comes with a $25 B-Dubs gift card, as well. The ties and tie clips are only available online, but unfortunately, it appears that the Moist Tie-lette website is currently sold out of both items. If they don't restock in time for the holiday, however, there is a consolation prize that will only be available on the day itself (June 21): a Father's Day Bundle featuring 20 Traditional Wings, 20 Boneless Wings, and a basket of fries. This bundle is priced at $39.99, and will be available for takeout, delivery, and dine-in, so all your bases are covered (and the included wet naps can be put toward their intended purpose).