The Truth About Shake Shack's Breakfast Menu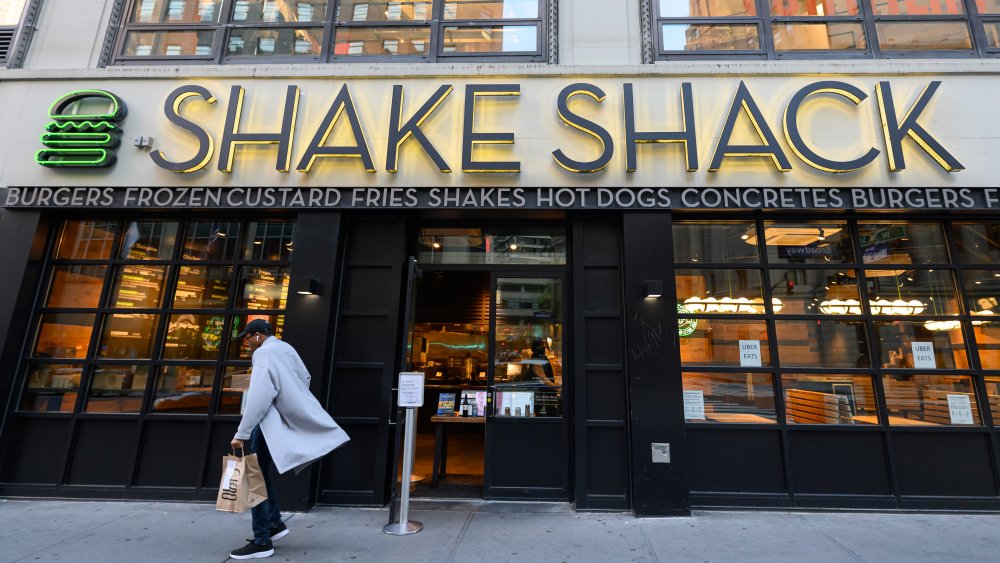 Noam Galai/Getty Images
We've all heard breakfast is the most important meal of the day, but let's be honest, it's also the most delicious. Whether it's an omelette, French toast, pancakes or hash browns — you really can't go wrong. Fortunately, early morning risers have even more to be excited about. Shake Shack, known for its chef-quality burgers, also offers delicious breakfast options at some of their locations. According to Business Insider, the restaurant's massive popularity results from its elevated burgers, delicious sauce, fries, milkshakes — okay, basically customers are obsessed with every item on the menu and the chain has a cult-like following at its 34 locations.
In fact, fans of Shake Shack have been known to wait up to three hours just to snag some of their gourmet items, according to Gothamist. So where can you attempt to get this coveted brand's breakfast options, which will likely be just as covet-worthy as the flat-top hotdogs and crinkle-cut fries?
Where you can get a Shake Shack breakfast sandwich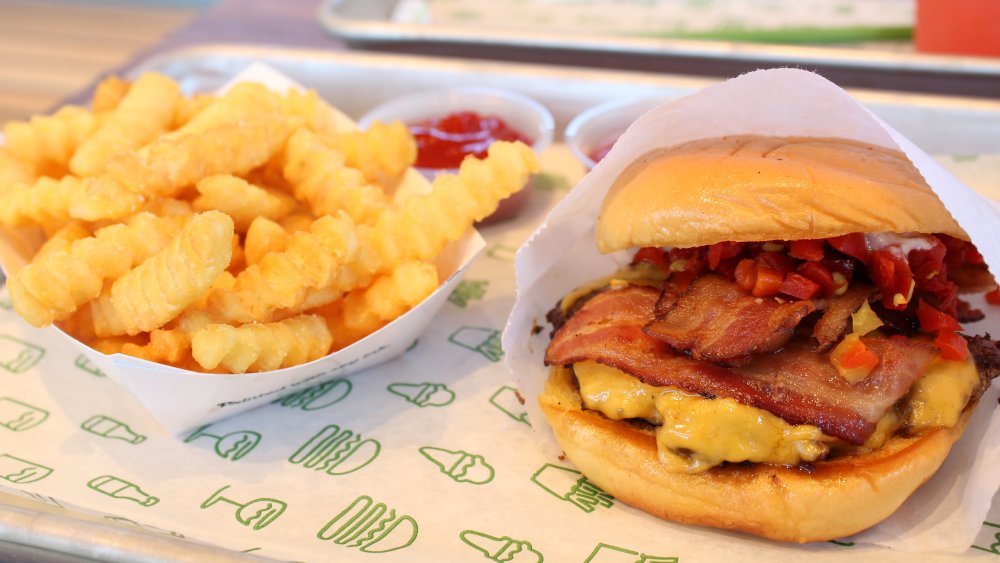 Shutterstock
Shake Shack started serving morning meals in 2013 at three different locations, according to HuffPost. The eateries are located at New York's JFK International Airport, Grand Central Station in Manhattan, and at Washington D.C.'s Union Station. The small, but mighty menu features some classic breakfast sandwich items on their signature non-GMO potato roll: Egg N' Cheese, Bacon, Egg N' Cheese, and Sausage Egg N' Cheese. 
Luckily, you won't have to wait as long for your Shake Shack breakfast fix. People are in a rush at these locations, so they won't dawdle. But be warned, these savory options are only available for a short window of time in the morning, from when the stores open, until 10:30 or 11 a.m. Adding even more delight to early wake-up times, some locations even serve Stumptown Coffee. So in a short amount of time, you can get yourself a mouthwatering breakfast sandwich, and a jolt of java to start your day — sounds like breakfast heaven to us.