The New Pepsi Flavor Everyone's Talking About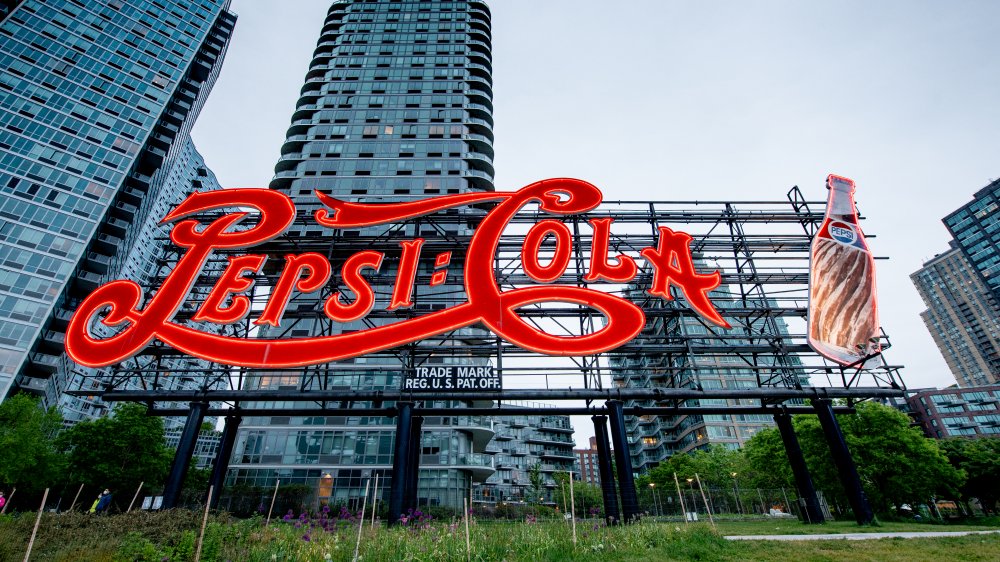 Roy Rochlin/Getty Images
Half the fun of traveling is getting to try food and drinks that are way different from what we have at home. That's why everyone was pretty upset that Pepsi's new orange flavor soda was only available in Japan when it was first released in February. Luckily, it's now possible to order this drink, and we could not be more excited (via Yahoo!).
Similar to other international drinks that are now available in the United States, this new Pepsi flavor is only available for order through the entertainment company FYE. So do not visit your local grocery store or Walmart looking for Pepsi Orange. Instead, you can place your order online at the FYE website and expect to pay about $6 for a single 16.5-ounce bottle. It might sound steep, but it is an international product after all, and if you really want to try it, that price is totally worth it. 
What you need to know about Pepsi Orange
Like many other flavored colas, this edition combines the flavor of Pepsi's traditional classic cola with a hint of fruity orange flavor. The result is a perfectly balanced, citrus-forward soda. It might sound like an unusual combination, but it's great for sipping during these warmer summer months. Better yet, it's almost like getting a taste of another culture since it was inspired by a Japanese fruit (via Delish).
"The flavor is based on the Japanese fruit 'mikan' which is typically called a Japanese orange," the product's description says. "Mixed with this delicious unique flavor of Pepsi Japan Cola, we get a beautifully balanced beverage that is sweet and citrusy."
The bottle itself features the Pepsi logo, of course, and a blue background with pops of orange circles — almost like the oranges are bubbles rising to the top of the slender, curved bottle. We have a feeling this one is going to sell fast thanks to the novelty of it in the United States, so you might want to place an order sooner rather than later.