Uber Just Launched A Grocery Service Shoppers Will Love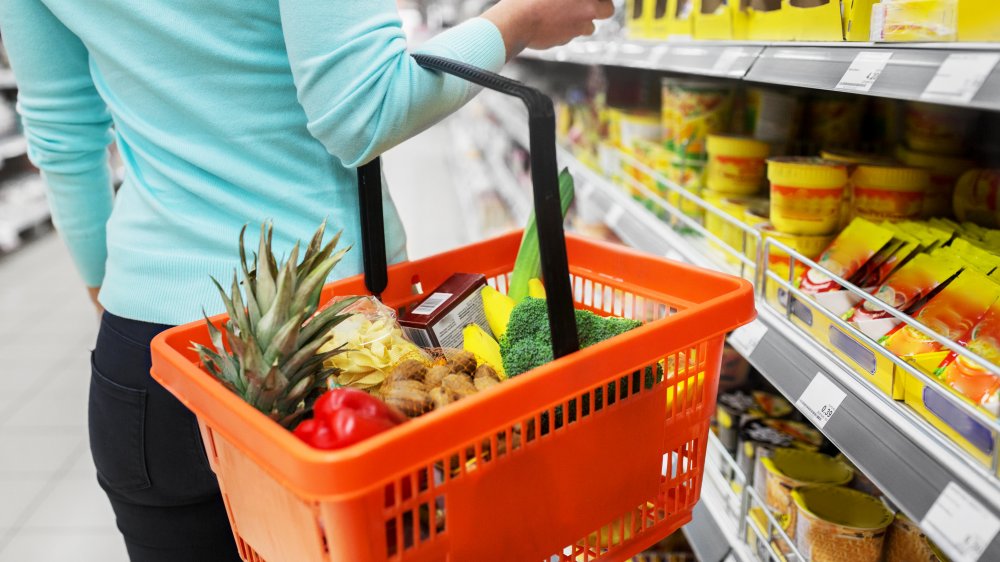 Shutterstock
Uber clearly wants to do more than ridesharing, especially since the company's bread-and-butter service has plummeted due to the COVID-19 pandemic (via TechCrunch). The company's drivers have kept somewhat busy, delivering restaurant takeout during the pandemic through Uber Eats (Forbes reported a boost at that end of Uber's business.) Now, Uber is expanding even further into the food business. It is launching grocery delivery in select U.S. cities and certain other countries after acquiring the mobile grocery service Cornershop (via Food & Wine).
Online shoppers in some Latin American countries and Canada can already use their Uber or Uber Eats apps to order groceries through Cornershop. The service is coming to the U.S. later this month, starting with Miami and Dallas, according to a statement from Uber. The grocery delivery service will expand to other U.S. cities and other countries around the world "over the coming months," Uber said. Cornershop, based in Chile, has been operating for the past five years, and by 2019 was available in Chile, Mexico, Peru, and Canada (via Contxto).
Cornershop already delivers groceries in Latin America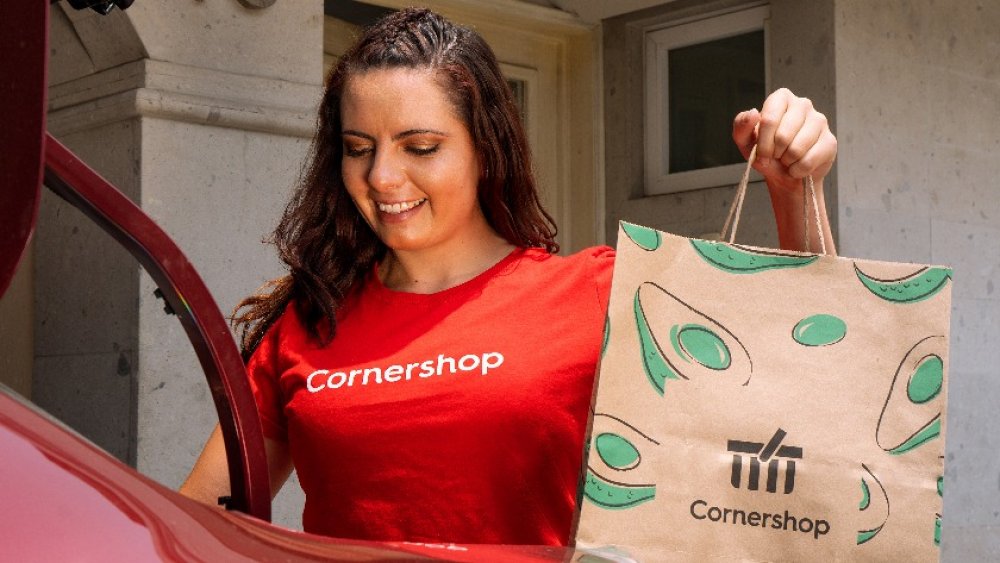 Cornershop
Uber's grocery service will work more or less the same way all other grocery-delivery apps work. After placing the order with the app, a driver shops for you and then delivers your groceries directly to your door. Contact-free delivery will be available, Uber said. No word on whether Uber will continue the Cornershop policy, reported by Contxto, of having drivers call the purchaser while they are shopping, to get any final instructions. Customers will be able to track their grocery order throughout the process, the same as they do with Uber Eats.
Uber joins a crowded field in the mobile grocery-delivery business that includes Amazon, Instacart, Google, Walmart, and several others (via Digital Trends). Grocery delivery is expected to grow 40 percent this year, largely due to stay-at-home orders issued over the spring to help control the COVID-19 pandemic. But mobile grocery ordering was a growth business even before the virus hit. Online grocery sales in the U.S. grew 22 percent in 2019, according to Supermarket News. Earlier this week, Uber announced it bought Postmates for $2.65 billion, to further beef up its food-delivery service (via TechCrunch).