The Truth About Peyton Manning's Whiskey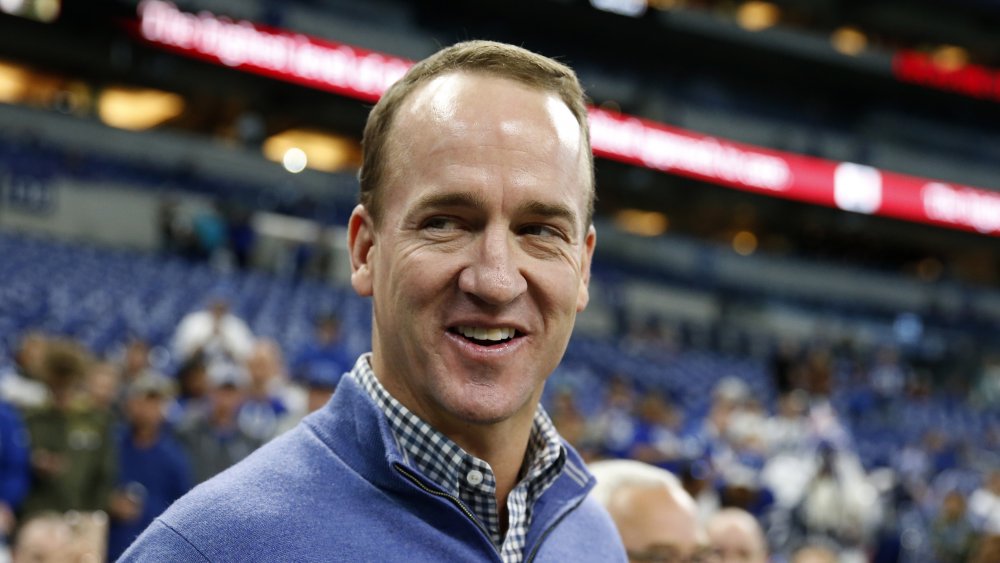 Justin Casterline/Getty Images
Peyton Manning is arguably to the NFL what Michael Jordan is to the NBA. Winning five NFL MVPs and two Super Bowls, while setting numerous records along his professional athletic journey, Peyton achieved football greatness during his 18 year career (via Biography). While he is an incredible opponent on the field, the superstar quarterback is also known as a funny, down to earth guy. His fondness for beer is also well-known. After clinching the AFC title game and leading the Denver Broncos to victory in Super Bowl 50, the future hall of famer famously told a sportscaster, "I'm going to drink a lot of Budweiser tonight, Tracy, I promise you that." We hope he did, because he certainly earned it. 
Shortly after winning that second Super Bowl ring in 2016, Peyton closed the chapter on his storied NFL career and embarked on a new course which has included being a spokesperson for Mastercard, Direct TV, and Papa John's pizza (via Inc). He playfully banters with Brad Paisley in Nationwide's commercials. Peyton even golfs with the likes of Tiger Woods. The two recently joined forces for a charity event that pitted the duo against Tom Brady and Phil Mickelson to raise $20 million for coronavirus relief efforts (via CBS Sports). So, it should come as no surprise that Peyton has teamed up with his brother Eli, tennis player Andy Roddick, sportscaster Jim Nantz, and a group of 40 investors to create a celebrity liquor: Sweetens Cove Bourbon (via Fox Business). 
This celeb liquor is blended by a woman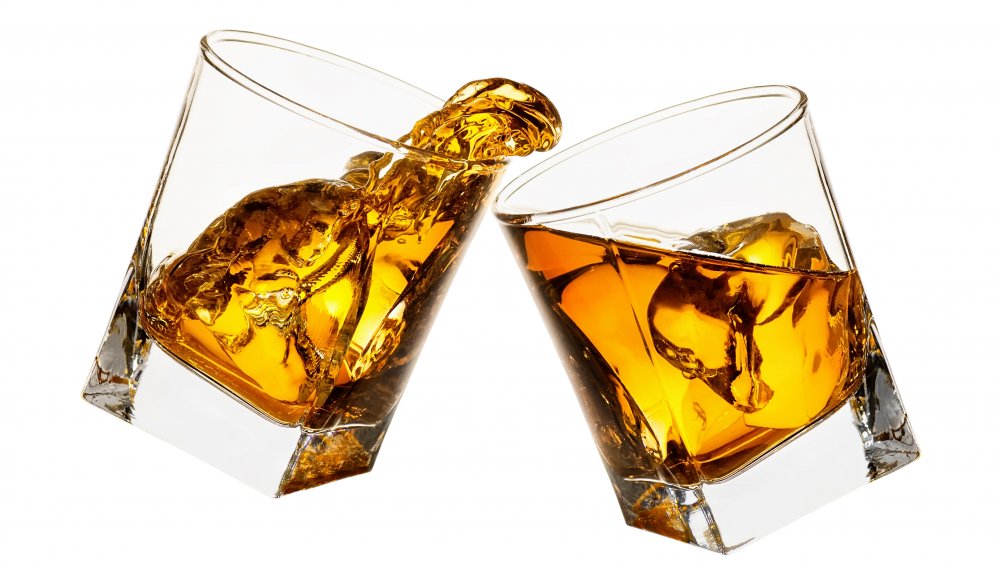 Shutterstock
According to an Esquire interview, the story of Sweetens Cove bourbon unfolded in 2019 at Sweetens Cove Golf Club, a public course outside of Chattanooga, Tennessee where you can golf its 9-holes for just $25. It was early that year when Peyton Manning, Andy Roddick, and Jim Nantz joined a small ownership group that purchased this no bells and whistles course. There's no preppy clubhouse, just a shed from Home Depot. It's here that the ritual of doing a shot of bourbon before a round was born and blossomed into the owners deciding to make their own.
They bought one hundred barrels of 13-year old Tennessee bourbon and Manning found a new quarterback in master distiller Marianne Eaves to blend it for the touchdown. The results: a 102.18 proof bourbon that is described as "heavy on the oak with a peanut-y aroma". This celeb driven whisky is being released in 5 batches, 14,000 bottles total, and sells for $200 a bottle.
But Peyton admits he is not an expert when it comes to this alcohol: "I still am a beer drinker—that's been an authentic relationship going back to growing up in New Orleans. . .I've trusted in the people who are experts in this." With the Manning touch, we know Sweetens Cove bourbon is destined for greatness.