The Untold Truth Of Yumna Jawad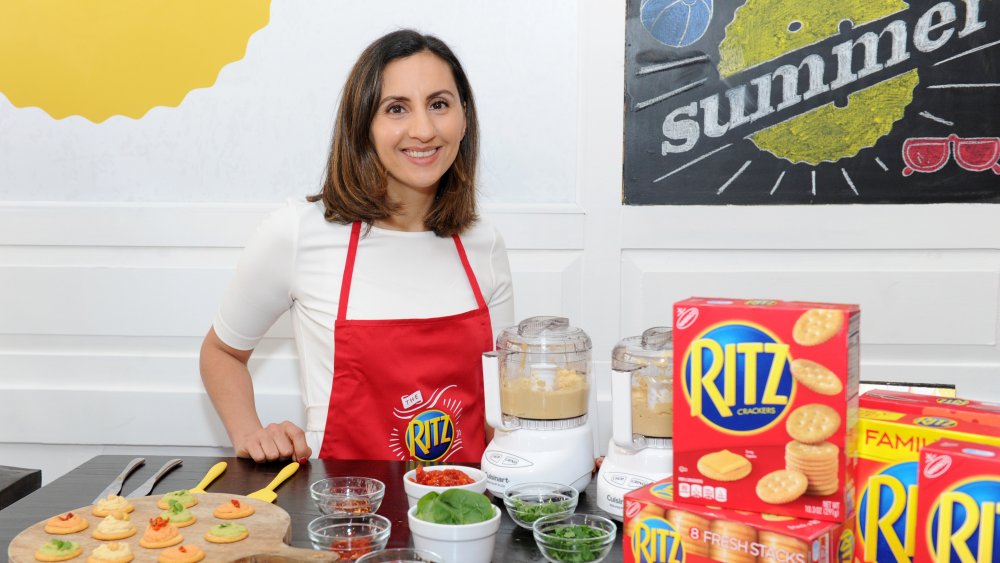 Craig Barritt/Getty Images
Yumna Jawad is America's latest must-watch cook. Sharing viral food hacks and tips from Instagram to TikTok, she runs the popular blog Feel Good Foodie and fans are in love. But before Jawad become TikTok's latest foodie sweetheart, she wasn't even a cook. Yumna Jawad originally studied marketing and branding, specializing in branding, research, and marketing for consumer packaged goods (via Parade). In fact, this food influencer didn't even learn to cook until she got married.
Fortunately, Jawad's mom came to the rescue. Already known for her delicious dishes she spent hours on the phone teaching a younger Yumna how to cook. As she shares on her blog, "I would keep my mom on the phone with me the entire time I would be boiling a pot of soup or cooking rice, just to make sure I got it right. It was good mojo I thought, haha!" Fortunately, though, Jawad began to gain confidence and venture into more exciting and interesting recipes. "I started learning how to a turmeric latte, how to make cauliflower pizza crust and how to make pudding using only chia seeds and milk."
And it's fortunate for us that she did!
She'll teach you how to make quesadillas in a toaster
Jawad isn't scared to break the boundaries of "normal" cooking, sharing outside-of-the-box hacks that really work. Consider her video on making a quesadilla in the toaster. She makes this look so simple — just take a quesadilla, cover half in cheese, fold up the edges like diapering in infant, and pop in in the toaster fold sides down (via Instagram). Not just movie magic, according to fans it actually works, "Hello we tried it turn out so good [sic]." With a focus on simple nutritious meals with clean and natural ingredients, she's also not afraid to have a little fun.
In addition to household staple dishes, she shares creative recipes such as sesame cookies made with no flour, no butter, and no sugar or baked oatmeal with peanut butter and bananas. If that wasn't enough to keep her busy, Jawad also clearly cares about her family including her husband and two kids. In her own words, "I love being a mom and all the joy that comes with motherhood!!"
We're excited to see where this innovative food influencer will take us next!