The Real Reason King Arthur Flour Changed Its Name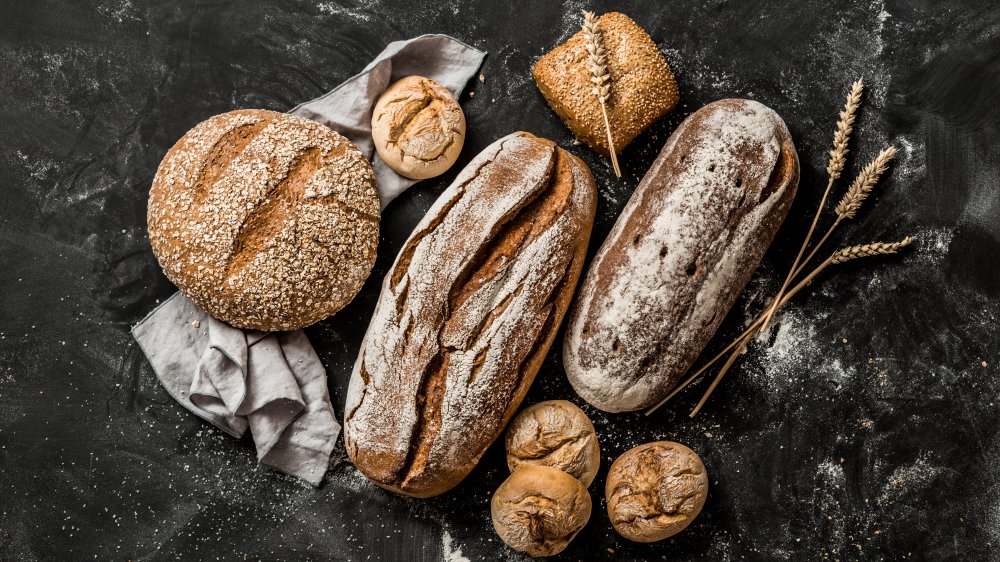 Shutterstock
King Arthur Flour changed its name and logo to better reflect what America's oldest flour company is today. King Arthur Flour is now King Arthur Baking Company, a small change that lets customers know the Vermont-based operation is about more than just ground-up grains. It's about a community centered on baking, according to a King Arthur press release announcing the name change.
For a company born about the same time as the U.S. Constitution, with a name that looks back to the British monarchy, King Arthur Baking Company has done a good job keeping up with the times. It has a strong online presence, with a website offering thousands of free recipes, as well as useful tips for beginners as well as advanced bakers. King Arthur also launched two new baking shows on its website and on YouTube, Martin Bakes at Home and The Isolation Baking Show.
King Arthur Baking Company has also proven to be nimble in responding to the COVID-19 pandemic, not only by creating a new online show but also by hustling to meet the increased demand for its flour. Sales increased an incredible 2,000 percent in March (via The Boston Globe) as people who were quarantined at home turned to baking as a satisfying way to pass the time.
King Arthur Baking Company's new logo is more inclusive
King Arthur unveiled a new logo along with the name change. The company rebrand has been in the works for 18 months, but the timing of the new logo, in particular, seems appropriate, as more brands as of late (including Aunt Jemima) have been reevaluating their names, logos, and imagery. The old logo depicted a white knight on horseback, carrying a flag with a St. George's cross — an old English symbol often associated with the Crusades (via The Culture Trip). The new logo shows a stylized crown of wheat and the new company name, using a modern font. "[O]ur brand is not about King Arthur riding a horse, and so we like the idea of how any baker can wear a crown and how that feels more inclusive," said Bill Tine, vice president of marketing for King Arthur Baking Company (via FoodNavigator-USA).
Both name and logo changes can already be found on the company's website. Rebranded packaging should appear in grocery stores this fall. King Arthur Baking Company's products include unbleached flours from grains grown in America, baking mixes, and single-serve dessert cups.