Costco's New Cheesy Bacon Burgers Have Everyone Talking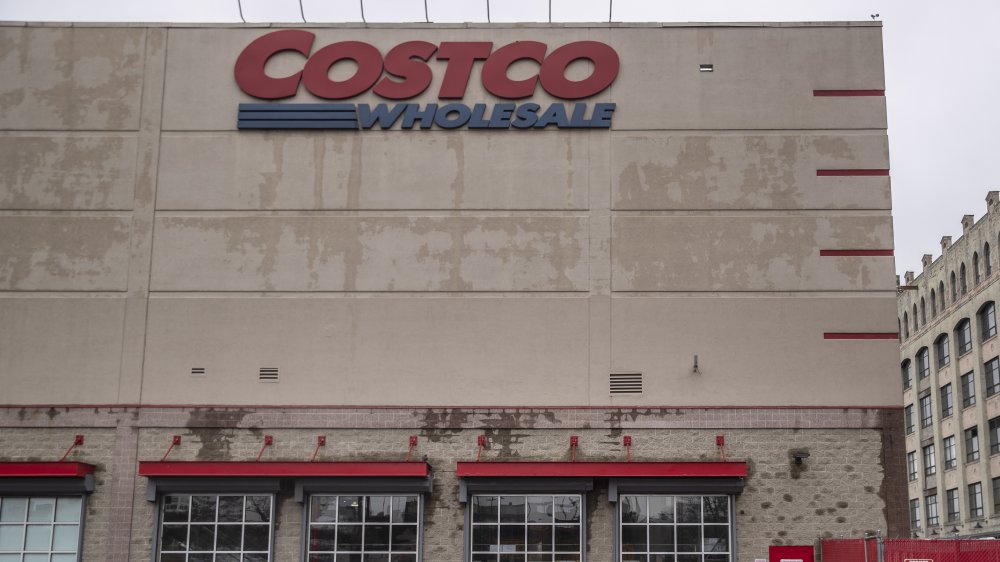 Victor J. Blue/Getty Images
If you haven't gotten creative with your grill so far this summer, then you're honestly missing out. From grilled queso to the first iteration of bacon- and cheddar-stuffed burgers from Costco's freezer section, there are so many mouth-watering foods to put over coals this year (via Popsugar). Fortunately, there's an even fresher option for delicious bacon and cheddar cheeseburgers available at Costco these days.
One of Instagram's best Costco fans, the Costco Connoisseur, recently found the new burgers at the deli counter inside the big box chain (via Delish). While what is available at different Costco locations might vary, these burgers were available in packs of six and cost about $15. It might sound steep at first, but it is a convenience item that will save you time on cooking the bacon, shredding the cheese, and making the patties yourself. It's a winning seasonal item that will really step up your grill game without any extra work on your part.
What you need to know about the bacon cheddarcheese burgers
The fresh beef patties are made with bacon and cheddar cheese already packed into the pre-formed burger patties that are just waiting to hit the grill. The best part is that you will get cheesy goodness and bacon in every bite since they are mixed into the burgers rather than added on top. However, if you wanted to add more cheese on top along with some other toppings like jalapenos, lettuce, or your own special spicy mayo, no one would likely complain.
While these pre-made burger patties will most likely be a big hit thanks to the spin on the classic flavors, you might want to use it as inspiration for making your own stuffed burgers when the seasonal item is gone. Plus, making similar patties yourself might be easier than before since the cheese is unabashedly mixed throughout the patty rather than carefully tucked into a pocket at the center of the burger. You could add almost any flavors or ingredients to your burgers that your heart desires.
So pick up a pack to try today while the bacon and cheddar burgers are around, and take note if you plan to try making some yourself, too.