Taco Bell Is Testing An Unexpected New Menu Item. Here's What We Know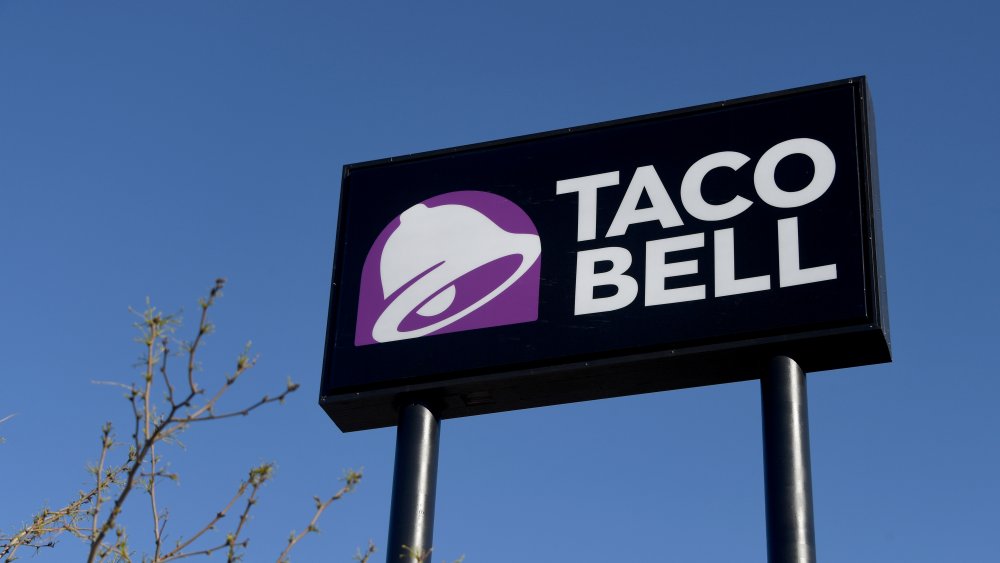 Ethan Miller/Getty Images
Taco Bell is known for some of its more unexpected menu item partnerships, like Doritos Locos Tacos and the Flamin' Hot version. However, the new menu item that the beloved fast food chain is testing appears to be something of a departure from its typical menu items. Similar to the time the chain introduced french fries in 2018, Taco Bell is trying out something new — Crispy Chicken Wings, and lucky fans who have tried them are raving about them.
According to Food & Wine, Taco Bell's Vice President of Product Development Heather Mottershaw told Forbes that the menu's recent cuts were the first steps toward a "menu evolution." When Taco Bell announced some discontinued items, the chain explained the process was to streamline operations, but that new favorites would appear along with the return of some beloved classics.
Mottershaw specified that chicken was a big part of these "new options and new innovations." "When we think about the acceleration of new trends, it's really clear for us that it's chicken, and that means chicken as a whole category," she said.
That's some great news for fans, especially those who get to try this test run of the wings, which is taking place in Fullerton, California (via Delish). So far, the wings have been described as "very crispy," high-quality, and "absolutely worth the money" when reviewed by YouTube channel Peep This Out!
What you need to know about Taco Bell's new wings
Apart from the fact that the wings are apparently delicious and that some Californians are getting to try them, there are some other details about the wings that are already known. An order of the crispy chicken wings includes five real, bone-in wings accompanied by spicy ranch sauce. The chicken is seasoned with "bold Mexican seasoning," and are described as being "pretty sizable," according to Delish.
The wings only cost $4.99 for an order, which makes them about $1 per wing. But, again, reviews the wings suggest they're worth the money. In the YouTube review, everything from the breading and quality of the chicken to the flavor and smell of the wings was praised.
If you are among the many unlucky Taco Bell fans who do not live in Fullerton, California, then you will have to keep your eyes peeled. A test of the menu item could pop up at a location near you, though Taco Bell is keeping quiet. The chain told Delish, "We're always innovating and listening to our fans and chicken is just one category that we're excited to explore further and put our Taco Bell spin on."
But, if a test of the menu run does debut near you, definitely seize the opportunity to try them.