You Should Never Drink Coffee From Taco Bell. Here's Why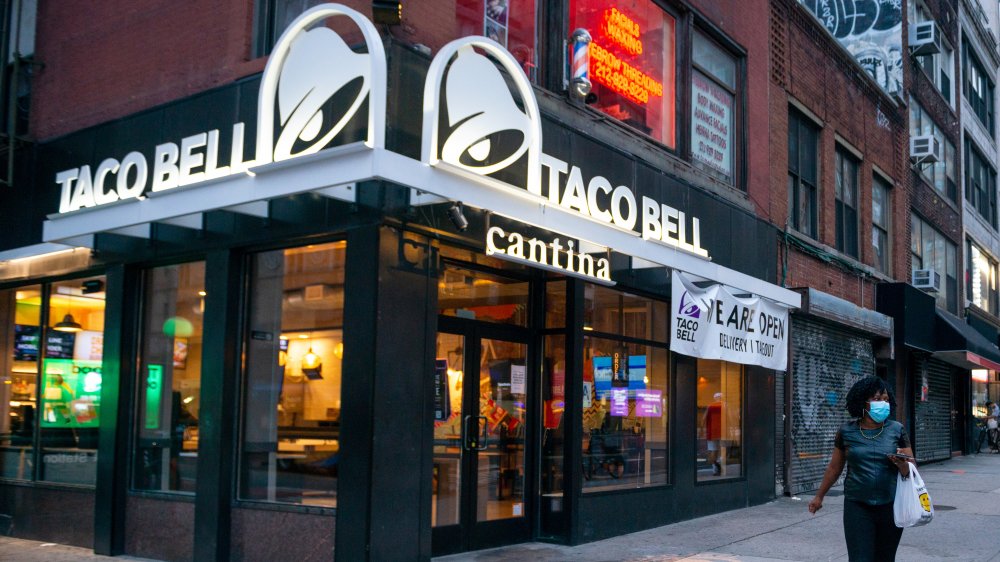 Alexi Rosenfeld/Getty Images
It's kind of wild that Taco Bell, a fast food chain known for Cheesy Gordita Crunch and Nacho cheese Dorito Locos tacos even serves coffee, but it does. And if you didn't know this restaurant serves coffee, critics will probably tell you that's a good thing because it means you've never subjected yourself to drinking a cup of it. 
Simply put, many people have said Taco Bell's coffee is not good. When Eater reported on the chain removing some of its menu items, some of those people may have hoped that Taco Bell's coffee would be on the list. Alas, their wish was not granted. It's unfortunate to feel this way about Taco Bell's coffee. After all, the company's website says that their cup of joe is 60 percent Rainforest Alliance Certified, which sounds awesome. But unfortunately, the taste apparently doesn't mirror that feeling of doing something good for the environment that should go along with it. Here's why you might consider skipping Taco Bell's coffee altogether.
Taco Bell acknowledges coffee is not its strength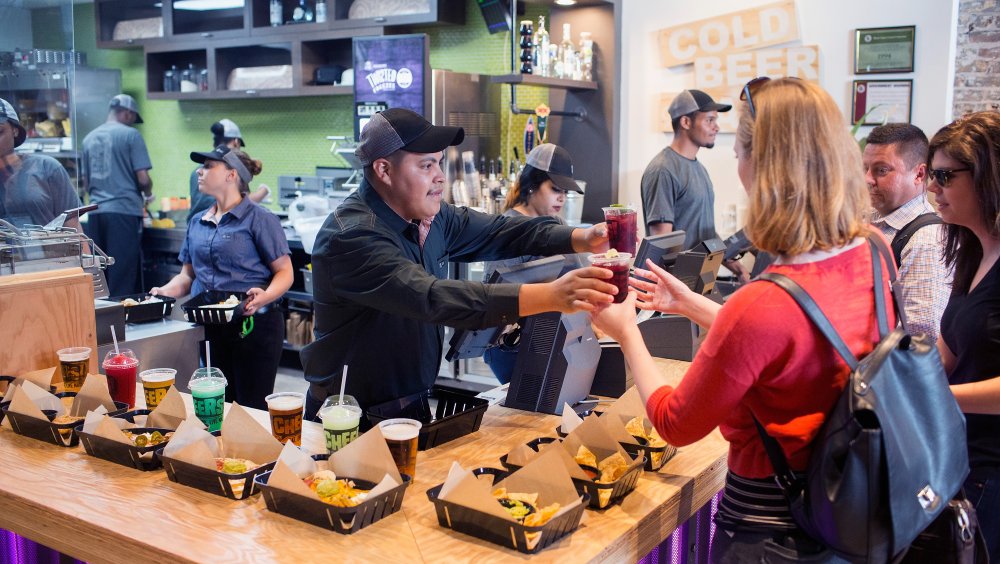 Scott Olson/Getty Images
Taco Bell concedes that it has not won over coffee drinkers. In a 2018 interview with Forbes, Melissa Friebe, senior vice president of brand marketing and consumer insights, waved the white flag as she acknowledged that coffee is not the chain's strength and the restaurant is not known for its beverages. It was an honest assessment and we give Friebe points for that.
The internet has also chimed in with its own less-than-stellar reviews. A Thrillist writer categorized Taco Bell's coffee as having "distinct rubber notes" and suggested skipping the coffee and ordering an iced cold Mountain Dew and microwaving it if you really need something hot to drink. Harsh. And a review from News Day wasn't much better. The reviewer ranked Taco Bell's coffee as the worst among the ones she tried from 10 different fast food chains and offered, "What a waste of time. No aroma, no body, no taste – classic dishwater." Yikes. So maybe you should stick to Taco Bell's tried and true menu items and get your caffeine fix elsewhere.