Read This If You Recently Bought Peaches From Aldi Or Target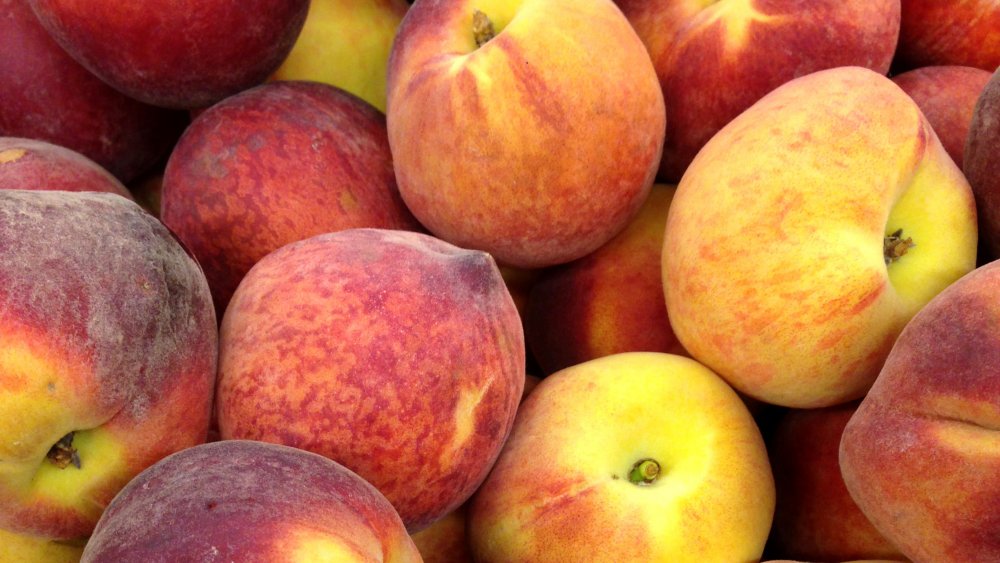 Shutterstock
If you haven't heard about this yet, you ought to know that folks have been taking to social media to share 2020 bingo cards — a list of events that we could have never imagined or would have dismissed as unimaginable just 10 months ago. So far, we've crossed out raging wildfires (Australia), global pandemic (all of us), swarms of locusts in Africa (via NPR), and we're not even in the thick of hurricane season yet. 
So. While you're going through your produce trying to track down any onions from Thomson International because they have been identified as a potential salmonella threat, you may want to chuck whatever peaches you might have bought from Target or Aldi while you're at it. CNN says that the FDA is looking into a fresh salmonella outbreak that has gotten 68 people in nine states sick because they consumed bagged peaches. The CDC says the fruit, which they recommend we should not eat, was sold under the Wawona label and began retailing at Aldi stores located in different states across the country on June 1. Aldi is voluntarily recalling the fruit from stores located in a total of 20 states, in what it calls a "precautionary measure" (via USA Today). 
Target is carrying out a voluntary recall on peaches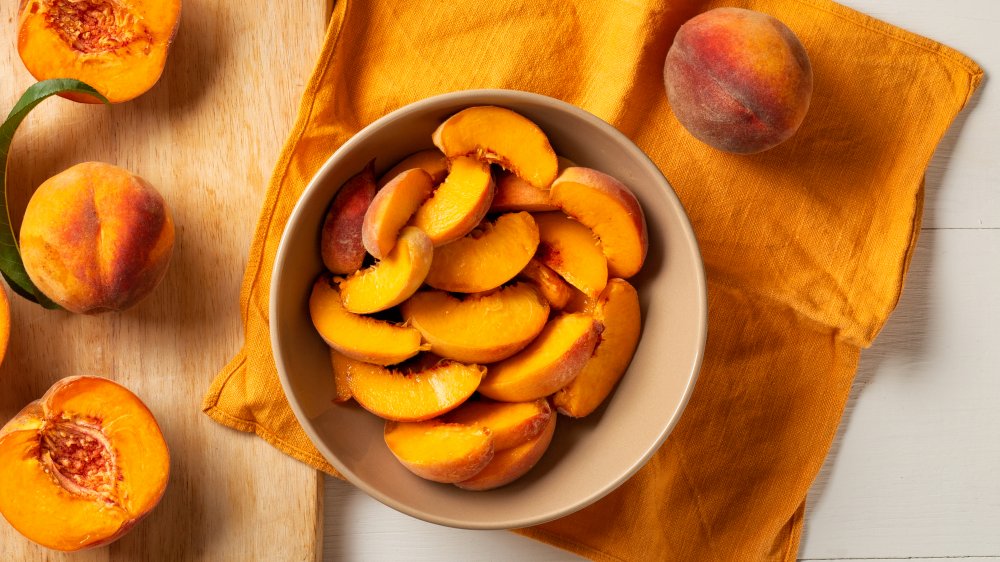 Shutterstock
While Target wasn't named in the CDC's guidance which was published on its website, the company has also issued a fresh peach recall, and said that the action is being taken under the guidance of the Minnesota state health department, since most of the salmonella cases appear to have occurred in Minnesota. "Following guidance from the Minnesota Department of Agriculture and Minnesota Department of Health, we've removed Wawona Packing Company peaches from all of our stores, which includes peaches sold individually, by the pound and in two-pound bags," Target told USA Today in a statement. 
The CDC says that most people who pick up a salmonella infection get diarrhea, fever, and stomach cramps anywhere between six hours to six days from the time contaminated food is eaten. It can last up to seven days, and while most recover without too much trouble, it can be deadly for those who are weakened.