Shake Shack's Surprising New Burger Has Everyone Talking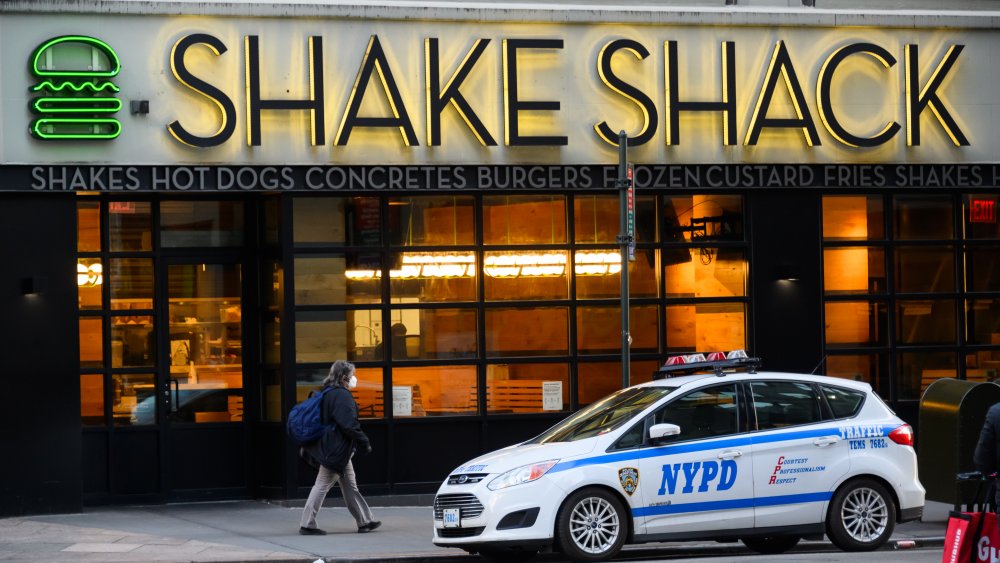 Noam Galai/Getty Images
Domino's recently cast some shade on delivery burgers by offering two new specialty pizzas, but now Shake Shack is firing back. The beloved fast-casual chain just announced that a new pizza burger is coming to the menu. This isn't just any pizza burger, though — it's in partnership with New York City pizzeria, Mama's Too! So, those who can't decide between a pizza or a burger now have the perfect combo option should they need it.
If you are wondering just how successful a pizza burger might be or taste, then Mark Roasti, Shake Shack's culinary director, made a statement that will likely reassure you. Roasti wanted to strike "that perfect balance" between burgers and pizza, he said (via Insider). "We wanted to create something really fun, and highlight the best from both worlds," he added. He seems to think that the two restaurants have achieved something great, and there's little doubt that Shake Shack fanatics will line up to try this new burger. These things don't happen every day.
What you need to know about Shake Shack's pizza burger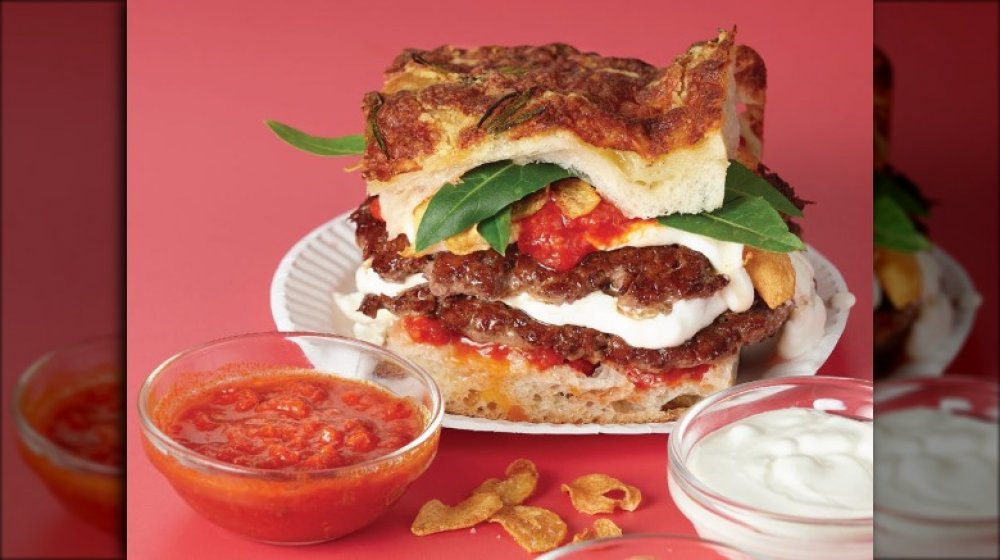 Shake Shack
There is, of course, a catch to this specialty burger. It's a one-day deal and it is only available at one location in New York City. Customers must place their orders ahead of pickup time today, Thursday, August 27th, to be collected at the Shake Shack Madison Square Park location. The pizza burger costs $10.49, so it's something of a steal to try such an exclusive burger.
But, before you lucky New Yorkers place your orders, you should know what this burger entails. Wedged between two pieces of spongy homemade focaccia that's topped with Parmesan, mozzarella, and rosemary is a double cheeseburger. The burger includes Stracciatella cheese that stretches on for days, a spicy 'Nduja tomato sauce, crispy garlic, and bitter greens (via Time Out). If there were ever to be a pizza burger that sounds incredibly delicious, it has to be this one.
So, act quickly and place your order for pick up if you haven't already. The rest of the country will just have to look on in envy on social media.