Aldi's Frozen Mini Bundts Make Dessert A Total Cinch
Sometimes at the end of a long day or on the weekend, you need to have something sweet on hand for when the craving strikes. Other times it can be handy to have something quick and easy to pull out after dinner or to offer friends when they come over for a meal or even just coffee. Luckily, a new week means another new product to try at Aldi. So, when you are preparing your grocery list to go shopping, make sure you add this dessert. 
The budget grocery store is now stocking mini bundt cakes in its freezer section (via Hip2Save), and they make satisfying your sweet tooth so easy. The cakes come in two flavors. Each will appeal to those who love both sweet and salty or fruity desserts. But, the best part of all, is that these individual bundt cakes just need to be warmed up, so you can enjoy dessert without much prep or fuss.
Here's what you need to know about the cakes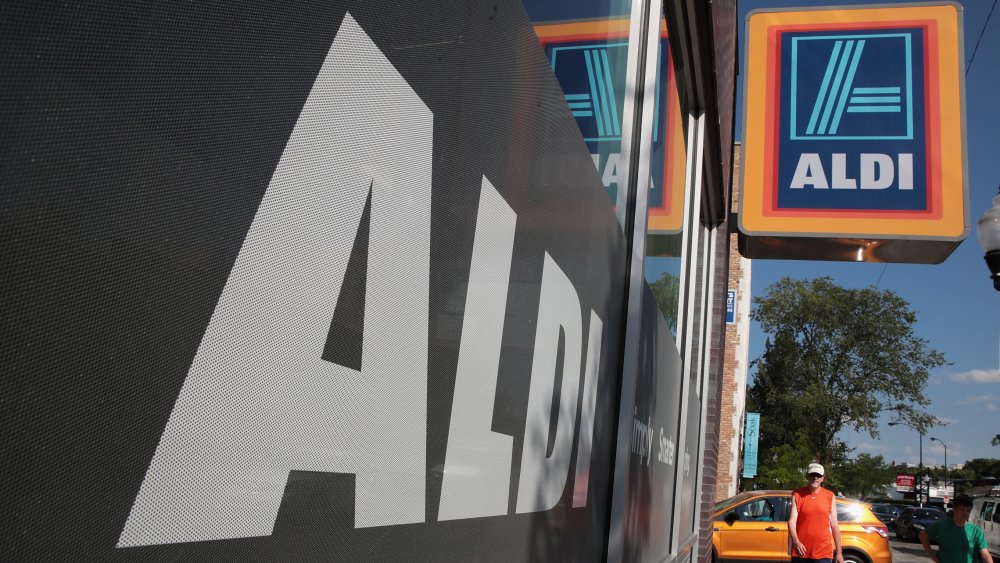 Scott Olson/Getty Images
These frozen mini bundts were first spotted by the Instagram user, The Amazing Aldi, who found them in the frozen special buys section of their store on August 31st. In the post, the user shared a photo of two boxes of individual bundts, one in each flavor. Another Instagram user was quick to comment attesting that the mini bundts are actually really good. The first flavor is a caramel sea salt cake. The light blue box includes two scratch-made brown sugar sponge cakes in a caramel sauce with just a pinch of sea salt. While it sounds like a delicious sweet and salty treat, it should probably be left like that — a treat instead of a daily habit. Each of these mini bundts packs 510 calories and 17 grams of saturated fat, according to the box.
The second flavor is a little better nutrition-wise and is a pineapple upside-down cake. This orange box includes two buttery sponge cakes topped with a ring of pineapple. To finish it off, the cake comes with a brown sugar sauce, which sounds amazing. These cakes only have 410 calories each and 10 grams of saturated fats, so it's an improvement. So, pick a flavor or grab one of each to try at home. You might even want to add a touch of whipped cream to make it really decadent.