The Instant Pot Hack That Simply Doesn't Work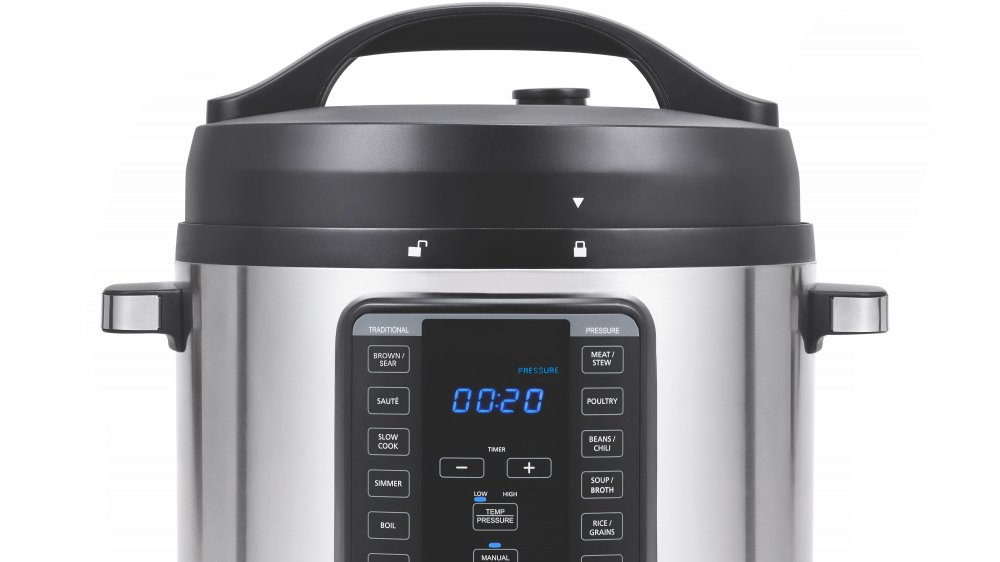 Shutterstock
An Instant Pot is a game-changer for many reasons. Unlike a crockpot, it can function in a bunch of different ways at a much faster pace. The pot can be used as a pressure cooker, slow cooker, rice cooker, steamer, and warmer. This not only makes cooking way more efficient, it clears up a lot of needed kitchen counter space. However, not everything turns out great in the Instant Pot.
According to The Kitchn, you should avoid making popcorn in it. Apparently it leaves a lot to be desired — like popping all of the kernels. And if you think leaving them in to cook longer will solve the problem, it doesn't. Those leftover kernels will get burnt and soften from the extra heat. To add insult to injury, it's also not faster or easier than just making it on the stove. But don't worry, there are some other great options you can make in the Instant Pot.
Best things to make in an Instant Pot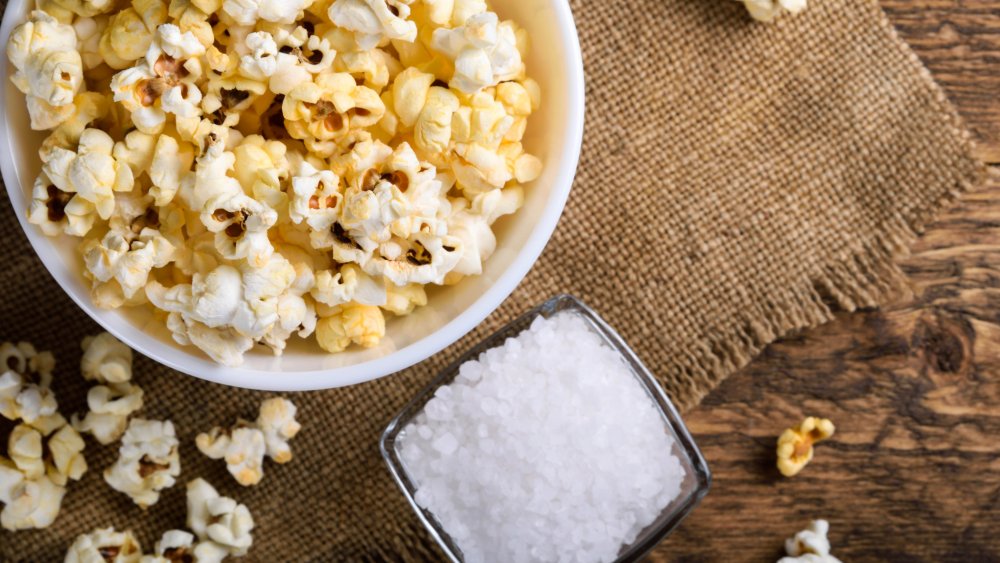 Shutterstock
Hard boiled eggs can take a very long time to make, but not with an Instant Pot. The Kitchn recommends using the 5-5-5 hack method for perfectly cooked eggs every time. To do this, you cook the eggs at a high pressure for five minutes, then you let the pressure be naturally released for five minutes, and next you soak the eggs in ice for five minutes. Taste of Home reports that you can cook almost a dozen eggs at a time — that's a lot of delicious deviled eggs for your next outdoor barbecue.
Another great option is making roasts, which takes a fraction of the time versus a slow cooker. You can cook whole roasts, like chuck, pork, and even chicken (via Taste of Home). Typically a slow cooker will take 8 hours to cook something like beef carnitas, while an Instant Pot just needs an hour. That's a lot of valuable time saved if you're pressed for time. The options are truly endless with this wonder technology, but just remember to steer clear of making popcorn with it.