This Seasonal Oreo Favorite Just Came Back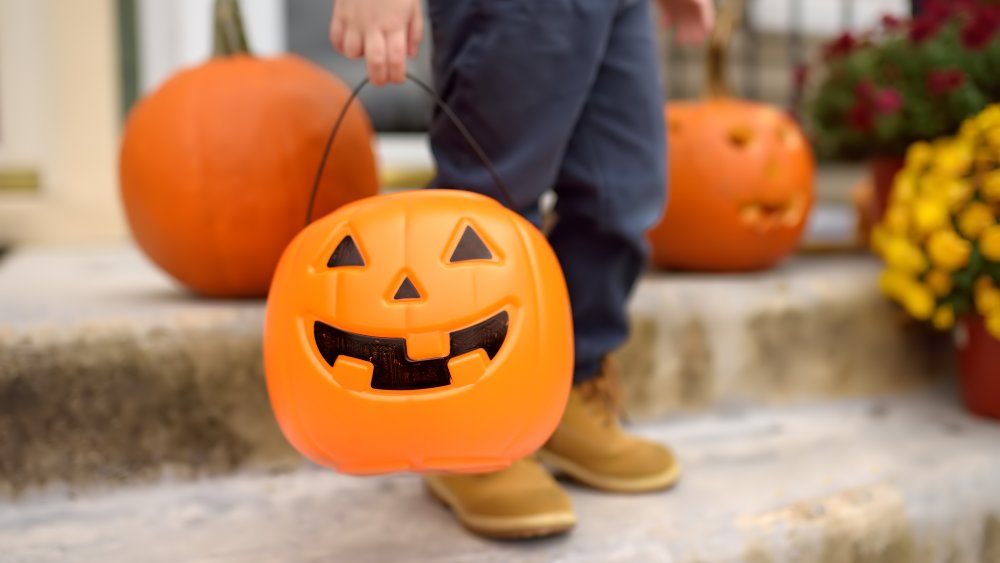 Shutterstock
Fall is right around the corner, which means Halloween is too. And if you're someone who's already planning out which spooky movies to binge, then chances are you're also thinking about your favorite seasonal snacks. While there are some classic treats that you can't miss out on like fun-size candy, there's a new snack you'll want to try as this fun season draws near. 
A few months ago in January, Sam's Club introduced bags of Oreo popcorn that customers just couldn't get enough of. Now, to help celebrate your favorite candy-laden holiday, the big-box store is coming out with a Halloween version. The Cookie Pop Oreo Popcorn is exclusive to Sam's Club, so if you want to try it, you'll have to find a way to shop there (via Brand Eating). The best part about the Halloween version is that it uses Halloween Oreos, which means festive orange-colored vanilla creme mixed into the sweet popcorn. Not to mention, a 20-ounce bag is just $5.98, according to Brand Eating.
Here's what you need to know about the new Oreo snack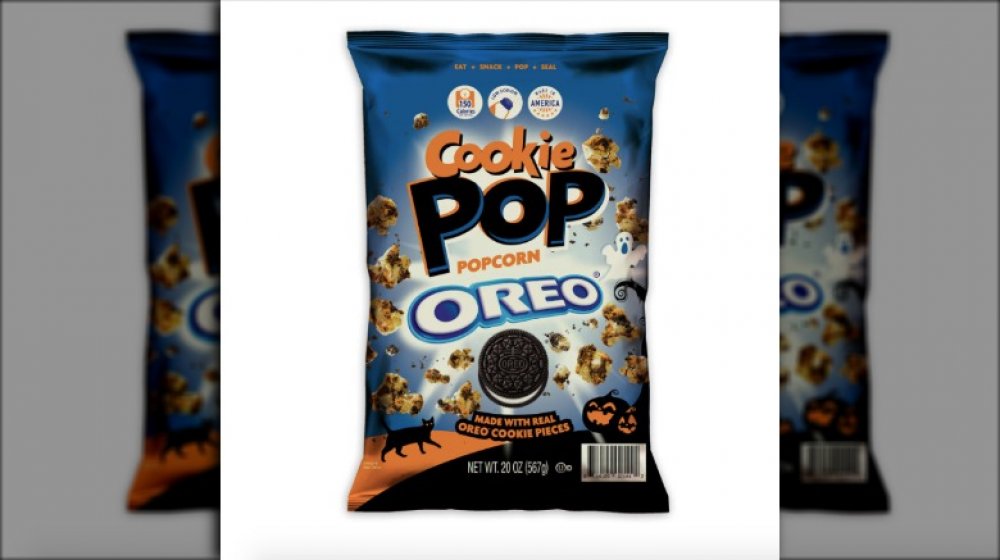 Sam's Club
Cookie Pop Oreo Halloween Popcorn is just the latest version of the snack. Other versions included Twix Candy Pop and Butterfinger Candy Pop in addition to the original Cookie Pop Oreo Popcorn (via Thrillist). So, if you love this Halloween take, you'll need to stock up quickly before it's gone for good.
If you're still wondering exactly what this snack might look like, then let's break it down for you. The bag of popcorn has real Oreo cookie pieces sprinkled in and an orange-colored vanilla creme drizzled on top. So, it might be a little sticky to eat, but that's certainly worth braving to munch on this treat. It's also worth noting that the Cookie Pop Oreo Halloween Popcorn is surprisingly low(ish) in calories, at just 150 calories per serving. It's also a non-GMO snack, so that's always a plus too (via Sam's Club).
Head over to your local Sam's Club as soon as possible to pick up a couple of bags — and try not to eat it all before Halloween even arrives.