You Should Never Order Chicken Nuggets From Burger King. Here's Why.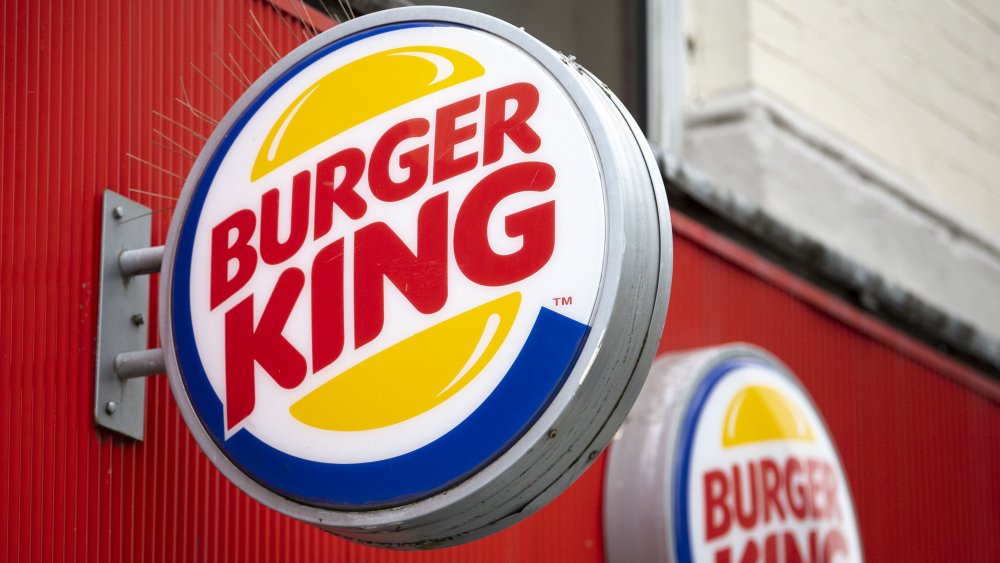 Matthew Horwood/Getty Images
Burger King is the epitome of fast food. Whether you're looking for a quick, cheap meal or need a hangover cure stat, the restaurant chain has plenty of options for different kinds of diners. And if you're looking to feast your eyes on a creepy mascot with an oversize head, it has that, too. In fact, have him your way. Started in 1954, the restaurant chain claims to be the second-largest maker of hamburgers in the world (via Burger King). A description on its website insists on the brand's commitment to quality. 
"Every day, more than 11 million guests visit Burger King restaurants around the world. And they do so because our restaurants are known for serving high-quality, great-tasting, and affordable food," the description reads. "...Our commitment to premium ingredients, signature recipes, and family-friendly dining experiences is what has defined our brand for more than 50 successful years."
Burger King's menu includes hamburgers, burritos, salads, tacos, mozzarella sticks, and more. The chain even recently improved the quality of the ingredients used in its iconic Whopper. However, there's one item you're better off without – the chicken nuggets. Here is why.
The quality isn't great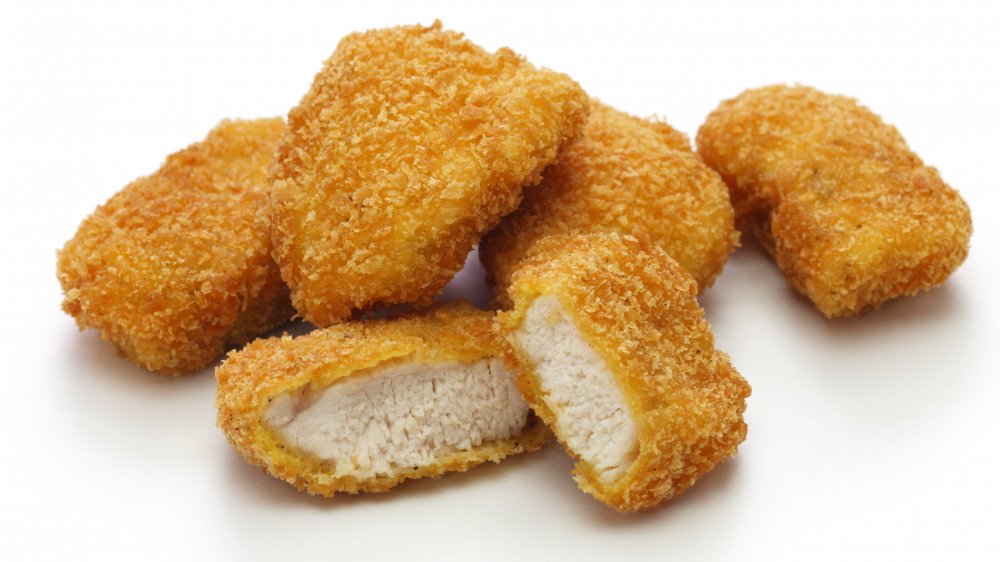 Shutterstock
Burger King's chicken nuggets aren't going to make you happy. According to Eater, the nuggets fail on many levels and lack any flavor, moisture, crunch, or texture that would make them memorable – just a forgettable mess. They also apparently leave behind a strange "dusty residue" in their wake, which doesn't sound like a pleasant experience. Eater said six of these nuggets would cost you 260 calories and 16 grams of fat. 
The cheapness of Burger King nuggets might be attractive, but the flavor will let you down and make you reconsider your life choices. A Reddit thread asked why Burger King's chicken nuggets "taste so bad." A user replied with, "Burger King made a conscious decision to lower the quality to lower the price, in my town 10 Burger King nuggets $1.49. That's insane unless those nuggets are mostly fat and breading with little actual protein." Another commentator attributed the bad taste to inadequate cooking time and said that frying them a little longer helps the taste. Do yourself a favor and opt for a Whopper instead.