The Reason Burger King Feels It Deserves A Michelin Star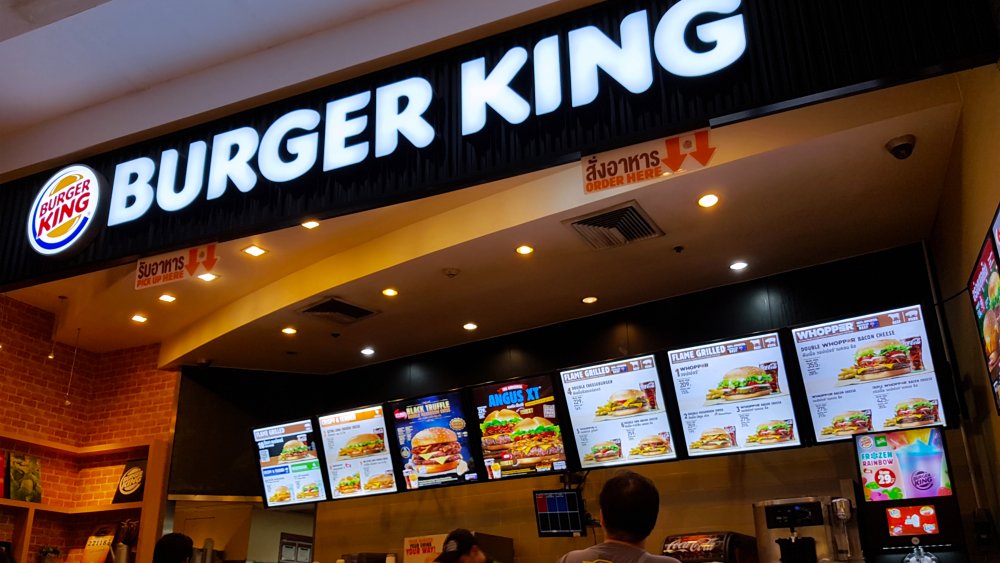 Shutterstock
A certain French tire company doesn't hand out stars to restaurants willy-nilly. According to Tripsavvy, Michelin has been in the business of awarding stars to quality restaurants since 1926, part of a campaign to encourage dining out (and wearing out tires). The famous little red Michelin Guide for Chicago, for example, lists almost 400 restaurants, but not all of these have a star. Michelin's reviewers are such sticklers, Gordon Ramsay — a TV chef famous for his exacting standards — couldn't maintain the quality Michelin demands. He was reportedly reduced to tears when Michelin removed their stars from one of his restaurants, according to Tripsavvy. Unsurprisingly, no Burger King franchise has received the coveted Michelin star. The fast-food giant's Belgium operations, though, would like to change that.
Burger King Belgium has launched an advertising and social media campaign to get a coveted star in Michelin's Belgium and Luxembourg guide for its Master Angus burger (via Branding in Asia). For the benefit of readers in the U.S. who can't get BK's Master Angus, the chain's Belgian website describes it like this (translation from Dutch, courtesy of Google Translate): "A soft bun, a creamy sauce with mustard and onion, crispy onions, fresh tomatoes and flame-grilled Angus meat. Silver cutlery not included." The Master Angus is also loaded with cheese and comes with arugula rather than plain old lettuce, which is a nice touch.
The Michelin Guide says it'll see if Burger King deserves a star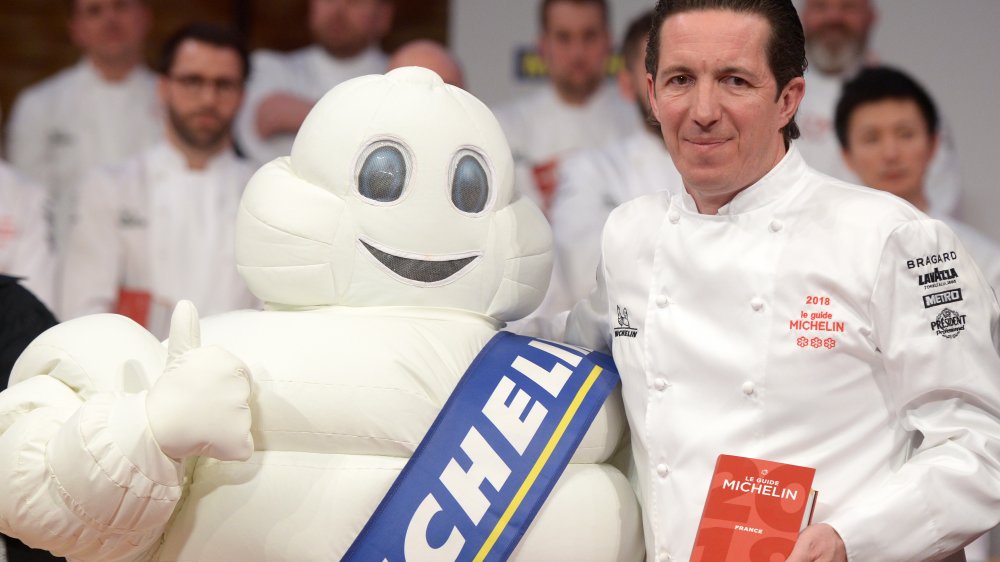 Frederic Stevens/Getty Images
Burger King's ad, an open letter to the Michelin reviewers, concedes its restaurants aren't fancy — but suggests that might be an advantage: "How many places does your little red book have that serve exceptional dishes that are on the table in five minutes, and where you don't have to book three months ahead?"
Who knows? Maybe Burger King has a shot at making the next issue of the Michelin Guide, Belgium edition. Tripsavvy points out that Michelin doesn't give points for atmosphere — just the food and the personality of the chef. Consistency between visits is also a factor, and any fast-food place should ace that category, no problem. Michelin even gives restaurants that serve good food for a low price the "bib gourmand" award. Maybe BK Belgium will get one of those.
In any case, according to Ads of the World, the Michelin Guide has taken notice and will give Burger King a chance to earn one of its stars. Either that, or Michelin is turning Burger King's self-promotion into its own opportunity for promotion. "Who said you needed silver service?" the Michelin Guide posted to social media. "Watch this space on 11/1 to discover our next issue of the Michelin Guide for Belgium and Luxembourg, and find out whether the fast-food chain deserves a star!"