Here's What Happens When You Say 'You Know Why I'm Here' In The McDonald's Drive-Thru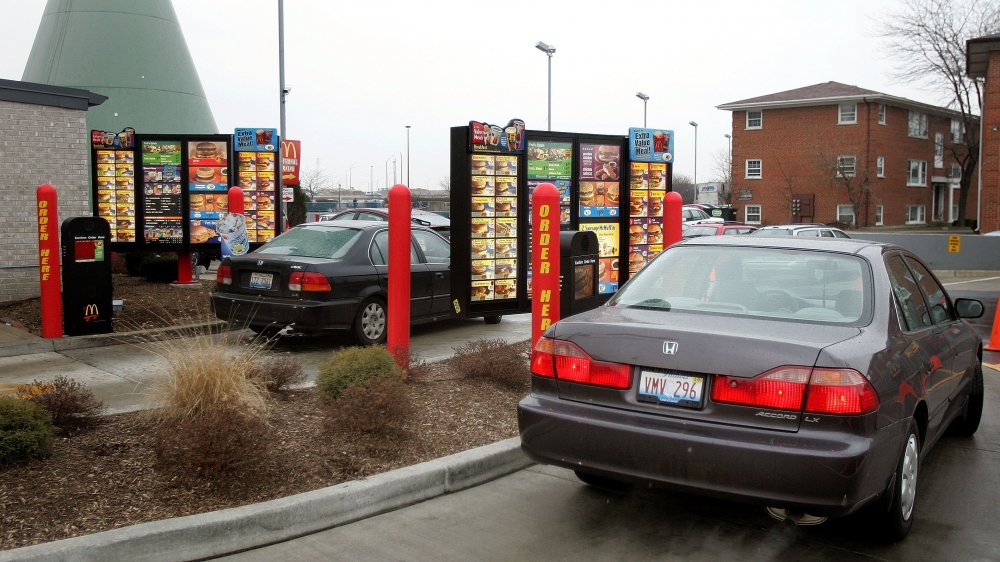 Tim Boyle/Getty Images
Fans of Colombian recording artist J Balvin are having fun at the McDonald's drive-thru, keeping up a trend started last month by Travis Scott fans. The fast-food chain partnered with Houston hip-hop star Scott first, and then Balvin, to offer the two celebrities' favorite McDonald's meals. The Travis Scott meal was a Quarter Pounder with bacon and lettuce, fries with barbecue sauce, and a Sprite. Balvin's favorite McDonald's order is a Big Mac (hold the pickle), fries with ketchup, and an Oreo McFlurry. All you have to do to get this combination is to pull up at the drive-thru and ask for the J Balvin meal. But Balvin fans, taking a cue from Scott's fanbase, have made it even simpler than that.
TikTok user Dima Yavorskyy posted a video from his point of view, ordering the J Balvin meal at the drive-thru. When he was asked, "Can I take your order," Yavorskyy responded by saying "You know why I'm here" and cranking up his car stereo to play J Balvin's "Mi Gente." At first the McDonald's employee was confused. He started to say, "We don't have the Travis Scott meal." But when the employee heard the music, he understood.
Some McDonald's employees still don't get this drive-thru trend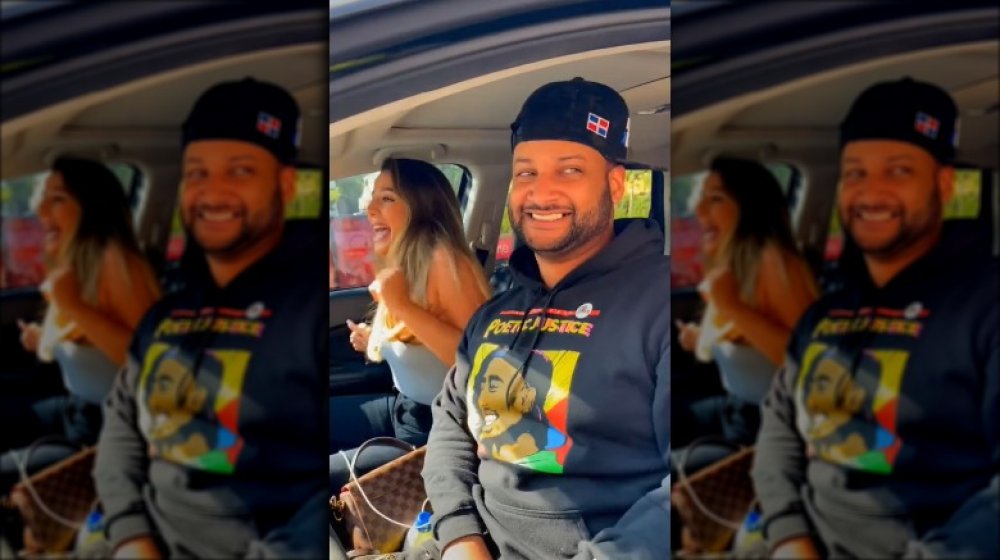 TikTok
A month ago, McDonald's staff was hit with a barrage of customers pulling up and saying, "You know why I'm here!" followed by a blast of Travis Scott's big hit, "Sicko Mode." This routine went viral on TikTok and prompted the McDonald's corporate office to send a memo to restaurants, asking everyone to be ready for this unusual way to order Scott's popular meal (via Business Insider).
The TikTok videos trending with the hashtag #jbalvinmeal or #jbalvinchallenge show the employees aren't always more prepared with the current pop-star meal, which is available through November 1. Christian Moldonado pulled up to the drive-thru and said, "Ya tu sabe, you know what I'm here for," and played "Mi Gente." He still had to follow up and say "J Balvin meal, please." In the caption of his TikTok post, Maldonado said, "Y'all this is what I was afraid of, a Latino didn't take my order so it was awkward."